Understanding body fat percentage plays a crucial role in the pursuit of good health and well-being. Body fat percentage refers to the proportion of fat tissue in relation to the total weight of the body. It serves as a valuable indicator of overall health and fitness levels. This article will delve into body fat percentage, its significance, and how to maintain a healthy range. So, let's embark on this journey towards better understanding our bodies. Understanding what a healthy body fat percentage plays a vital role in achieving total health and fitness, as it indicates the optimal balance between lean muscle mass and fat for overall well-being.
In today's society, where appearance often takes center stage, body fat percentage has become an important topic of discussion. People are increasingly aware of excess body fat's impact on their health and self-esteem. Achieving and maintaining a healthy body fat percentage is not just about aesthetics but about taking care of your overall well-being.
Understanding Body Fat Percentage
Body fat percentage refers to the proportion of fat tissue in the body compared to other components such as muscles, bones, and organs. It differs from overall body weight or body mass index (BMI), as it specifically focuses on the distribution of fat in the body.
Why Body Fat Percentage Matters
Understanding your body fat percentage is crucial because it provides insight into your overall health and fitness levels. Excessive body fat has been linked to a higher risk of various health conditions, including cardiovascular diseases, diabetes, and certain types of cancer. On the other hand, having too low body fat can also have adverse effects on your health, such as hormonal imbalances and weakened immune function.
Healthy Body Fat Percentage Ranges
The ideal body fat percentage varies depending on factors such as age, gender, and individual goals. Generally, a healthy body fat percentage for men falls between 10% and 20%, while for women, it ranges from 18% to 28%. However, these ranges are not set in stone, and individual variances should be considered.
Measuring Body Fat Percentage
Several methods can be used to measure body fat percentage, each with its own advantages and limitations. Common methods include dual-energy X-ray absorptiometry (DEXA), skinfold calipers, bioelectrical impedance analysis (BIA), and hydrostatic weighing. It's important to note that these methods may have varying degrees of accuracy, and factors such as hydration levels can influence the results.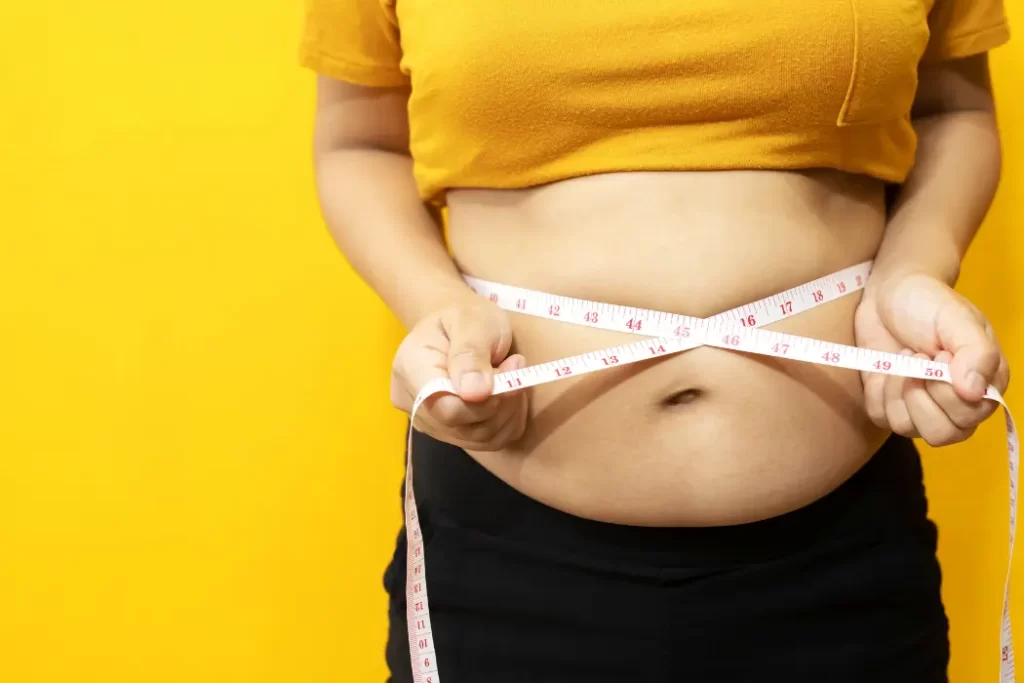 Factors Influencing Body Fat Percentage
A multitude of factors influences body fat percentage. Genetics, age, gender, hormonal balance, diet, physical activity levels, and lifestyle choices all play a role in determining an individual's body fat percentage. Understanding these factors can help make informed decisions about maintaining a healthy body fat percentage.
Tips for Maintaining a Healthy Body Fat Percentage
Balanced Diet:
Focus on consuming a balanced diet of lean proteins, whole grains, fruits, vegetables, and healthy fats. Avoid excessive intake of processed foods, sugary beverages, and unhealthy snacks.
Regular Exercise:
Engage in cardiovascular exercises and strength training to promote fat loss and muscle maintenance.
Portion Control:
Practice mindful eating and portion control to avoid overeating and unnecessary calorie consumption.
Hydration:
Stay hydrated by drinking an adequate amount of water throughout the day. Water helps in regulating metabolism and promotes overall health.
Sleep and Stress Management:
Prioritize getting enough sleep and manage stress effectively, as both can influence hormonal balance and metabolism.
The Importance of Exercise and Nutrition
Regular exercise and a nutritious diet are paramount for achieving and maintaining a healthy body fat percentage. Exercise helps burn calories and increase muscle mass, contributing to a higher metabolic rate. Combining exercise with a balanced diet ensures a healthy energy balance, facilitating fat loss and overall well-being.
Common Misconceptions about Body Fat Percentage
Spot Reduction:
It is a common misconception that targeted exercises can reduce fat in specific body areas. In reality, fat loss occurs uniformly throughout the body.
BMI as a Sole Indicator:
Body mass index (BMI) is a useful tool, but it needs to provide a comprehensive understanding of body composition. Body fat percentage offers a more accurate assessment.
Unrealistic Expectations:
Setting realistic goals and understanding that achieving a healthy body fat percentage takes time and consistency is important. Rapid weight loss methods can be detrimental to overall health.
Conclusion
In conclusion, understanding and maintaining a healthy body fat percentage is crucial for overall health and well-being. It provides valuable insights into your body composition and can help identify potential health risks. By adopting a balanced lifestyle that includes regular exercise, proper nutrition, and mindful habits, you can strive towards achieving an optimal body fat percentage and lead a healthier life.