The advantages, how will my skin react to it, is it safe to use… Before applying anything on the skin or hair, there are a slew of concerns that spring to mind. What if you're not sure whether to stick with chemical hair dyes or go for a natural alternative? Thinking about the advantages and disadvantages, as well as considering the benefits, may help you decide which option is best for your health. Hair dyes that are made from natural substances have no adverse effects while still providing excellent color. For centuries, herbal henna and natural indigo powder have been the standard hair dye for people throughout the world.
Natural hair dyes may not last as long or perform as well as their chemically manufactured counterparts, but when you consider how much harm you avoid by using them, they're always a relief!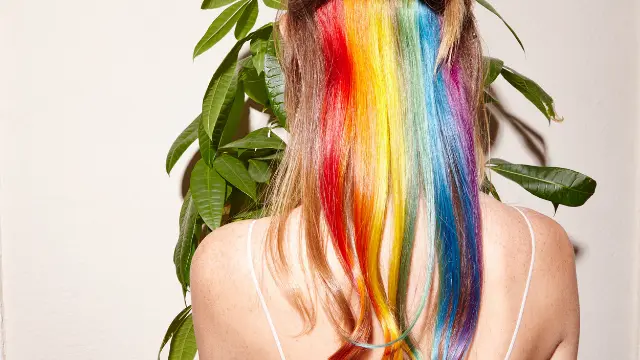 The Advantages of Using Bio Organic Indigo Powder for Hair
Natural to the core
You will get 100% pure natural indigo powder if you use the correct companies. The advantages of using botanically derived hair care products are self-explanatory. It's both safe and beneficial to your skin, scalp, and hair. You may rest confident that none of the ingredients in the product are harmful to your body.
Budget-friendly
Chemically prepared items are typically more expensive than naturally derived ingredients. To guarantee you receive a fine, fine powder that's simple to combine with henna powder or use alone, Indus Valley pure organic indigo leaf powder is triple sifted. The most frequent combination is henna powder with indigo powder for hair coloring, as it provides a beautiful black or brown color. Chemical alternatives from big companies are considerably more expensive.
It also makes your hair and scalp healthy
Indigo powder may be used to dye your hair without drying it out, damaging the natural moisture or softness, or causing your hair to lose its color. Henna and natural indigo powder do not irritate the scalp or produce itching. It also prevents infections from occurring on the head.
Prevents premature greying and promotes hair growth
When used on a regular basis, this all-natural hair color can help to prevent grayness. Natural indigo powder promotes the growth of hair. Indigo oil should be massaged into the hair to aid in preventing premature graying. It's also a useful dandruff treatment.
The following are the disadvantages of utilizing natural indigo powder:
There's a negative side to everything, and using indigo powder for hair care is no exception.
It's still time-consuming
It takes some time to use a natural substance on hair. It may take a while for the solution to soak in and dry. Herbs, unlike ready-to-use hair care products, need more time to heal your hair. Patience is an important virtue when it comes to henna and indigo powder because they take longer than other types of hair color to work on your hair. Nothing can compare with the dye strength of henna and indigo powder when it comes.
Color is required on a regular basis
Dyes that are developed artificially tend to fade more quickly with each hair wash. After three or four weeks, the indigo hair dye may begin to fade if the hair is washed once a week. Even though you color your hair frequently, it will be healthy and entirely safe.
Uncontrolled or disorganized – Messy
Some people find the process of applying pastes to their hair messy. If you want to use natural ingredients on your hair, you must be prepared for a little bit of a mess!