Welcome to our blog post about saying goodbye to mascara by finding the Best lash lift kit for you. Many people are looking to ditch the mascara and get long, voluminous lashes without using a product. Lash lifts are becoming increasingly popular as a way to get the look of mascara without having to apply it every day. Lash lifts are different from lash extensions, which give a more dramatic look. Instead, lash lifts give your lashes a natural but fuller appearance. If you're looking for a more natural and low-maintenance approach to lash care, a lash lift may be just what you need.
Get more total health and fitness tips here.
1. Understand the Different Lash Lift Kits
Before you buy a lash lift kit, it is important to understand the different types available and choose the one that best fits your needs. There are three main types of kits that you can choose from: classic, express, and advanced. The classic kit is the most popular and contains a lifting cream, setting lotion, and neutralizer. The express kit is the quickest and most affordable option, and contains a single product to lift and set the lashes. The advanced kit is the most comprehensive and contains products for each step of the lift, such as a primer, bonder, and nourishing serum. Understanding the differences between each lash lift kit will help you find the perfect one for you.
Are you curious about the cost of eyelash extensions? Learn all about Eyelash Extensions Cost and factors influencing pricing at LaLa Lash. Discover how much lash extensions can enhance your beauty and transform your look.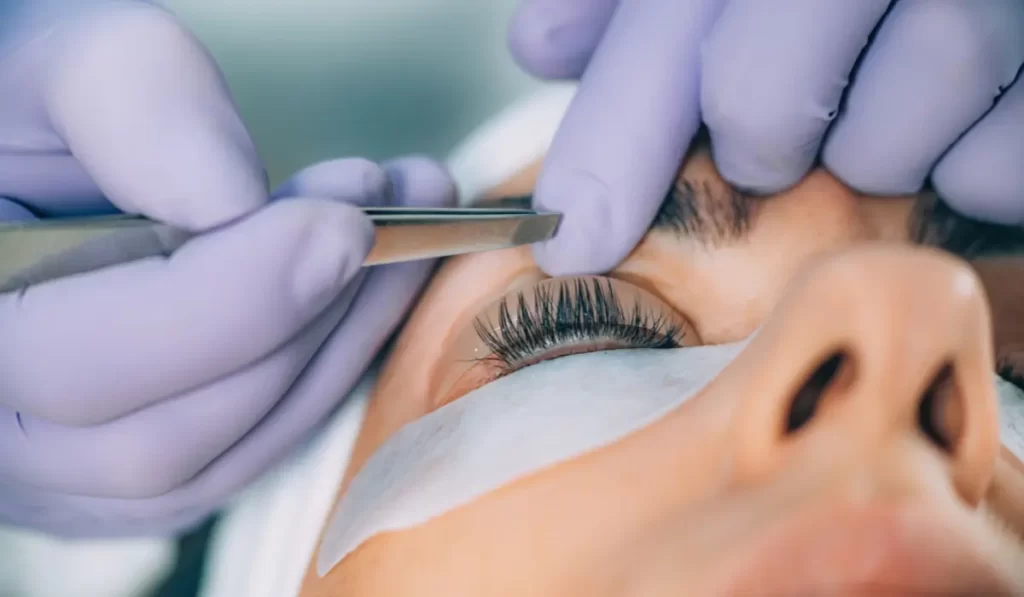 2. Identify Your Lash Strength
The second step in finding the perfect lash lift kit is to determine your lash strength. If your lashes are naturally thick and long, then you should look for a kit that contains a stronger perm solution. However, if your lashes are fine and sparse, then a weaker solution is better. The packaging of the kit should specify the strength of the perm solution, so it's important to read the label carefully before making a purchase. Additionally, you should also consider your eye shape and the length of your natural lashes when selecting a lash lift kit.
3. Consider the Ingredients of the Kit
Before you pick out your lash lift kit, you should make sure to consider the ingredients carefully. Because the products in the kit are going to be applied to your lashes, you want to make sure they are safe and gentle. Look for a kit that contains natural ingredients like glycerin or aloe Vera and avoid any harsh chemicals like parabens. Additionally, make sure it contains ingredients that provide nutrients to your lashes, like vitamins and proteins, to promote healthy growth.
4. Check the Expiration Date
The fourth step in selecting the perfect lash lift kit for you is to check the expiration date. It's important to make sure that the product is fresh and up to date, since expired products may not work as well or may even be unsafe to use. Check the box for an expiration date, or look for any other indicators of the product's shelf life. If you're not sure, make sure to contact the manufacturer for more information. You can also look for reviews that indicate how long the product lasts after opening.
5. Find the Right Professional to Perform the Lash Lift
The fifth step in finding the perfect eyelash lift kit for you is to find the right professional to perform the lash lift. You want to make sure that the person who is doing your treatment is experienced and knowledgeable about the procedure. Ask to see before and after photos of their work, read reviews, and make sure that they use the latest techniques and products to ensure the best results. Be sure to communicate your desired outcome and expectations prior to the treatment. With the right technician, you can have beautiful, long-lasting results that will make you look and feel your best.
Overall, lash lifts are a great way to ditch mascara and still get the voluminous, curled lashes you've always wanted. With a wide range of lash lift kits available, you can easily find the right one to meet your needs. With the right kit, you can have stunning, lifted lashes with minimal effort and time. So say goodbye to mascara – and say hello to your beautiful new lashes!