Music is a universal language that transcends borders, cultures, and generations. Whether it's the soothing melodies of classical compositions, the upbeat tempo of pop hits, or the soulful tunes of jazz, music has a profound impact on our emotions and well-being. In this article, we will dive deep into the world of music and explore the incredible health benefits it offers. So, put on your headphones, turn up the volume, and let's embark on a musical journey that is not only enjoyable but also beneficial for your physical and mental health.
The Power of Music Therapy
Hitting the Right Note with Mental Health
Have you ever noticed how a sad song can make you feel understood or a lively tune can lift your spirits on a gloomy day? Music has the remarkable ability to resonate with our emotions. Music therapy, a clinical and evidence-based practice, uses the power of music to address various mental health issues such as depression, anxiety, and stress. It can be a therapeutic tool to express emotions that are difficult to put into words. Read more about Role of Psychologists in Mental Health.
The Rhythmic Prescription
Just like a doctor prescribes medication, a music therapist prescribes melodies tailored to individual needs. The rhythm and tempo of music can impact our heart rate, breathing, and overall mood. Slow, calming tunes can reduce anxiety, while upbeat rhythms can boost energy levels. It's like a musical prescription that can be customized to fit your emotional state. You can explore a wide variety of musical instruments and accessories at Monrovia Music to enhance your musical journey.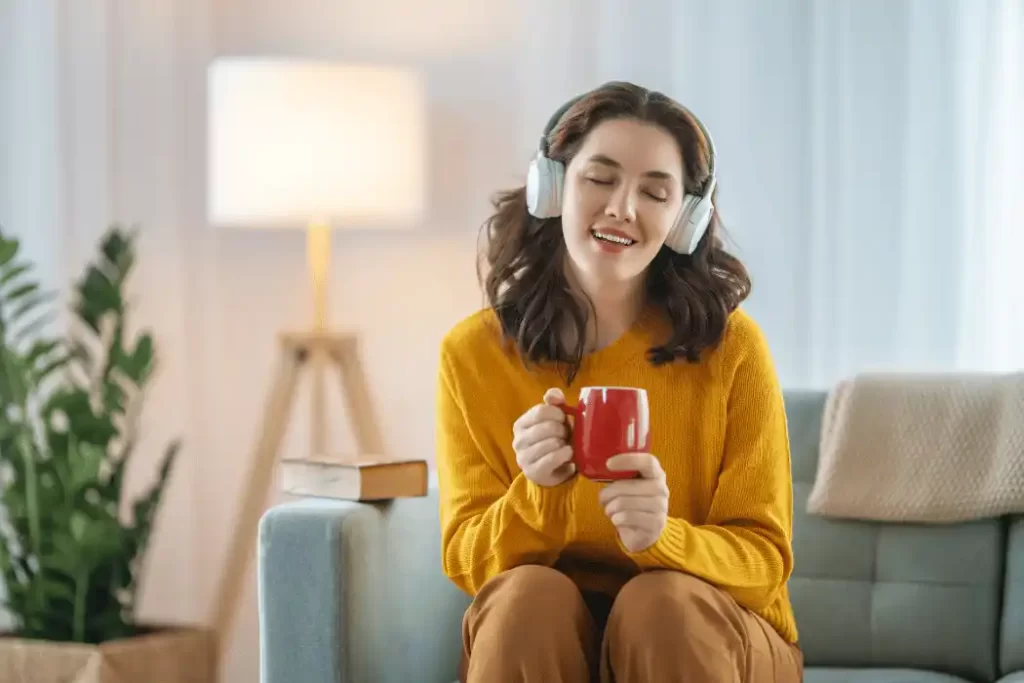 Harmony for the Heart
Musical Notes for Cardiovascular Health
Your heart dances to its own rhythm, and music can be the perfect partner. Research has shown that listening to music can have a positive impact on heart health. When you listen to your favorite songs, your body releases dopamine, a feel-good neurotransmitter, which can lower your blood pressure and reduce the risk of heart disease. It's like a cardio workout for your heart, without breaking a sweat.
Reducing Stress, One Melody at a Time
Stress is a silent killer in today's fast-paced world. Fortunately, music can come to the rescue. Listening to soothing music can trigger the relaxation response, reducing the production of stress hormones like cortisol. It's like a musical massage for your mind and body, helping you unwind and find inner peace.
The Brain's Symphony
A Workout for the Mind
Just as physical exercise is vital for the body, mental workouts are crucial for the brain. Music provides an excellent cognitive workout. When you listen to music, especially when playing an instrument or engaging with complex compositions, you are stimulating various parts of your brain. This can enhance memory, creativity, and problem-solving skills. It's like a mental gym session, but with your favorite tunes in the background.
Music as a Mood Booster
Ever had a song instantly change your mood? That's the magic of music. When you listen to music you love, your brain releases endorphins, the body's natural mood elevators. So, the next time you're feeling down, crank up the volume and let music work its magic. It's like having a personal mood-lifting DJ at your disposal.
A Symphony of Pain Relief
Music: The Natural Painkiller
Pain is an inevitable part of life, but music can help alleviate it. Studies have shown that patients who listen to music before, during, or after surgery experience less pain and anxiety. Music distracts the mind from the pain signals, providing a soothing and comforting sensation. It's like a musical painkiller that doesn't come with side effects.
Enhancing Rehabilitation
For those on the road to recovery from injuries or surgeries, music can be a powerful motivator. It can boost your spirits and make the rehabilitation process more enjoyable. Think of it as your personal cheerleader, accompanying you on your journey to healing.
The Social Symphony
Music: The Universal Connector
Music has a unique ability to bring people together. Whether it's dancing at a concert, singing along with friends, or simply enjoying a live performance, music fosters social connections. These connections can have a positive impact on mental health, reducing feelings of loneliness and isolation. It's like a musical bridge that connects hearts and souls.
Expressing Emotions Through Music
When words fail, music speaks. It's a powerful medium for expressing emotions that might be difficult to convey verbally. Whether you're celebrating a joyous occasion or coping with grief, music provides a safe and comforting outlet for your feelings. It's like an emotional canvas where you can paint your innermost thoughts and sentiments.
Musical Immunity
Boosting the Immune System
Believe it or not, listening to music can give your immune system a much-needed boost. The reduction in stress hormones and the release of feel-good chemicals can enhance your body's defense mechanisms. So, while you enjoy your favorite tunes, you're also strengthening your immunity. It's like a musical shield against illness.
Music and Healing
In some cultures, music has been used for centuries as a form of healing. Whether it's through chanting, drumming, or melodic sounds, music is believed to have a direct impact on the body's energy and healing processes. It's like a sonic elixir that promotes holistic well-being.
The Ageless Elixir
Music for Every Stage of Life
From the lullabies that soothe infants to the nostalgic tunes that bring comfort to the elderly, music is a lifelong companion. It transcends generations and is a source of joy and solace throughout life's journey. It's like a timeless elixir that enriches our existence.
Cognitive Benefits for the Elderly
As we age, cognitive decline can be a concern. However, music can slow down this process. Engaging with music, whether through listening or playing instruments, stimulates the brain and can help maintain cognitive functions. It's like a mental fountain of youth.
Conclusion
In conclusion, music is more than just entertainment; it's a powerful tool for promoting health and well-being. From improving mental health to enhancing cardiovascular fitness, relieving pain, and fostering social connections, music enriches every aspect of our lives. So, the next time you put on your favorite song, remember that you're not just enjoying music; you're nurturing your body, mind, and soul with the healing power of sound. Embrace the symphony of life, and let the music play on.