In the world of culinary arts, where flavors are the stars of the show, one of the best-kept secrets is yeast extract. This unassuming ingredient, often overlooked in home kitchens, can work wonders when it comes to enhancing the taste of your dishes. In this comprehensive article, we'll delve into the fascinating world of yeast extract and explore its diverse applications in the culinary realm.
Unveiling the Magic of Yeast Extract
What is Yeast Extract?
Yeast extract is a concentrated paste derived from yeast cells, primarily Saccharomyces cerevisiae. This natural substance is packed with umami, a savory and rich flavor profile. It is often available in the form of a thick, dark brown spread or a powdered substance. Yeast extract is renowned for its ability to elevate the taste of a wide range of dishes.
Umami: The Fifth Taste
Before we dive deeper into yeast extract's culinary uses, let's talk about umami. This savory taste is often referred to as the "fifth taste," alongside sweet, sour, bitter, and salty. Umami adds depth and complexity to your dishes, making them more enjoyable and satisfying.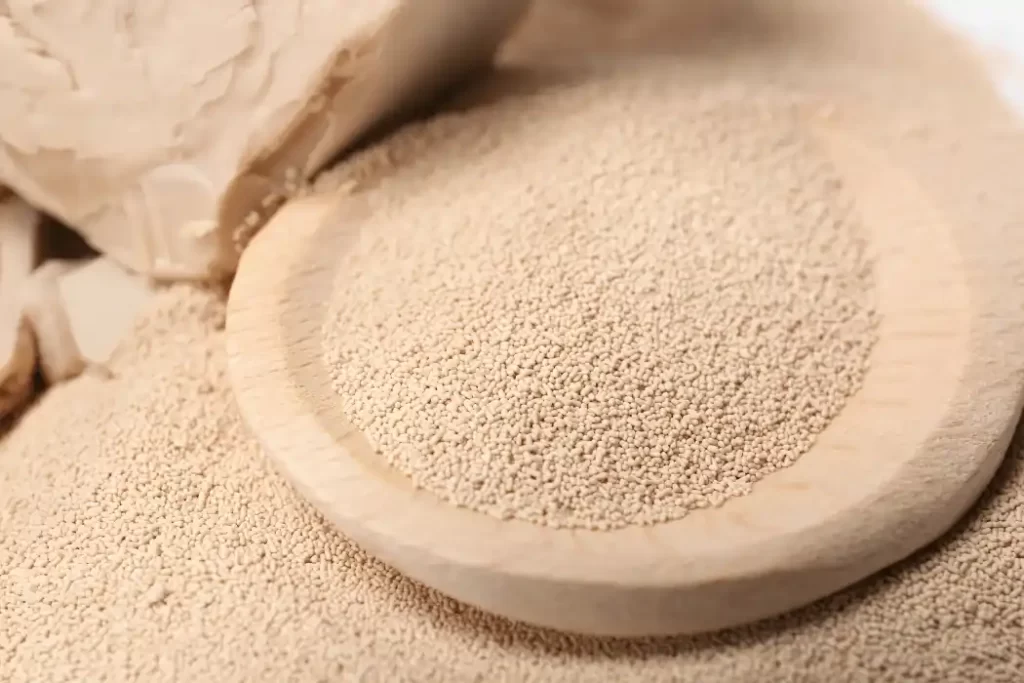 Culinary Applications
Flavorful Soups and Broths
Yeast extract is a go-to ingredient for elevating the flavor of soups and broths. Just a small spoonful of yeast extract can transform a bland soup into a rich and savory masterpiece. It's particularly popular in vegetarian and vegan cooking, where it adds a meaty depth to the broth without using animal products.
Also, read about Bay Leaf Tea – A Natural Remedy for Digestive Issues
Seasoning and Marinades
Yeast extract can also serve as a fantastic seasoning for various dishes. Whether you're marinating tofu, seasoning roasted vegetables, or adding depth to a stir-fry, yeast extract can be your secret weapon. Its concentrated flavor means a little goes a long way.
The Ultimate Secret Ingredient for Gravies
Gravies are the crowning glory of many dishes, and yeast extract can make them shine. It provides a hearty, meaty flavor that's especially useful in vegetarian and vegan gravies, where the absence of meat can lead to a lack of depth in taste.
Enhancing the Taste of Sauces
From pasta sauces to curry bases, yeast extract can significantly enhance the taste of your homemade sauces. Its umami-rich profile complements a wide range of ingredients, adding complexity and depth.
Health Benefits of Yeast Extract
Yeast extract not only elevates the taste of your dishes but also offers some health benefits. It's a great source of B vitamins, particularly B12, which is essential for vegans and vegetarians. Additionally, yeast extract contains essential amino acids, making it a valuable dietary addition.
Where to Find Yeast Extract
Yeast extract is widely available in most grocery stores, typically found in the condiment aisle. The most famous brand, Marmite, has a distinctive taste that has gained a cult following. Another well-known variety is Vegemite, popular in Australia. These products are excellent starting points for those new to yeast extract.
The Final Word
In the world of culinary delights, yeast extract stands as a hidden gem, waiting to be discovered. Its unparalleled ability to enhance flavor, especially in vegetarian and vegan dishes, makes it an invaluable addition to your kitchen. So, the next time you want to add depth and complexity to your culinary creations, don't forget to reach for yeast extract. Your taste buds will thank you for it.
Conclusion
Yeast extract is a versatile ingredient that can truly transform your dishes. From soups to gravies, it's a secret weapon that can make your food stand out. So, whether you're a seasoned chef or a home cook looking to elevate your culinary skills, yeast extract should have a permanent place in your pantry.