Urinary tract infections (UTIs) are one of the most common infections affecting people around the world. UTIs are caused by bacteria that invade the urinary tract, leading to a range of symptoms, including painful urination, frequent and urgent urination, and cloudy or bloody urine. While antibiotics are the most common way to treat UTIs, they can also have unwanted side effects such as yeast infections, diarrhea, and even resistance to antibiotics. This is where ginger comes in. Ginger is a well-known spice and herb that has been used in traditional medicine for centuries. Recently, researchers have discovered the healing power of ginger for UTI treatment. Ginger contains compounds that have anti-inflammatory and antimicrobial properties, making it an effective natural remedy for UTI. In this blog post, we will explore how ginger can help alleviate the symptoms of UTIs, how to use ginger for UTI treatment, and the best ginger products to try for UTI remedy.
Read more total health and fitness tips here.
1. Overview of UTIs and their symptoms
Urinary tract infections, or UTIs, are common infections that occur when bacteria enter the urinary tract and multiply, causing inflammation and irritation. UTIs can occur in any part of the urinary tract, including the urethra, bladder, ureters, and kidneys. Although anyone can develop a UTI, women are more susceptible due to their shorter urethras. Common symptoms of UTIs include a frequent urge to urinate, pain or burning during urination, cloudy or strong-smelling urine, and pelvic pain in women. If left untreated, UTIs can lead to more serious health problems such as kidney infections. Therefore, it is important to recognize the symptoms and seek prompt treatment.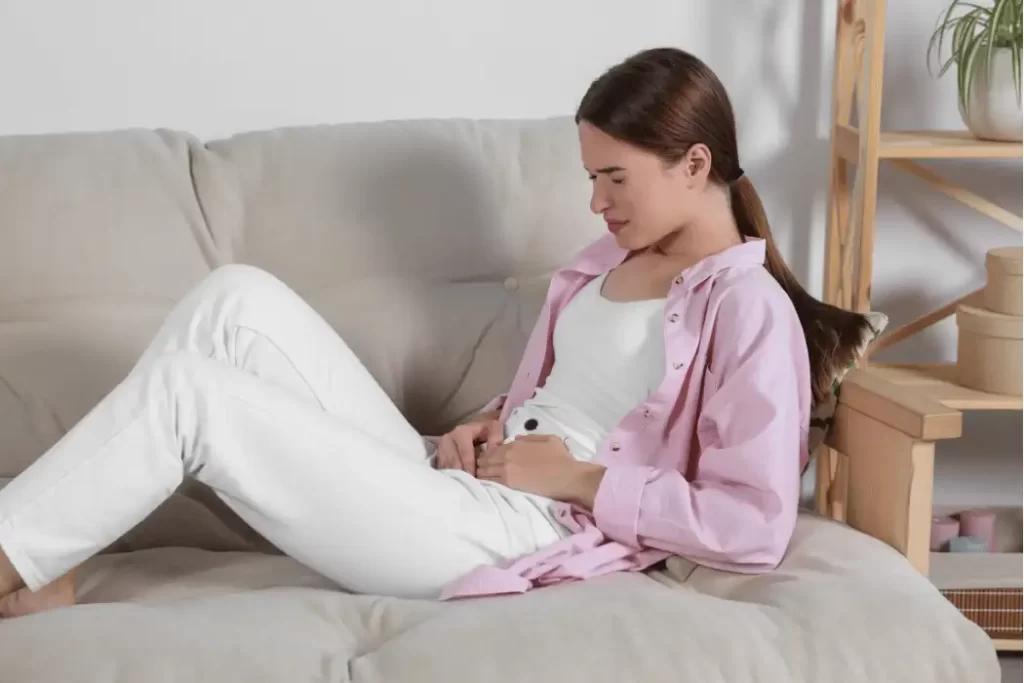 2. Introduction to ginger and its medicinal properties
Ginger is a commonly used spice in many cuisines worldwide due to its unique aroma and flavor. Apart from its culinary applications, ginger is widely known for its various medicinal properties, making it one of the most widely used herbal medicines globally. For thousands of years, ginger has been used to treat various ailments, including colds, nausea, digestive problems, and pain relief. Ginger's medicinal properties are attributed to its potent active constituents, including gingerols and shogaols, which exhibit anti-inflammatory, antibacterial, antiviral, and antioxidant properties. Therefore, incorporating ginger into your diet may help you alleviate several health problems, making it an excellent natural remedy for treating UTIs. In this document, we explore how you can leverage the healing power of ginger to alleviate UTI symptoms and promote overall urinary tract health.
3. How ginger can help treat UTIs and alleviate symptoms
Urinary tract infections (UTIs) are a common ailment that affect millions of people worldwide. While antibiotics are the primary treatment option, there are natural remedies that can be helpful in reducing symptoms and promoting healing in conjunction with medical treatment. One such remedy is ginger, a root vegetable that has been used for centuries for its medicinal properties.
Research has shown that ginger has antibacterial properties that can help prevent and treat UTIs. It contains compounds called gingerols and shogaols which have been found to inhibit the growth of harmful bacteria, such as E. coli, one of the main bacteria responsible for UTIs. Moreover, ginger is known for its anti-inflammatory and pain-relieving properties, which can alleviate symptoms associated with UTIs, such as burning and pain during urination.
Incorporating ginger into your diet can be an effective and natural way to support the body's natural healing processes. Ginger can be added to meals, made into tea, or taken in supplement form. It is important to note that while ginger can be a helpful addition to UTI treatment, it should not be used as a substitute for medical treatment prescribed by a healthcare professional.
4. Recommended methods of using ginger for UTI treatment
Urinary Tract Infections (UTIs) are common bacterial infections that affect many people. While traditional treatments involve the use of antibiotics, natural remedies such as ginger have proved to be effective in treating and preventing UTIs. Ginger, a herbaceous flowering plant, contains an active ingredient called gingerol that has potent antibacterial and anti-inflammatory properties. Ginger can be consumed in various forms, including fresh ginger root, ginger powder, tea,juice, and supplements. In this document, we will explore the recommended methods of using ginger as a natural remedy for the treatment of UTIs.
5. Cautionary notes and potential side effects of ginger for UTI treatment
When it comes to using ginger for UTI treatment, cautionary notes and potential side effects should be considered. Although ginger has been traditionally used for treating various diseases and ailments, it is important to seek medical advice before using it for UTI treatment. Due to its blood-thinning properties, people on blood-thinning medications may experience excessive bleeding when taking ginger. Additionally, ginger can cause gastrointestinal distress in some people, including heartburn, diarrhea, and stomach cramps. In rare cases, ginger can also cause an allergic reaction. Therefore, it is important to start with a small amount of ginger and gradually increase the amount, while monitoring for any potential side effects. Consulting with a healthcare professional before using ginger as a treatment for UTI is strongly recommended.
Conclusion
The benefits of ginger for UTI treatment are real and backed by scientific evidence. Ginger, with its powerful anti-inflammatory and antioxidant properties, is a natural remedy that can be used to help prevent and treat UTIs. Incorporating ginger into your diet or as a supplement can help maintain your urinary tract health, support your immune system, and reduce the risk of recurrent UTIs. However, it's important to consult with your healthcare provider before using ginger as a UTI treatment, especially if you are pregnant, taking medication, or have any underlying medical conditions.