When it comes to getting a good night's sleep, many individuals struggle due to various sleep disorders. Sleep disorders can significantly impact overall well-being, affecting both physical and mental health. In such cases, medications like Clonidine can play a crucial role in managing sleep-related issues. By incorporating Clonidine for sleep into a comprehensive sleep management plan, individuals can optimize their total health and fitness. This comprehensive guide will explore the role of Clonidine for sleep, discussing its effectiveness, usage guidelines, and safety considerations.
Understanding Sleep Disorders
Common Sleep Disorders
Sleep disorders encompass a range of conditions that disrupt normal sleep patterns. Some of the common sleep disorders include insomnia, sleep apnea, restless leg syndrome, narcolepsy, and circadian rhythm disorders.
Impact of Sleep Disorders
Sleep disorders can lead to numerous negative consequences, including daytime fatigue, decreased cognitive function, impaired concentration, mood disturbances, and reduced overall quality of life. Addressing these sleep-related issues is vital for promoting optimal health and well-being.
What is Clonidine?
Overview of Clonidine
Clonidine is a medication primarily used to treat high blood pressure (hypertension). However, its potential benefits extend beyond hypertension management. Clonidine belongs to a class of drugs called alpha-2 adrenergic agonists, which work by stimulating certain receptors in the brain to produce a calming effect.
Mechanism of Action
Clonidine acts by binding to alpha-2 receptors in the brain, which leads to the suppression of norepinephrine release. This process helps regulate blood pressure and also has sedative effects, making it useful for managing sleep disorders.
Read more about Can Sleep Apnea Kill You?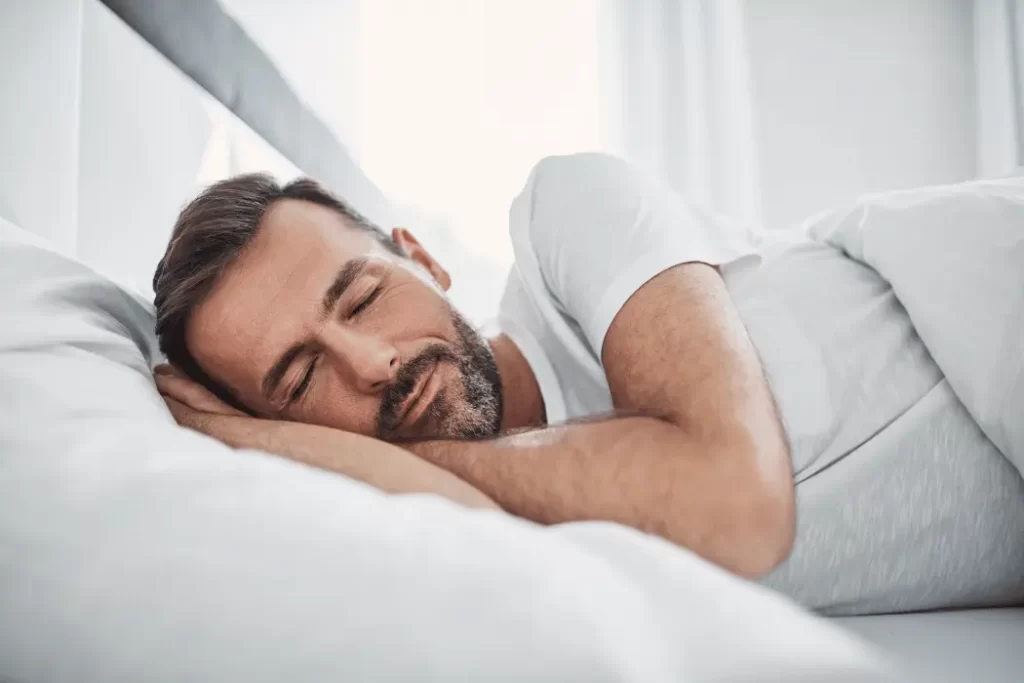 Clonidine for Sleep Disorders
Insomnia
Insomnia, characterized by difficulty falling asleep or staying asleep, is one of the most common sleep disorders. Clonidine has been used off-label to treat insomnia, especially in cases where other sleep aids have been ineffective. Its sedative properties can promote sleep onset and improve sleep continuity.
ADHD and Sleep Problems
Attention deficit hyperactivity disorder (ADHD) is often associated with sleep problems, including difficulty falling asleep and maintaining regular sleep patterns. Clonidine, when used as part of ADHD treatment, has shown promise in addressing sleep disturbances in affected individuals.
Opiate Withdrawal-Induced Insomnia
Individuals going through opiate withdrawal often experience severe insomnia as a withdrawal symptom. Clonidine can help manage these sleep disturbances by alleviating withdrawal-related anxiety and promoting sleep.
Other Sleep Disorders
Clonidine may also be used in certain cases to treat other sleep disorders, such as restless leg syndrome and circadian rhythm disorders. Restless leg syndrome is a condition characterized by uncomfortable sensations in the legs, often accompanied by an irresistible urge to move them. Clonidine's calming effects can help reduce these sensations, allowing for more restful sleep. Circadian rhythm disorders, on the other hand, involve disruptions to the body's internal clock, leading to sleep-wake cycle disturbances. Clonidine can assist in regulating the sleep-wake cycle, promoting a more consistent and balanced sleep pattern.
Effectiveness of Clonidine for Sleep
Research Studies and Findings
Numerous research studies have explored the effectiveness of Clonidine for sleep disorders. These studies have demonstrated positive outcomes in terms of sleep initiation, sleep maintenance, and overall sleep quality. Clonidine has shown efficacy in both adult and pediatric populations, highlighting its versatility as a sleep aid.
Clonidine vs. Other Sleep Medications
Compared to other sleep medications, Clonidine offers certain advantages. It is non-habit forming, which means it has a lower risk of dependency or addiction. Additionally, Clonidine's sedative effects are not accompanied by the same level of cognitive impairment as some other sleep aids, making it a preferred choice for individuals who need to wake up alert and focused.
Usage and Dosage Guidelines
Prescription and Medical Supervision
Clonidine should only be used under the guidance of a healthcare professional. It is a prescription medication, and the dosage and treatment duration will vary based on individual needs and specific sleep disorder diagnoses. It is essential to consult a doctor who can assess the appropriateness of Clonidine and provide personalized recommendations.
Dosage Recommendations
The dosage of Clonidine for sleep disorders will depend on factors such as age, medical history, and the severity of the sleep problem. Typically, Clonidine is taken orally, and the initial dosage is low, gradually increasing if necessary. It is crucial to follow the prescribed dosage instructions carefully and not exceed the recommended limits.
Potential Side Effects
Like any medication, Clonidine may have potential side effects. Common side effects include drowsiness, dry mouth, dizziness, constipation, and low blood pressure. However, not everyone will experience these side effects, and they often subside as the body adjusts to the medication. It is important to discuss any concerns or side effects with a healthcare professional.
Safety Precautions and Considerations
Contraindications
Clonidine may not be suitable for everyone. It is contraindicated in individuals with a known hypersensitivity to Clonidine or any of its components. It is also important to inform the healthcare provider about any existing medical conditions or medications being taken to ensure there are no potential interactions or contraindications.
Precautions for Specific Populations
Certain populations may require additional precautions when using Clonidine for sleep. These include pregnant or breastfeeding individuals, children, and individuals with pre-existing medical conditions such as liver or kidney problems. It is crucial to consult a healthcare professional to determine the suitability and safety of Clonidine in these cases.
Conclusion
Clonidine for sleep emerges as a comprehensive and effective option for individuals grappling with various sleep disorders. Its sedative properties and ability to regulate sleep patterns make it a valuable tool in managing insomnia, ADHD-related sleep problems, opiate withdrawal-induced insomnia, and other sleep disturbances. Clonidine for sleep offers a non-addictive alternative that can significantly improve sleep quality and overall well-being. However, it is crucial to use Clonidine for sleep under the guidance of a healthcare professional, adhering to prescribed dosages and considering individual factors. By incorporating Clonidine for sleep into a comprehensive sleep management plan, individuals can take a significant stride towards achieving restful and rejuvenating sleep.