In today's world, where appearances hold significant value, achieving and maintaining flawless skin has become a widespread aspiration. One of the most integral aspects of this pursuit is effective hair removal. The process of hair removal has evolved over the years, and with advancements in technology and practices, there are now various methods available to attain that coveted smooth and glowing skin. In this comprehensive guide, we delve into the art of hair removal, exploring different techniques, their benefits, and how to choose the right method for your unique needs and total health and fitness.
The Evolution of Hair Removal Techniques
Traditional Methods: A Historical Perspective
Throughout history, humans have employed a myriad of methods to remove unwanted hair. From ancient civilizations using sharpened stones and seashells to more recent practices like sugaring and threading, these traditional methods have paved the way for the modern techniques we have today.
Modern Approaches: Embracing Technology
With the advent of technology, the world of hair removal has seen a revolution. Techniques like waxing, laser hair removal, and electrolysis have gained immense popularity due to their long-lasting results. Laser hair removal, in particular, has become a game-changer, offering a virtually painless way to achieve hair-free skin by targeting hair follicles directly.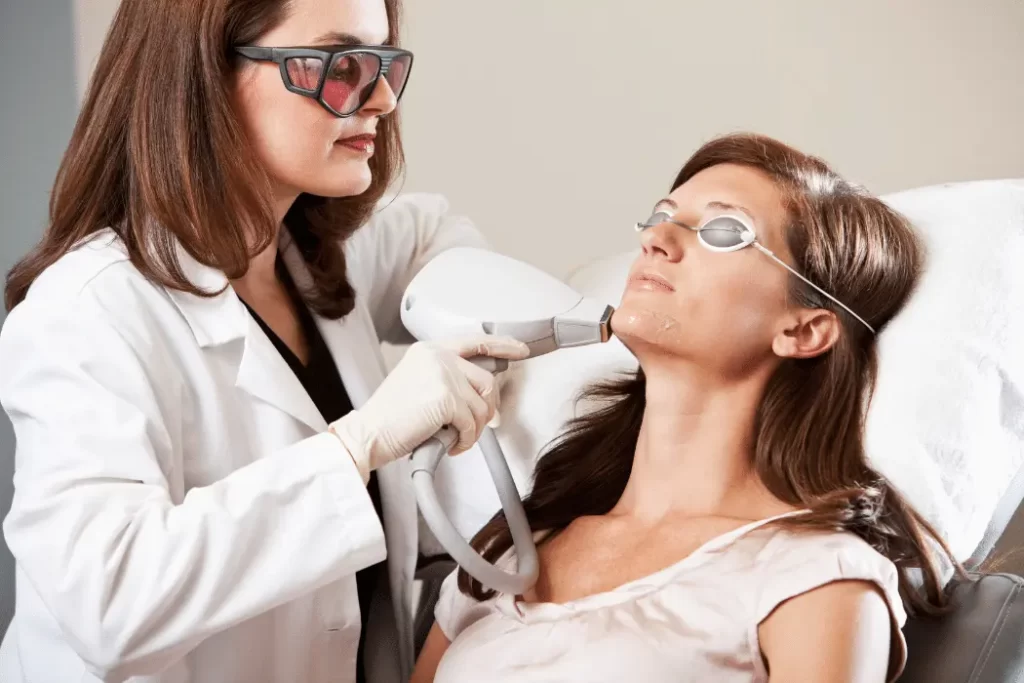 Unveiling the Hair Removal Options
Waxing: Tried and Tested
Waxing is a well-known method that involves applying warm or cold wax to the skin and then swiftly pulling it off, taking the unwanted hair with it. It offers smoothness that can last for weeks and gradually weakens the hair follicles over time, resulting in finer regrowth.
Shaving: Quick and Convenient
Shaving is perhaps the most common hair removal method. While it provides immediate results, it's a temporary solution, as hair regrowth occurs relatively quickly. Shaving is best suited for those seeking a quick fix but may not be the ideal choice for long-term smoothness.
Laser Hair Removal: The Cutting-Edge Choice
Laser hair removal has gained immense popularity due to its precision and long-lasting effects. By targeting the pigment in hair follicles, the laser destroys them at the root. This method offers a gradual reduction in hair growth and can be applied to various body areas, making it a versatile choice.
Electrolysis: Permanence at Its Core
Electrolysis is the only FDA-approved method for permanent hair removal. It involves inserting a tiny probe into the hair follicle and delivering electrical currents to destroy the follicle's ability to produce hair. While it may require multiple sessions, electrolysis ensures permanent results, making it an attractive option for those seeking a lasting solution.
Factors to Consider When Choosing a Method
Skin Type and Sensitivity
Different methods cater to different skin types and sensitivities. Laser hair removal and electrolysis are generally safe for most skin types, while waxing and threading might be better suited for those with less sensitive skin.
Pain Tolerance
Pain tolerance varies from person to person. Shaving and waxing are relatively painless, but laser hair removal and electrolysis may cause slight discomfort during the procedure. However, the results they offer often outweigh the temporary discomfort.
Budget and Longevity
Consider your budget and how much you're willing to invest in hair removal. While methods like shaving and waxing are cost-effective, they require more frequent maintenance. On the other hand, laser hair removal and electrolysis might have a higher upfront cost but offer longer-lasting results.
Achieving Optimal Results
Preparing for the Procedure
No matter which method you choose, proper preparation is key. Exfoliate and cleanse the skin before the procedure to ensure the best results. Avoid sun exposure, as tanned skin can increase the risk of complications, especially with laser hair removal.
Post-Treatment Care
After the procedure, follow the recommended aftercare guidelines. Use soothing creams or aloe vera to alleviate any discomfort. Avoid exposing treated areas to direct sunlight and wear sunscreen to protect your skin.
Conclusion
In the journey toward flawless and radiant skin, effective hair removal plays a crucial role. From traditional methods rooted in history to modern technologies that promise long-lasting results, there's a plethora of options to choose from. Consider your skin type, pain tolerance, and budget when selecting the right method for you. By understanding the art of hair removal and making informed decisions, you can confidently embrace smoother, hair-free skin that will leave others in awe.