If you're wondering how to make hung curd at home, you've come to the right place. You'll learn how to make a recipe, the health benefits of hung curd, how to store it, and some common uses for this versatile dairy product. Read on to learn how to make the ultimate curd! Listed below are some of the benefits of homemade curd!
Hung yoghurt is the thick, creamy yoghurt left over after draining yoghurt in a muslin or cheesecloth suspended from your kitchen faucet. Whey is the liquid that drains out and can be used in cooking or to thin smoothies. Making hung yoghurt takes around 5 hours and keeps for a week in the fridge. It's a fantastic light alternative to keep on hand.
We all struggle to understand the difference between curd and hung curd at times. We've all seen recipes that call for Hung Curd, but what is Hung Curd exactly? Hung Curd is a type of curd that has had all of the extra water removed. Simply put, it's regular Curd with no water. Desserts, appetizers, dips, and flavored yoghurts are just few of the meals that employ it as the main ingredient. Here's how you can use it!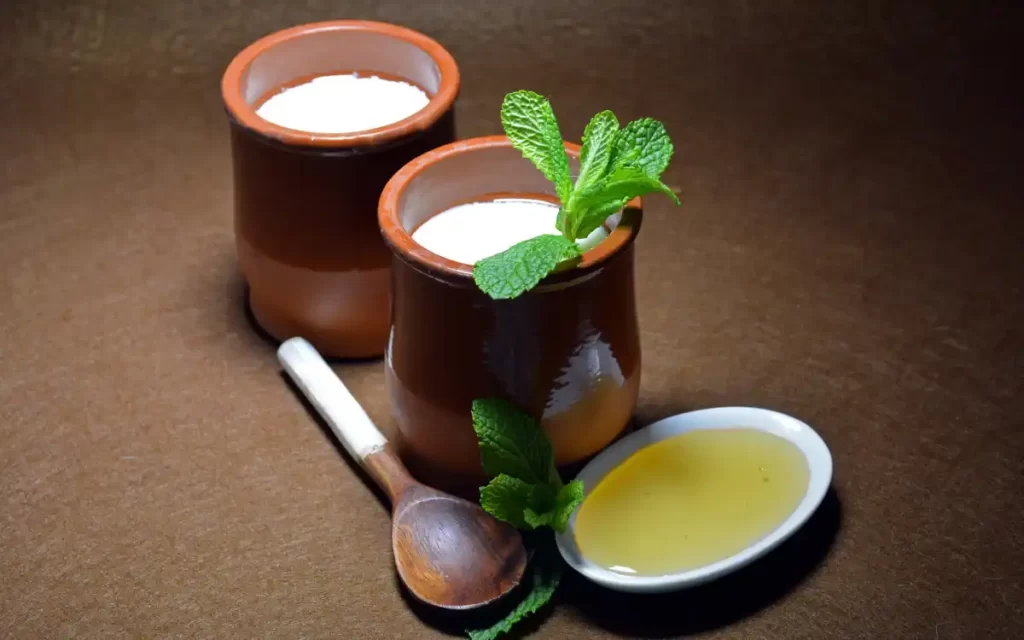 Read more, total health and fitness tips.
Recipe for hung curd
Adding hung curd to your sandwiches can be a delicious way to add a healthy and filling snack to your daily diet. You can use hung curd in place of mayonnaise or other spreads, or simply blend it with your favorite ingredients to make a tasty, spicy dip. The best part is that you can make this delicious and healthy dish on a fast and easy basis. Try this easy recipe for hung curd sandwich today!
You can use homemade curd for this recipe. Use a muslin cloth to line a strainer. Once the curd is thick and chilled, strain it through a strainer, allowing the whey to drain. Then, place the strainer over a bowl and refrigerate for four to five hours. The hung curd is now ready to be used in any recipe. Remember that the curd will last for 4-5 days if you use it within four or five days.
After a couple of hours, your curd should have the consistency of cream cheese. You can store it in a lidded bowl or in a container to serve with a variety of foods. It can be used in salad dressings or as a dip. Just make sure you use fresh, thick curd. You can also use a bowl larger than a colander to prevent whey from spilling. Hung curd makes the perfect dessert to use in dips, marinades, or dessert recipes.
Hang curd is a thick, luscious type of curd that is used for many Indian dishes, including desserts and sandwiches. Hung curd is easily made at home with a nylon sieve or colander. Place the curd in the sieve and squeeze out the water. Allow it to drain for at least 30 minutes to remove any excess liquid. You can serve it straight from the sieve or add it to another dish.
A homemade version of hung curd is always better than the store-bought variety. The curd is more dense, and its whey is rich in nutrients. You can use it as a salad dressing or even as a substitute for milk in your cereal. It is a wonderful alternative to a morning cup of cereal, and it is even better for you than store-bought. You can also use hung curd in your daily cooking.
Health benefits of hung curd
One of the best food items for weight loss is hung curd, which is made from full-fat curd. The high content of protein in this yoghurt is beneficial for the body. The high protein content helps repair muscle damage and aids in weight loss. Additionally, hung curd is low in sodium and is good for those with high blood pressure. So, what are the health benefits of hung curd?
Hanged curd is traditionally made by straining curd in a colander. This type of curd is used as a spread, a dip, or a dessert. It also acts as a coolant in the summers, and tastes delicious with everything from roasted vegetables to fried fish. To make hung curd, you must strain it properly before serving it. A fine-mesh nylon sieve is best for this, but a glass or steel bowl will do the trick too.
The hung curd is much lower in sodium than regular yogurt, which is helpful for those with high blood pressure. It is also high in proteins and contains almost 15% of the recommended daily calcium intake. However, this food is best for people with high blood pressure, as it has a higher calcium content. If you're looking for a substitute for cream cheese, hung curd is the way to go. However, hung curd is not a healthy option for everyone, so make sure to use it sparingly.
Hung curd is a good source of calcium and other nutrients, which is why it is a great choice for Mexican food. You can make sour cream with hung curd and lemon juice. Adding this ingredient to dishes like Mexican-style guacamole and tacos is a great way to get more calcium and other nutrients! It is also an excellent source of vitamins and minerals, as the RDA (Recommended Daily Allowance) recommends.
Apart from being a healthy snack, hung curd can be added to your daily meal plans. You can mix hung curd with blanched fruits and vegetables to enjoy it with your meals. Another great use for hung curd is as a dip. It can also be added to sandwiches and other dishes as a seasoning. It is also good for making smoothies, and can replace cheese dips and sour creams.
Storage of hung curd
Hanging curd is a versatile food. Its whey is rich in nutrients and is often used to make bread and chapatti. Its thin consistency also lends itself well to blending with other ingredients in a variety of dishes. However, it can be difficult to store properly. Here are some tips. First, make sure to use a fine-mesh sieve to sieve curd. If you use a thin cloth, the curd will become watery.
Once you have made hung curd, the next step is to store it in the refrigerator. To store it, simply place the curd in a tightly sealed jar or container and keep it in the refrigerator for up to 4 to 5 days. You can use it in many different recipes, although sour curd should be avoided if you wish to make hung curd for baking or making yoghurt.
Keeping hung curd in the refrigerator is crucial during the summer months. This delicious dairy product is not only used as a sauce or a dessert but is also used in a variety of Indian dishes. It can be used as a marinade for tandoori dishes, in Shrikhand, or as a dessert. Hung curd is also good for the environment and can be stored in the fridge.
Homemade dahi is rich in calcium, healthy fats, and gut-friendly bacteria. It is a great addition to curd rice and helps maintain gut health. And, since it's so rich in calcium, hung curd makes a delicious strawberry cheesecake. Adding some berries and nuts to it will give it a creamy, delicious texture. It will not only boost your immunity but will also make it a delicious dessert.
Common uses of hung curd
Hanged curd is a common dairy product, which has a similar texture to cream cheese. It is best to make homemade curd as it has more nutrients than store-bought varieties. It is also a healthy addition to bread, cake and chapati dough. The whey is a good addition to dals and soups, as well as gravies. You can use hung curd in almost any recipe if you keep it refrigerated.
It is a great source of probiotics, which improve the bioavailability of vitamins and minerals. The microorganisms in fermented foods break down complex compounds, allowing the body to assimilate the nutrients more efficiently. In addition to its many health benefits, hung curd is also rich in calcium. Calcium helps keep bones and teeth healthy. It can be kept in the refrigerator for up to a week.
Another common use of hung curd is as a dessert. You can use it to make bhapa doi or dahi ke kabab. Hang curd is also used in mayonnaise and as a salad dressing. It can be used in a variety of recipes, from dressings to desserts. It also lends itself to marinades and desserts. Hanged curd is a versatile ingredient for many recipes, so make sure to make some at home.
Hung curd has many uses. You can use it as a salad dressing or as a mousse. It has many health benefits as well, including the goodness of vegetables. You can even use it to make a delicious smoothie. The possibilities are endless. If you want to enjoy the benefits of hung curd, make it at home! It's delicious and easy to make! If you're not a cook, a great way to use it is to marinate your meats and vegetables.
Hang curd is made by straining watery whey. It contains twice as much protein as curd, and has half the carbohydrates. It doesn't require any additional fat or sugar. So, instead of buying cream cheese, you can just purchase hung curd instead. Then you'll have healthy, low-calorie cheese to use in recipes. You can even use it as a shortcut for cream cheese.