The National Disability Insurance Scheme (NDIS) is not only about financial support; it's a comprehensive program dedicated to empowering lives and promoting total health and fitness. With a focus on individual needs and aspirations, NDIS offers a range of services, from assistive technology to specialized therapies, to ensure holistic well-being. By fostering independence, inclusion, and access to necessary supports, NDIS enables individuals with disabilities to participate in their communities and lead fulfilling lives actively. Experience the transformative power of NDIS, where total health and fitness are valued and prioritized for every participant, empowering them to achieve their goals and live life to the fullest.
A Holistic Approach to Disability Support
The NDIS takes a holistic approach to disability support, focusing not only on the physical and medical aspects but also on the individual's overall well-being and quality of life. It recognizes that every person with a disability has different needs and goals, and thus, provides personalized support plans to address these requirements. By encompassing various aspects such as health, education, employment, and community participation, the NDIS aims to empower individuals to lead fulfilling and independent lives.
Access to Essential Services and Supports
One of the key benefits of the NDIS is its provision of access to essential services and supports. Through the scheme, participants receive funding that can be used to access a wide range of services, including therapy, assistive technology, personal care, and housing modifications, among others. This enables individuals to receive the necessary interventions and supports that can significantly improve their quality of life and promote their independence.
Choice and Control for Participants
The NDIS strongly emphasises choice and control, allowing participants to have a say in the support services they receive. Individuals have the freedom to choose their service providers, enabling them to select those that best align with their needs and preferences. This person-centered approach empowers participants by giving them greater control over their own lives and the ability to tailor their support to meet their specific goals and aspirations.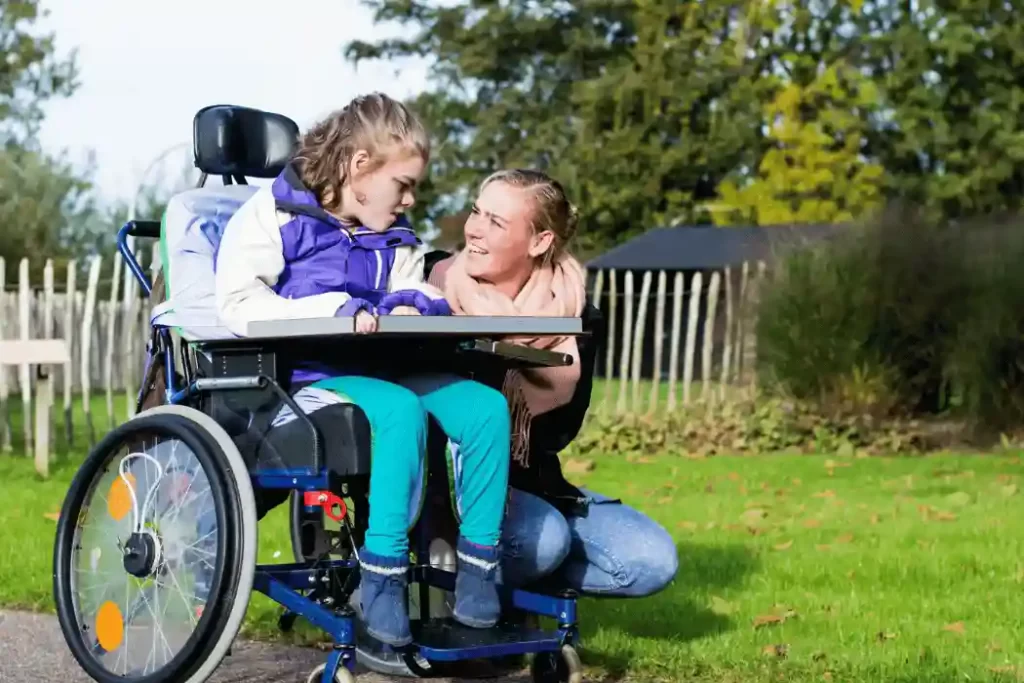 Early Intervention and Lifetime Support
One of the key principles of the NDIS is early intervention, recognizing the importance of timely support to optimize outcomes for individuals with disabilities. By providing early intervention services, the NDIS aims to address challenges early on, preventing them from escalating and impacting the individual's long-term well-being. Additionally, the NDIS offers lifetime support, ensuring that individuals receive ongoing assistance throughout their lives, adapting to their changing needs and circumstances.
Employment and Economic Participation
The NDIS also recognizes the importance of employment and economic participation for individuals with disabilities. It supports participants in developing skills, accessing vocational training, and finding employment opportunities. By fostering greater inclusion in the workforce, the NDIS aims to break down barriers and promote economic independence, enabling individuals to contribute to society and fulfill their potential.
Strengthening Social Inclusion and Community Participation
Social inclusion and community participation are vital for the well-being of individuals with disabilities. The NDIS promotes active engagement in the community by facilitating access to social and recreational activities, community groups, and events. By enhancing social connections and fostering meaningful relationships, the NDIS empowers participants to lead fulfilling lives, reducing social isolation, and enhancing their overall well-being.
The Impact of the NDIS on Lives
Since its introduction, the NDIS has had a profound impact on the lives of individuals with disabilities and their families. It has provided them with the support, services, and resources needed to overcome barriers and achieve their goals. The NDIS has empowered individuals to live independently, pursue education and employment opportunities, engage in their communities, and reach their full potential. It has fostered a more inclusive society that values diversity and ensures equal opportunities for all.
Conclusion
The National Disability Insurance Scheme (NDIS) is a transformative initiative that is empowering lives across Australia. By taking a holistic approach to disability support, providing access to essential services and supports, emphasizing choice and control, and promoting employment and community participation, the NDIS is enabling individuals with disabilities to lead fulfilling and independent lives. Through the NDIS, barriers are being broken down, and opportunities are being created, fostering a more inclusive and equitable society for all.