In the realm of modern travel, where planes, trains, and automobiles whisk us away to destinations near and far, motion sickness remains an unfortunate companion for many. Nausea, dizziness, and discomfort often mar the journey, making the adventure far less enjoyable than it could be. But what if there was a solution? What if there were glasses that could help alleviate the symptoms of motion sickness and enable you to travel in comfort? In this article, we'll unveil the intriguing world of motion sickness glasses and how they might just revolutionize your travel experience.
The Science Behind Motion Sickness
Before delving into the fascinating world of motion sickness glasses, let's briefly explore the science behind motion sickness itself. It's essential to understand what causes these unpleasant sensations to appreciate the significance of innovative solutions.
The Inner Ear Conundrum
At the heart of motion sickness is a disconnect between your senses. When you're in motion, your inner ear senses movement, but your eyes may perceive a stationary environment, such as when reading in a moving vehicle. This sensory conflict triggers the unpleasant symptoms of motion sickness, including nausea and dizziness.
The Role of Visual Input
Your visual input plays a crucial role in this sensory mismatch. The brain receives conflicting information from your eyes and inner ear, leading to a state of confusion and discomfort. This is where motion sickness glasses come into play.
Enter Motion Sickness Glasses
Motion sickness glasses, also known as anti-motion sickness glasses or simply travel glasses, are innovative devices designed to counteract the sensory conflict responsible for motion sickness. These glasses utilize cutting-edge technology to provide a visual reference that aligns with your inner ear's perception of movement. But how do they work their magic?
Visual Stabilization Technology
The core of motion sickness glasses is a technology known as Visual Stabilization. This technology ensures that what you see through the glasses matches the motion you're feeling, effectively resolving the sensory discrepancy. By stabilizing your visual input, these glasses can significantly reduce or even eliminate the symptoms of motion sickness.
Types of Motion Sickness Glasses
There are several types of motion sickness glasses available on the market, each with its unique features and benefits. Some use liquid-filled lenses to create a stable visual reference, while others incorporate specialized electronic components for real-time adjustments. Depending on your preferences and needs, you can choose the type that suits you best.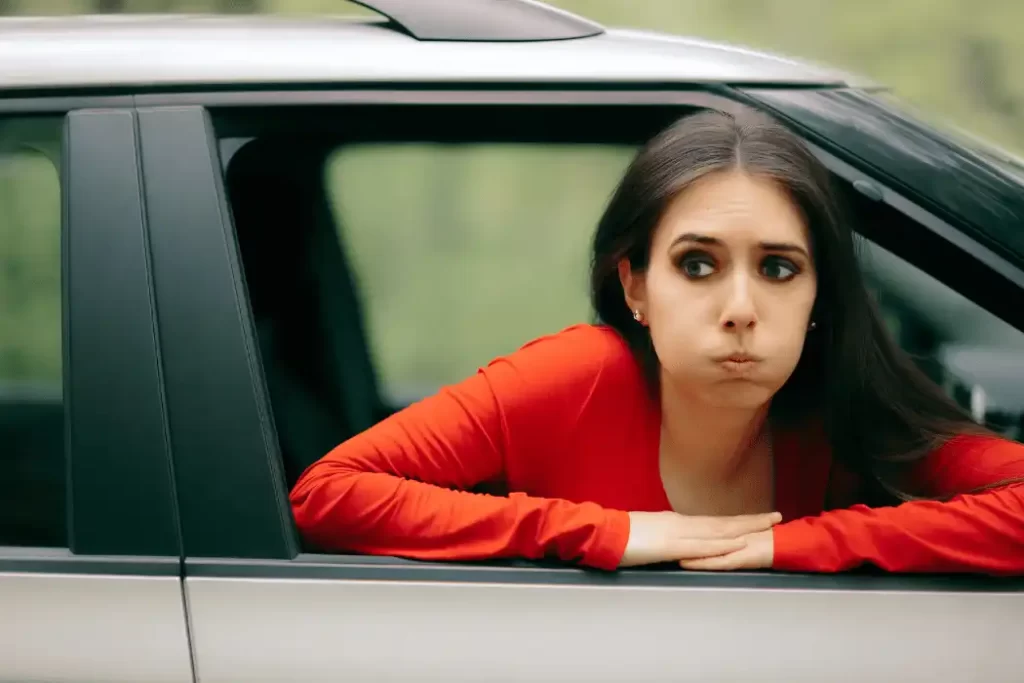 Read more about Navigating Travel Anxiety: Tips for a Healthier and Happier Journey
Advantages of Motion Sickness Glasses
Now that we've discussed the fundamentals, it's time to explore the numerous advantages of using motion sickness glasses when you travel.
Enhanced Comfort
Motion sickness glasses offer a new level of comfort for travelers. You can read, watch movies, or engage in other activities without experiencing nausea or dizziness. This not only makes the journey more enjoyable but also increases productivity during travel.
Improved Safety
Safety is paramount when traveling, and motion sickness glasses can contribute to it. By reducing the risk of motion sickness, these glasses help maintain your alertness and situational awareness, which is crucial when driving or operating machinery.
Medication-Free Solution
One significant advantage of motion sickness glasses is that they provide a drug-free approach to managing motion sickness. If you prefer to avoid medication or have concerns about side effects, these glasses offer a natural alternative.
Choosing the Right Motion Sickness Glasses
As with any product, it's crucial to make an informed choice when selecting motion sickness glasses. Here are some factors to consider:
Type of Technology
Determine which type of motion sickness glasses suit your needs best. Some rely on fluid dynamics, while others utilize electronic stabilization. Research and choose the one that aligns with your preferences.
Comfort and Fit
Motion sickness glasses should fit comfortably and securely. Look for adjustable frames and lightweight designs to ensure a snug fit during your travels.
User Reviews
Before making a purchase, read reviews and testimonials from other travelers who have used the glasses. Their experiences can provide valuable insights into the effectiveness of the product.
Conclusion
In the world of modern travel, motion sickness can be a formidable obstacle to enjoying the journey. But with the advent of motion sickness glasses, a new era of comfort and convenience has dawned. These innovative devices use cutting-edge technology to align your visual input with your inner ear's perception of motion, effectively eliminating the symptoms of motion sickness.
So, the next time you embark on a voyage, consider donning a pair of motion sickness glasses to unlock the secret to travel comfort. Bid farewell to nausea and discomfort, and say hello to a more enjoyable and stress-free travel experience. Whether you're on a road trip, a cruise, or a long flight, motion sickness glasses can be your trusted companion, making every adventure a smoother and more pleasant one.