Welcome to a world where pests no longer dictate the terms in your home! In the battle against these unwelcome intruders, one thing is crystal clear: you need the right allies by your side. That's where the professionals come in. Say goodbye to the frustrations of DIY solutions and join us on a journey into the realm of effective pest extermination. In this blog, we'll explore why putting your trust in the hands of experts is the ultimate key to regaining your peace of mind and taking back control of your home.
The Pest Menace: A Never-Ending Battle
Pests are like the uninvited guests who overstay their welcome. They sneak into our homes, disrupt our lives, and wreak havoc on our peace of mind. From the common household bugs to the more menacing invaders like rodents and termites, these creatures can make your life miserable.
The DIY Dilemma
When faced with a pest infestation, many homeowners are tempted to take matters into their own hands. After all, there's an abundance of DIY pest control products available at the local hardware store. But before you grab that can of bug spray or set out traps, consider this: DIY pest control often leads to more frustration than satisfaction.
Picture this: You spot a line of ants marching across your kitchen counter, and your immediate reaction is to reach for the ant killer. You spray it liberally, feeling a sense of accomplishment. However, a few days later, those pesky ants are back, and they seem even more determined. What went wrong?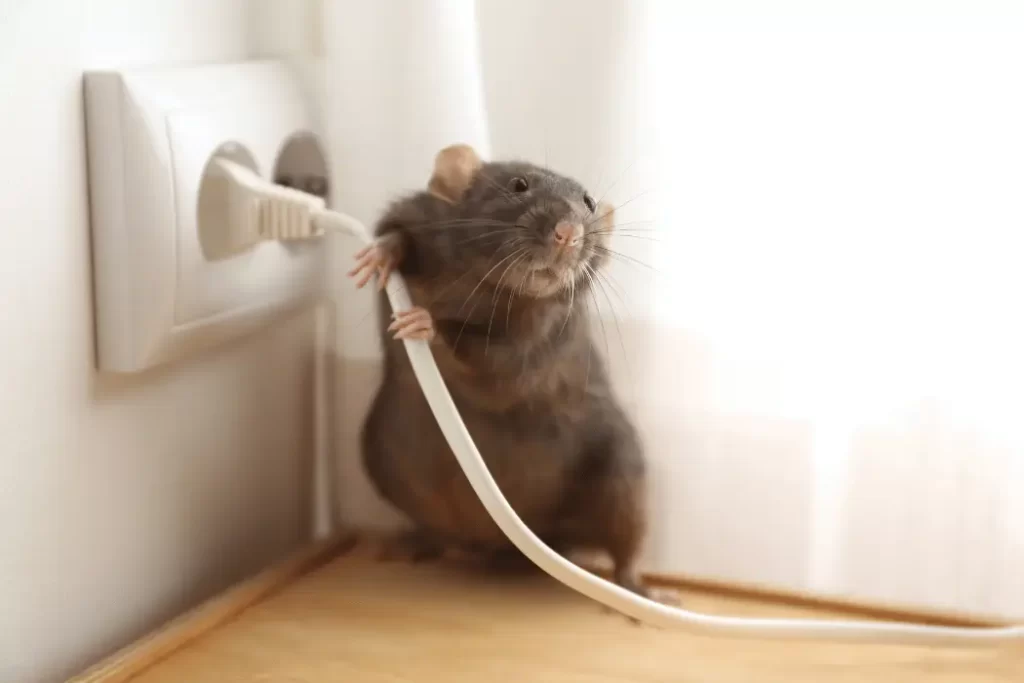 The Perils of DIY Pest Extermination
DIY pest control may seem like a quick fix, but it often falls short for several reasons:
1. Superficial Solutions
Many over-the-counter pest control products provide only temporary relief. They tackle the visible symptoms of an infestation but fail to address the root cause. It's like putting a band-aid on a wound without cleaning it first. The wound might look better for a while, but the infection still lurks beneath the surface.
2. Limited Knowledge
When it comes to pest control, knowledge is power. Professionals are trained to identify different types of pests, understand their behavior, and implement targeted solutions. DIY enthusiasts, on the other hand, often lack the expertise to deal with specific infestations effectively.
3. Hazardous Chemicals
Many DIY pest control products contain chemicals that can be harmful to you, your family, and your pets. Improper use of these chemicals can lead to health risks and environmental damage. Professionals, on the other hand, use eco-friendly and safe methods.
4. Wasted Time and Money
DIY pest control can turn into a never-ending cycle of trial and error. You may find yourself spending money on various products, only to realize that none of them are truly effective. In the meantime, the infestation continues to grow and thrive.
The Professional Advantage
Now that we've explored the pitfalls of DIY pest control, let's shift our focus to the professionals. Hiring a pest control expert is like calling in the cavalry to deal with a relentless enemy. Here's why you should trust the professionals:
1. Tailored Solutions
Pest control professionals don't believe in one-size-fits-all solutions. They assess your unique situation, identify the type of pest, and create a customized plan to address the infestation at its source. It's like getting a personalized prescription from a doctor instead of relying on over-the-counter medication. When it comes to protecting your home from unwanted intruders, rely on the expertise of Mission pest control san diego for effective and reliable pest management solutions.
2. Expertise and Experience
Professionals have years of experience dealing with various pests. They know their habits, hideouts, and weaknesses. This knowledge allows them to take a strategic approach to pest control, ensuring that the problem is eradicated efficiently.
3. Safety First
Unlike DIY enthusiasts who may expose themselves to harmful chemicals, professionals prioritize safety. They use eco-friendly methods that pose no risk to your health or the environment. It's like having a firefighter put out a blaze instead of attempting it with a garden hose.
4. Cost-Effective
While hiring professionals may seem like an upfront expense, it's often more cost-effective in the long run. Their expertise ensures that the infestation is completely eradicated, preventing recurring expenses on ineffective DIY products.
The Professionals in Action
Let's take a closer look at what happens when you trust the professionals for pest control:
Inspection and Assessment
The process begins with a thorough inspection of your property. Pest control experts identify the type of pest, assess the extent of the infestation, and locate entry points. This step is crucial for developing an effective eradication plan.
Customized Treatment
Once the assessment is complete, professionals create a tailored treatment plan. They select the most suitable methods and products for your specific pest problem. It's like having a chef prepare a gourmet meal designed just for you.
Application of Treatment
Professionals apply the chosen treatments with precision. They target areas where pests are active and eliminate them systematically. It's like a skilled surgeon removing a tumor without damaging surrounding tissues.
Monitoring and Prevention
Pest control doesn't end with the pest extermination. Professionals also provide ongoing monitoring and preventive measures to ensure that pests don't return. It's like a security guard keeping watch to prevent intruders from entering your property.
Environmental Responsibility
Beyond the benefits to your home and health, trusting pest extermination professionals for pest control aligns with environmental responsibility. Many pest control companies have embraced eco-friendly practices to minimize their impact on the environment. By choosing professionals, you contribute to a greener planet.
Conclusion
When it comes to the relentless battle against pests, trusting the professionals is the wisest and most effective choice you can make. They bring unparalleled expertise, tailored solutions, and a commitment to your safety and well-being. So, don't let those uninvited guests overstay their welcome in your home any longer. Contact a pest control expert today and take the first step toward a pest-free life. Your home deserves it, and so do you. By choosing pest extermination professionals, you're not just reclaiming your space; you're investing in peace of mind, comfort, and a brighter, pest-free future. Say goodbye to the pest menace and welcome back the tranquility you deserve.