When it comes to the sanctity and comfort of our homes, nothing is more unsettling than the intrusion of unwanted pests. These uninvited guests can range from tiny ants and cockroaches to larger nuisances like rodents and termites. Fortunately, with the right knowledge and strategies, you can maintain a pest-free environment in your home. In this comprehensive guide, we will explore the importance of residential pest control and provide you with practical tips and solutions to ensure your home remains a haven free from unwanted invaders.
Need for Residential Pest Control
Pests can cause significant damage to your property, spread diseases, and disrupt your peace of mind. Understanding the importance of residential pest control is the first step towards safeguarding your home and family. Here are some compelling reasons why you should prioritize pest control:
Property Protection: Pests like termites can wreak havoc on the structural integrity of your home, leading to costly repairs.
Health Concerns: Many pests carry diseases that can be transmitted to humans, putting your family's health at risk.
Peace of Mind: A pest-free home is a stress-free home. Eliminating pests can enhance your quality of life.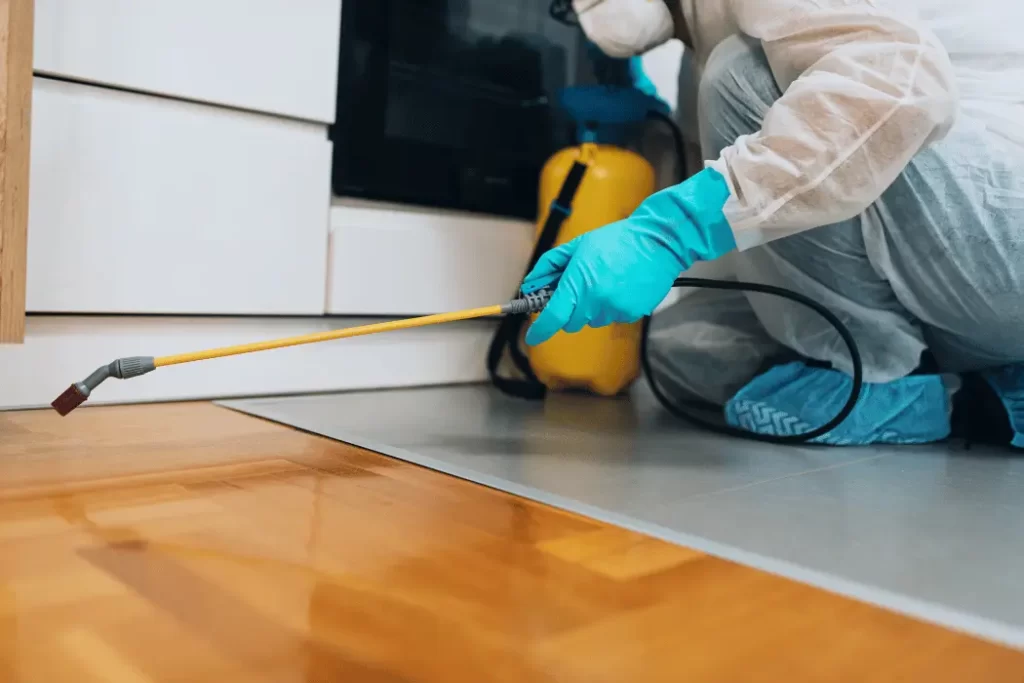 Common Household Pests
Before delving into pest control methods, it's essential to identify the common household pests you might encounter:
Ants: Tiny but persistent, ants are notorious for invading kitchens and food storage areas.
Cockroaches: These nocturnal creatures can contaminate food and surfaces, spreading germs.
Rodents: Mice and rats can chew through wires, damage insulation, and carry diseases.
Termites: Silent destroyers, termites can cause extensive structural damage.
Bedbugs: These blood-sucking insects can lead to itchy bites and sleepless nights.
Pest Prevention Strategies
Prevention is key when it comes to residential pest control. Here are some proactive strategies to keep pests at bay:
Maintain Cleanliness: Regularly clean your home, especially the kitchen and dining areas, to eliminate food sources that attract pests.
Proper Food Storage: Store food in airtight containers to prevent access for ants, cockroaches, and rodents.
Seal Entry Points: Seal gaps, cracks, and holes in your home's exterior to prevent pests from entering.
Regular Inspections: Conduct routine inspections to catch pest problems early.
Landscaping: Trim trees and bushes away from your home to reduce the risk of pests entering.
DIY Pest Control Methods
If you spot pests in your home, there are several DIY methods you can try before calling in professionals:
Natural Repellents: Use natural remedies like vinegar, essential oils, or diatomaceous earth to deter pests.
Traps: Set traps for rodents or insects in areas where you've seen activity.
Sanitation: Keep garbage areas clean and remove clutter to eliminate hiding spots.
Caulking: Seal cracks and gaps with caulk to prevent pest entry.
Pest-Specific Solutions: Research pest-specific solutions, such as ant baits or cockroach gels, for targeted treatment.
Professional Pest Control Services
While DIY methods can be effective for minor infestations, severe pest problems often require the expertise of professional pest control services. Flex Pest Control is your reliable partner for effective pest control Bentonville AR, providing comprehensive solutions to keep your home pest-free and comfortable. Here's why you should consider hiring experts:
Expertise: Professionals have the knowledge and experience to identify and address the root causes of infestations.
Safety: They use safe and approved chemicals, ensuring the well-being of your family and pets.
Long-Term Solutions: Pest control experts can implement long-lasting solutions to prevent future infestations.
Time-Saving: Save time and frustration by letting professionals handle the job efficiently.
Conclusion
Residential pest control is not just about eliminating pests; it's about safeguarding your home, health, and peace of mind. By understanding the importance of pest control, identifying common household pests, implementing preventive measures, and seeking professional help when needed, you can ensure that your home remains a pest-free haven. Remember, a proactive approach to pest control is the key to maintaining a comfortable and safe living environment for you and your family. Don't wait for pests to take over; take action today to keep your home pest-free.