Curious about the calorie content of water? Let's debunk the myth and uncover the truth. In this article, we explore the question "How many calories in water?" and shed light on why water is a calorie-free beverage. Discover the essential role of water in hydration, weight management, and overall health. Stay informed and prioritize your total health and fitness by understanding the facts about water and calories.
Understanding Calories
Calories are units of energy that our bodies derive from food and beverages. They are essential for fueling our everyday activities and bodily functions. When we consume more calories than we burn, it can lead to weight gain, while a calorie deficit results in weight loss. It is crucial to maintain a balanced calorie intake for overall health.
The Calorie Content of Water
Contrary to popular belief, water does not contain any calories. It is a calorie-free beverage that provides hydration without contributing to our daily caloric intake. This makes water an excellent choice for quenching thirst and staying hydrated, especially for those watching their calorie intake.
Benefits of Drinking Water
Apart from being calorie-free, drinking water offers a multitude of health benefits. It helps regulate body temperature, lubricates joints, aids digestion, flushes out toxins, and supports various other bodily functions. Staying adequately hydrated is vital for overall well-being.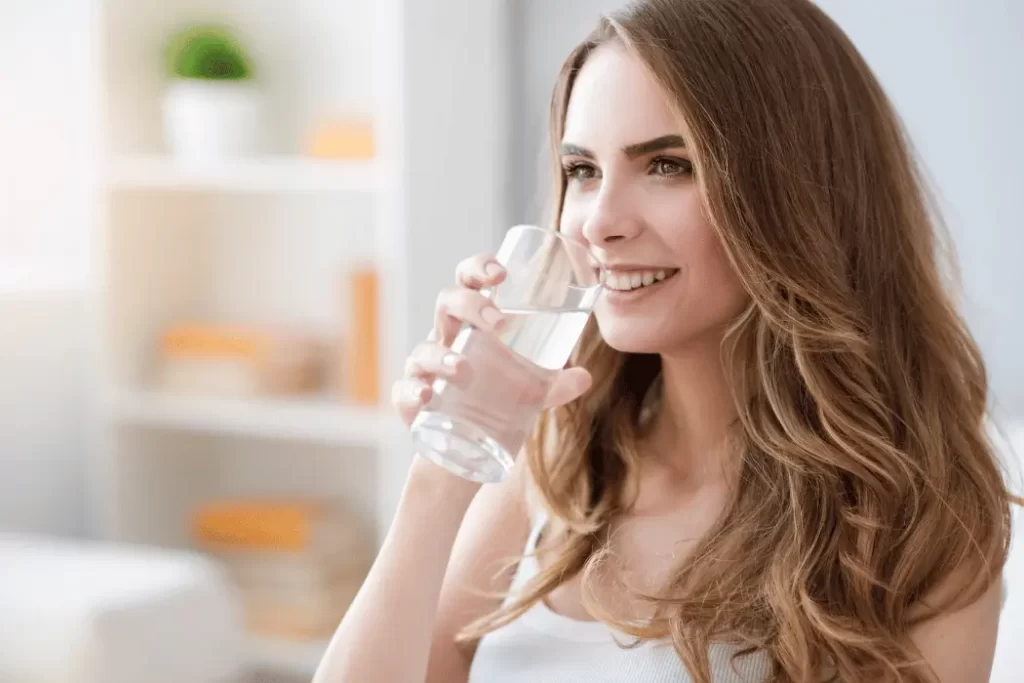 Factors Affecting Calorie Content in Beverages
While water has no calories, the calorie content of other beverages varies significantly. Factors such as sugar, fat, and alcohol content contribute to the caloric value of these drinks. Sodas, fruit juices, and energy drinks often contain high amounts of sugar and can be a significant source of empty calories.
Calorie Comparison: Water vs. Other Drinks
When comparing water to other beverages, the difference in calorie content becomes apparent. Sugary drinks like sodas and fruit juices can contain a significant number of calories per serving. By choosing water over these calorie-dense alternatives, individuals can reduce their overall calorie intake and make healthier choices.
Hydration and Weight Management
Maintaining proper hydration is crucial for weight management. Drinking an adequate amount of water can help control appetite, promote satiety, and support a healthy metabolism. It is important to note that water itself does not directly lead to weight loss but can complement a balanced diet and exercise routine.
Debunking the Myth: Water and Weight Loss
There is a common myth that drinking cold water can lead to weight loss because it burns more calories as the body warms it up. While it is true that the body expends a small amount of energy to raise the temperature of cold water, the effect on weight loss is negligible. Sustainable weight loss is best achieved through a combination of a balanced diet, regular exercise, and overall healthy lifestyle choices.
How to Stay Hydrated
To stay adequately hydrated, it is recommended to drink water throughout the day, especially when feeling thirsty. The amount of water needed varies based on factors such as activity level, climate, and individual differences. Incorporating water-rich foods, such as fruits and vegetables, can also contribute to overall hydration.
Conclusion
In conclusion, after debunking the myth and unraveling the truth about "How Many Calories in Water," it is evident that water is a calorie-free beverage. Despite the common misconception, water does not contain any calories. Understanding this fact is crucial for making informed choices about our diet and overall health. By recognizing that water has zero calories, individuals can confidently incorporate it into their daily hydration routine without worrying about its impact on their caloric intake. So, when it comes to "How Many Calories in Water," the answer is clear: none. Stay hydrated and enjoy the benefits of this calorie-free elixir.