Curd, also known as yogurt, is a popular dairy product consumed worldwide. It is made by fermenting milk with specific strains of bacteria, which transform the lactose in milk into lactic acid. Curd has been a staple in various cuisines for centuries and is valued for its taste, versatility, and potential health benefits. Discover the nutritional value and health benefits of curd while effectively counting curd calories for total health and fitness management In this article, we will explore the nutritional value of curd, its health benefits, and its impact on calorie intake.
Understanding Curd
Curd is a dairy product that undergoes fermentation, converting lactose into lactic acid. This process gives curd its distinct texture and tangy flavor. It is rich in essential nutrients, including protein, calcium, vitamins, and minerals, making it a valuable addition to a balanced diet.
Nutritional Value of Curd
Curd offers a range of essential nutrients that contribute to overall health and well-being. It is a good source of protein, calcium, vitamin B12, riboflavin (vitamin B2), phosphorus, and potassium. These nutrients play vital roles in various bodily functions, such as muscle growth, bone health, and energy production.
Health Benefits of Curd
High in Protein
Curd is an excellent source of protein, which is essential for muscle repair, growth, and maintenance. Adequate protein intake is crucial for individuals engaged in physical activity, as it helps support muscle recovery and development.
Probiotic Properties
One of the key benefits of curd is its probiotic properties. It contains beneficial bacteria known as probiotics, which support a healthy gut microbiome. Probiotics contribute to digestive health, improve nutrient absorption, boost the immune system, and may even have positive effects on mental health.
Bone Health
Curd is a rich source of calcium, which is vital for maintaining strong and healthy bones. Adequate calcium intake, along with vitamin D, is essential for proper bone formation and can help reduce the risk of osteoporosis and fractures.
Digestive Health
The probiotics present in curd promote a healthy digestive system by improving gut health and aiding in the digestion and absorption of nutrients. Consuming curd regularly can help alleviate digestive issues such as bloating, constipation, and irritable bowel syndrome (IBS).
Weight Management
Incorporating curd into a balanced diet can be beneficial for weight management. The high protein content in curd helps increase satiety, making you feel fuller for longer. It can also aid in maintaining muscle mass during weight loss and support a healthy metabolism.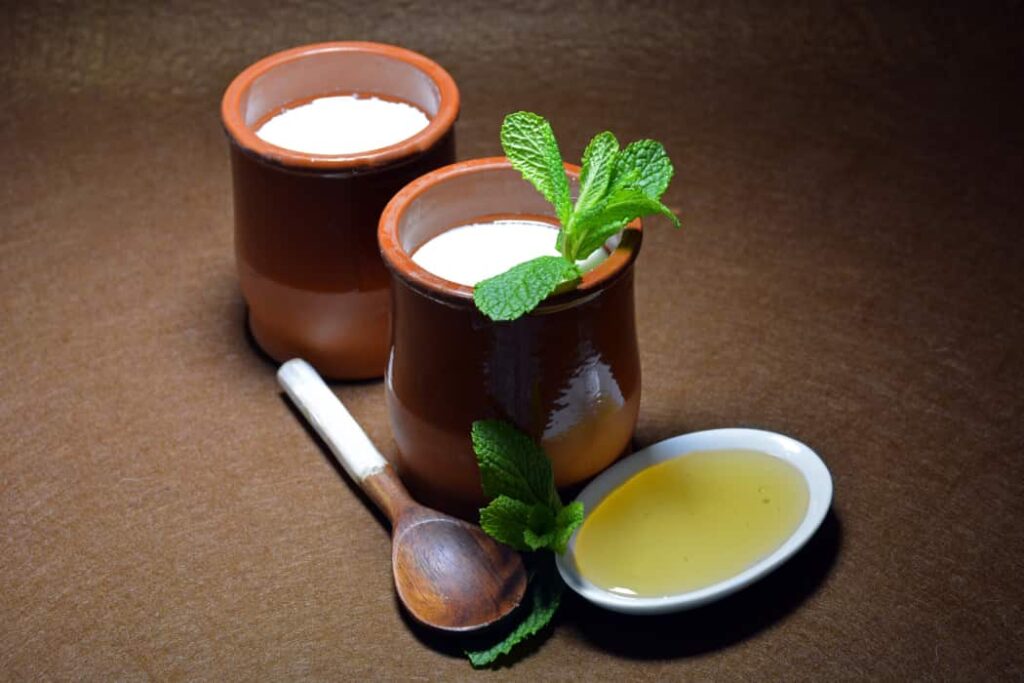 Curd Calories
When counting calories, it's important to consider portion sizes. The calorie content of curd can vary depending on factors such as the type of milk used and any additional ingredients or sweeteners. On average, one cup (245 grams) of plain, whole milk curd contains approximately 150-160 calories.
Incorporating Curd into Your Diet
There are numerous ways to include curd in your diet. It can be enjoyed plain, mixed with fruits or nuts, used as a topping for dishes, or incorporated into recipes such as smoothies, dips, and salad dressings. Opt for low-fat or Greek yogurt if you're watching your calorie intake, and be mindful of added sugars in flavored varieties.
Conclusion
Curd is a nutritious dairy product that offers various health benefits. It is a good source of protein, calcium, and probiotics, making it beneficial for muscle growth, bone health, digestive wellness, and weight management. However, when considering curd in your diet, it's important to be mindful of portion sizes and choose varieties with minimal added sugars. By incorporating curd into your meals and snacks, you can enjoy its nutritional benefits while adding a delicious and versatile component to your diet.When tracking your daily caloric intake, don't forget to consider curd calories, as it can be a significant factor in your overall diet.
FAQs About Curd Calories
Q1: Is curd suitable for individuals with lactose intolerance?
Answer: Curd is often well-tolerated by individuals with lactose intolerance. The fermentation process reduces the lactose content, making it easier to digest. However, individual tolerance may vary, so it's best to test it in small quantities.
Q2: Can curd be consumed during pregnancy?
Answer: Yes, curd is generally considered safe and beneficial during pregnancy. It provides essential nutrients like protein and calcium, which support maternal and fetal health. However, it's always advisable to consult with your healthcare provider for personalized advice.
Q3: Can curd help with gut health?
Answer: Yes, curd contains probiotics that can contribute to a healthy gut microbiome. These beneficial bacteria support digestion, nutrient absorption, and overall gut health.
Q4: Is curd a suitable option for vegetarians?
Answer: Yes, curd is a vegetarian-friendly dairy product that can be included in vegetarian diets. It provides a good source of protein and calcium.
Q5: Can curd be included in a weight loss diet?
Answer: Yes, curd can be beneficial for weight management due to its high protein content, which helps increase satiety. Opt for low-fat or Greek yogurt and incorporate it into a balanced diet for best results.