Water damage can be a homeowner's worst nightmare. Whether it's a burst pipe, a leaky roof, or a flood, dealing with the aftermath of water damage can be stressful, costly, and time-consuming. In this comprehensive guide, we will walk you through the essential steps to take if your home has water damage. Our goal is to provide you with the best possible advice to help you address the situation effectively and efficiently.
Assess the Extent of the Damage
The first step in dealing with water damage is to assess the extent of the problem. Before you can take any corrective action, you need to know how severe the damage is. Start by identifying the source of the water intrusion. Is it a minor leak or a major flood? Understanding the root cause will help you determine the appropriate course of action.
Experiencing water damage in Seattle, WA? Trust Robinson Restoration for expert water damage restoration services. Visit Website for immediate assistance and reliable solutions.
Ensure Your Safety
Safety should be your top priority when dealing with water damage. If the water is coming from a contaminated source, such as a sewage backup, it's crucial to avoid contact with the water. Even clean water can pose risks, as it can lead to slippery surfaces and electrical hazards. If it's safe to do so, turn off the power supply to the affected area to prevent electrical accidents.
Stop the Water Source
Once you've assessed the situation and ensured your safety, the next step is to stop the water source. If the damage is caused by a burst pipe, shut off the main water supply to your home. In the case of a leaky roof, tarping or covering the affected area can help prevent further water intrusion. The key is to minimize the damage by halting the source of the water.
Document the Damage
Before you start cleaning or making repairs, it's essential to document the damage. Take photographs and videos of the affected areas. This documentation will be invaluable when dealing with insurance claims or if you decide to hire professional help. Detailed records can help support your case and ensure you receive fair compensation.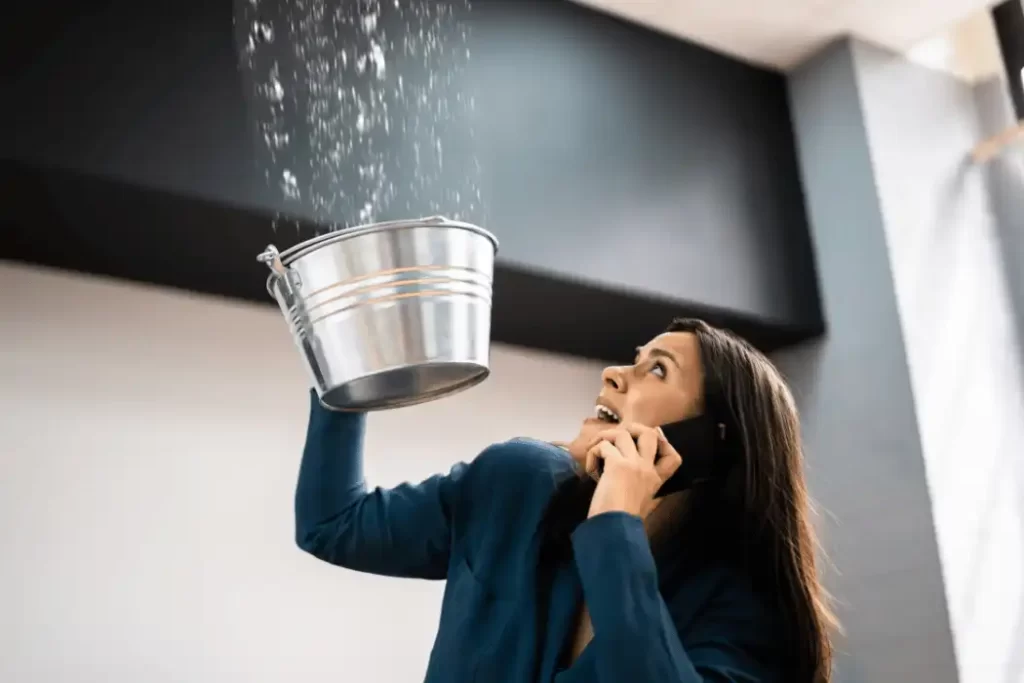 Remove Standing Water
Standing water can lead to further damage and health hazards. Use a wet/dry vacuum or a pump to remove as much water as possible. Towels and buckets can also be useful in smaller areas. The sooner you eliminate standing water, the less structural and property damage you'll likely face.
Dry and Dehumidify
After removing standing water, the next step is to dry and dehumidify the affected areas. This is a critical process to prevent mold growth, which can occur within 24 to 48 hours in a moist environment. Use dehumidifiers and fans to expedite the drying process, and open windows and doors to improve ventilation.
Salvage and Remove Damaged Items
In some cases, water damage may have affected your belongings. Salvage what you can and remove damaged items. This may include furniture, carpets, and personal belongings. Separating salvageable items from the damaged ones will make it easier to assess the full extent of your losses.
Sanitize and Disinfect
Water damage often brings contaminants into your home. To ensure a safe and healthy environment, thoroughly clean, sanitize, and disinfect the affected areas. Use appropriate cleaning agents and disinfectants to eliminate potential health risks.
Assess Structural Damage
Structural damage is a common consequence of water intrusion. Inspect your walls, ceilings, and floors for any signs of structural issues. If you suspect structural damage, it's essential to consult with a professional contractor to assess the extent of the damage and make necessary repairs.
Contact Your Insurance Company
If you have homeowner's insurance, contact your insurance company to report the water damage. Provide them with the documentation you gathered earlier, including photographs and videos. Your insurance provider will guide you through the claims process and help you determine the coverage you're entitled to.
Consider Professional Help
Depending on the severity of the water damage, you may need professional assistance. Water damage restoration companies have the expertise, equipment, and experience to handle extensive water damage situations. They can mitigate the damage, restore your property, and ensure a safe living environment. Fast Affordable Restoration specializes in comprehensive services, including water damage restoration san diego, ensuring swift and effective solutions to mitigate the impact of unforeseen disasters.
Prevent Future Water Damage
Once the immediate issues are resolved, take steps to prevent future water damage. This may include regular maintenance of your home's plumbing and roof, installing sump pumps, and improving drainage around your property. Being proactive in preventing water damage can save you from future headaches.
Conclusion
Water damage can be a daunting challenge for any homeowner. However, by following these steps, you can effectively address the issue, minimize the damage, and ensure a safe and healthy living environment for you and your family. Remember that quick action is essential when dealing with water damage, and seeking professional help when needed is a wise decision.