When it comes to physical well-being, there are various activities and practices that can contribute to a healthier lifestyle. Two popular methods often mentioned are yoga and exercise. While both yoga and exercise promote physical fitness, they differ in terms of their approach, goals, and overall benefits. Are you curious about the difference between yoga and exercise? Discover the contrasting approaches and benefits of these two practices for a well-rounded fitness routine. A Yoga and Exercise plays a crucial role in achieving total health and fitness, as it helps you choose the right path for your well-being. In this article, we will explore the distinctions between yoga and exercise, highlighting their unique characteristics and how they can impact your well-being.
1. The Essence of Yoga
Yoga is a holistic practice that originated in ancient India and has been passed down through generations. It encompasses physical postures (asanas), breathing techniques (pranayama), meditation, and philosophical teachings. The primary focus of yoga is to create a harmonious connection between the mind, body, and spirit.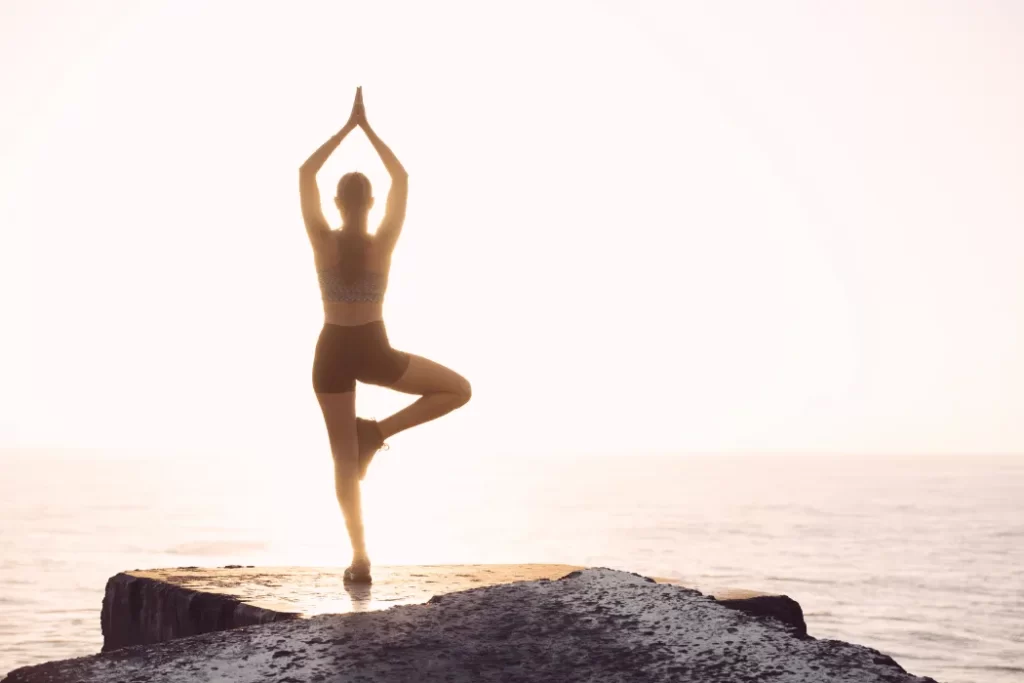 2. Understanding Exercise
Exercise, on the other hand, refers to physical activity performed to improve or maintain physical fitness. It can include activities such as cardio workouts, strength training, sports, and more. Exercise primarily emphasizes physical exertion and is often associated with achieving specific fitness goals, such as weight loss, muscle gain, or cardiovascular endurance.
3. Approach and Techniques
Yoga and exercise differ significantly in their approach and techniques. Yoga employs a mindful and inward approach, where practitioners perform various postures and breathing exercises to enhance flexibility, balance, and inner awareness. It focuses on the alignment of the body, controlled breathing, and the cultivation of mindfulness.
Exercise, on the other hand, typically involves repetitive movements and physical exertion to improve strength, endurance, and cardiovascular health. It often includes activities like running, weightlifting, cycling, or participating in sports. The emphasis in exercise is on pushing physical limits, challenging the body, and achieving measurable results.
4. Benefits of Yoga
Yoga offers a wide range of benefits that extend beyond physical fitness. Regular yoga practice can improve flexibility, posture, and joint health. It also enhances muscular strength and tone while promoting relaxation and reducing stress. Additionally, yoga can help improve breathing patterns, boost circulation, and support a healthy immune system. The mindfulness aspect of yoga cultivates mental clarity, emotional well-being, and overall self-awareness.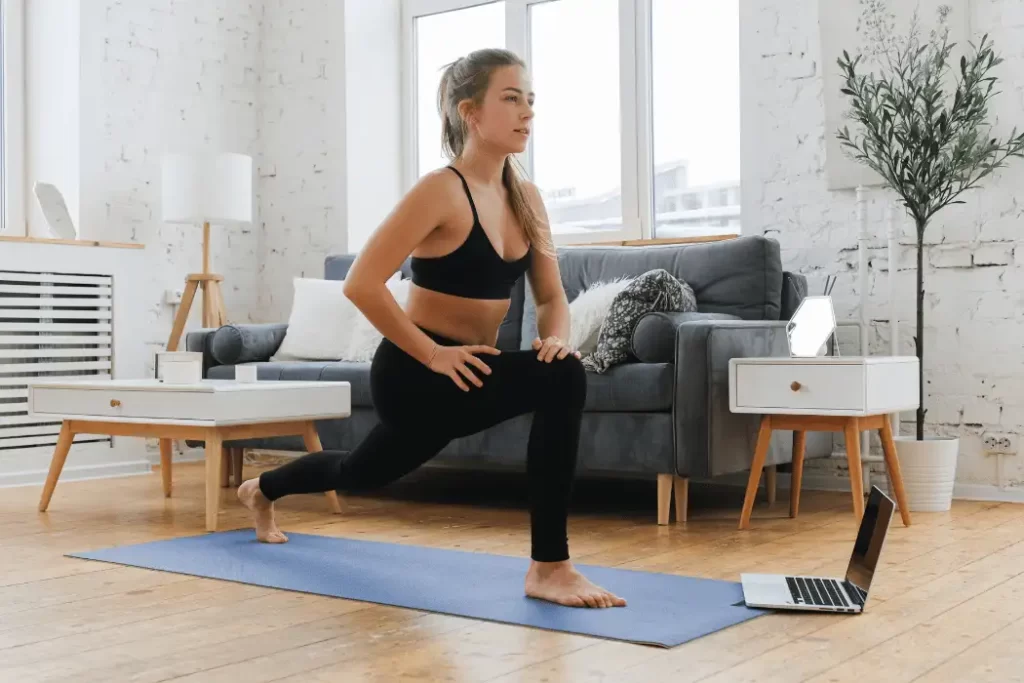 5. Benefits of Exercise
Exercise, too, offers numerous advantages for the body and mind. Engaging in regular exercise can help control weight, increase bone density, and improve cardiovascular health. It boosts energy levels, enhances mood, and promotes better sleep patterns. Exercise is also known to reduce the risk of chronic diseases such as heart disease, diabetes, and certain types of cancer. Furthermore, it can enhance cognitive function, memory, and overall mental well-being.
6. Choosing the Right Practice for You
The choice between yoga and exercise ultimately depends on your personal preferences, goals, and physical condition. If you seek a holistic approach that combines physical, mental, and spiritual aspects, yoga may be the ideal choice. On the other hand, if your focus is primarily on physical fitness, achieving specific goals, or participating in competitive sports, exercise may be more suitable.
It's worth noting that yoga and exercise are not mutually exclusive. Many individuals incorporate both practices into their routines, finding a balance that suits their needs. For example, one may engage in yoga for relaxation, flexibility, and inner harmony, while also incorporating exercise for cardiovascular fitness and strength training.
Conclusion
In conclusion, understanding the difference between yoga and exercise is crucial for individuals seeking to engage in physical activity that aligns with their specific goals and preferences. Throughout this exploration, we have delved into the distinctive characteristics of yoga and exercise, highlighting their unique approaches and benefits. While exercise typically focuses on physical fitness, strength, and cardiovascular health, yoga encompasses not only physical postures but also breathing techniques, mindfulness, and spiritual elements. Yoga offers a holistic approach that promotes mental well-being, flexibility, balance, and stress reduction. Conversely, exercise encompasses a wide range of activities aimed at improving overall fitness levels. Recognizing the difference between yoga and exercise allows individuals to make informed choices based on their desired outcomes and personal preferences. So, whether you are looking to enhance your physical strength, cultivate inner calmness, or both, understanding the difference between yoga and exercise enables you to select the practice that best suits your needs and supports your overall well-being.