Mother-daughter relationships are often thought of as being one of the most sacred and special connections that exist in the world. However, the reality is that not all mother-daughter relationships are healthy or positive. In fact, some of these relationships can be downright toxic and damaging to both parties involved. In this blog post, we will delve into the truth about toxic mother-daughter relationships and explore the many ways in which they can impact our lives.
Being in a toxic mother-daughter relationship can take a significant toll on a person's mental and emotional well-being. It can lead to feelings of anxiety, depression, and low self-esteem, and can even have an impact on physical health. Furthermore, toxic mother-daughter relationships can make it difficult for the daughter to form healthy relationships with others throughout her life, as the pain and trauma from the relationship can continue to haunt her well into her adulthood.
Read more total health and fitness tips here.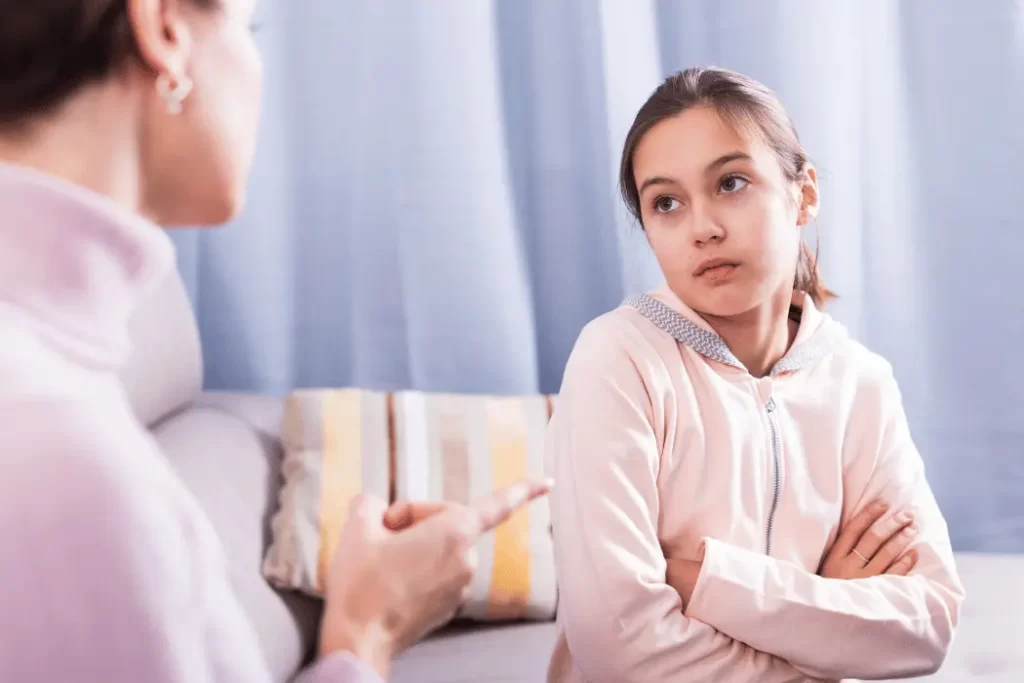 1. Definition of toxic mother-daughter relationships
Toxic mother-daughter relationships refer to relationships characterized by negative patterns of interaction that are harmful to both the mother and the daughter. Such relationships often involve a mother who is excessively controlling, manipulative, or critical, which can lead to the daughter feeling emotionally and psychologically trapped or suffocated. The root causes of these toxic relationships may vary, including unresolved childhood issues, personality conflicts, or differing expectations and values. The negative effects of these relationships can be long-lasting and can impact a daughter's self-esteem, sense of self-worth, and emotional wellbeing. As such, recognizing the signs and dynamics of toxic mother-daughter relationships is crucial in breaking the cycle and promoting healthier and more positive familial interactions.
2. Common patterns and behaviors in toxic relationships
When dealing with toxic mother-daughter relationships, it is important to recognize common patterns and behaviors that can indicate the presence of toxicity. These patterns and behaviors can manifest in many ways, including emotional abuse, manipulation, and gaslighting. One common behavior in toxic relationships is a perceived power imbalance, where one person holds more control over the relationship than the other. This often results in the less powerful person feeling helpless or powerless in the relationship. Another common pattern is verbal abuse, which can include insults, put-downs, and belittling comments. Gaslighting, in which one person manipulates the other into questioning their own reality, is also a common tactic used in toxic mother-daughter relationships. By recognizing these patterns and behaviors, individuals can begin to take steps towards creating healthier relationships and addressing the toxicity in their current relationships.
3. Effects of toxic relationships on daughters
The toxic mother-daughter relationship is a complex and often painful dynamic that can have far-reaching effects on the lives of those involved. While there are many different factors that may contribute to the development and perpetuation of such relationships, one area of particular concern is the impact that they can have on daughters. Studies have shown that daughters who experience toxic relationships with their mothers may face a range of negative outcomes including decreased self-esteem, increased risk of depression and anxiety, and difficulties forming healthy relationships with others. In this document, we will take a closer look at the effects of toxic relationships on daughters, drawing from current research to provide a more comprehensive understanding of this important issue.
4. Coping strategies for daughters in Toxic Mother relationships
The truth about toxic mother-daughter relationships is that they can be harmful to a daughter's emotional, mental, and physical well-being. For daughters who find themselves in a toxic relationship with their mother, coping strategies can be helpful in navigating the difficult and complex dynamics of such a relationship. There are several coping strategies that daughters can employ to maintain their sense of self-worth and well-being. This includes setting boundaries, building a support system, seeking professional help, and practicing self-care. These strategies can help daughters navigate the toxic dynamics of their relationship with their mother, while also taking care of their own emotional and mental health. By implementing these coping strategies, daughters can start to heal and break the cycle of toxic patterns in their relationship with their mother.
5. Seeking professional help and resources for healing and recovery
Seeking professional help and resources can play an essential role in healing and recovery for those who have experienced toxic mother-daughter relationships. This can include seeking out licensed therapists, support groups, and online resources to work through past trauma and gain helpful coping mechanisms. Therapists with experience in family dynamics and trauma-informed care can provide a safe and supportive space to work through difficult emotions and experiences. Support groups, whether in-person or virtual, can provide a community of individuals who can empathize and understand these complex relationships. Additionally, online resources can offer educational materials, skill-building exercises, and inspiration for those who are beginning their journey to healing and recovery. Investing in professional help and resources can be a critical component of moving forward and building a healthy and fulfilling life.
Toxic mother-daughter relationships are complex and can be very difficult to manage. It is important for both parties to recognize the issues that exist in their relationship, and work to address them through open and honest communication, setting healthy boundaries, and seeking professional help if necessary. Remember, it's never too late to work on improving a toxic relationship, and taking steps towards healing can lead to a healthier and happier future for both mothers and daughters.