Pregnancy is an exciting time for any woman, but it can be overwhelming, especially for first-time mothers. With so many products and advice out there, it's challenging to figure out what pregnancy must haves you really need. Whether you are trying to create a registry for your baby shower or simply preparing for your upcoming bundle of joy, we are here to help. In this blog post, we will highlight essential and practical pregnancy must-haves, every new mom needs.
From maternity bras to prenatal vitamins, the pregnancy journey is unique for every woman. We have researched and compiled a variety of products that cater to the different stages of pregnancy. These pregnancy must-haves will help you feel comfortable, alleviate some of the aches and pains, and make your pregnancy journey all the more enjoyable. As every mother knows, pregnancy can be unpredictable, and having a handy kit will prepare you for those unexpected circumstances. 
Read more total health and fitness tips here.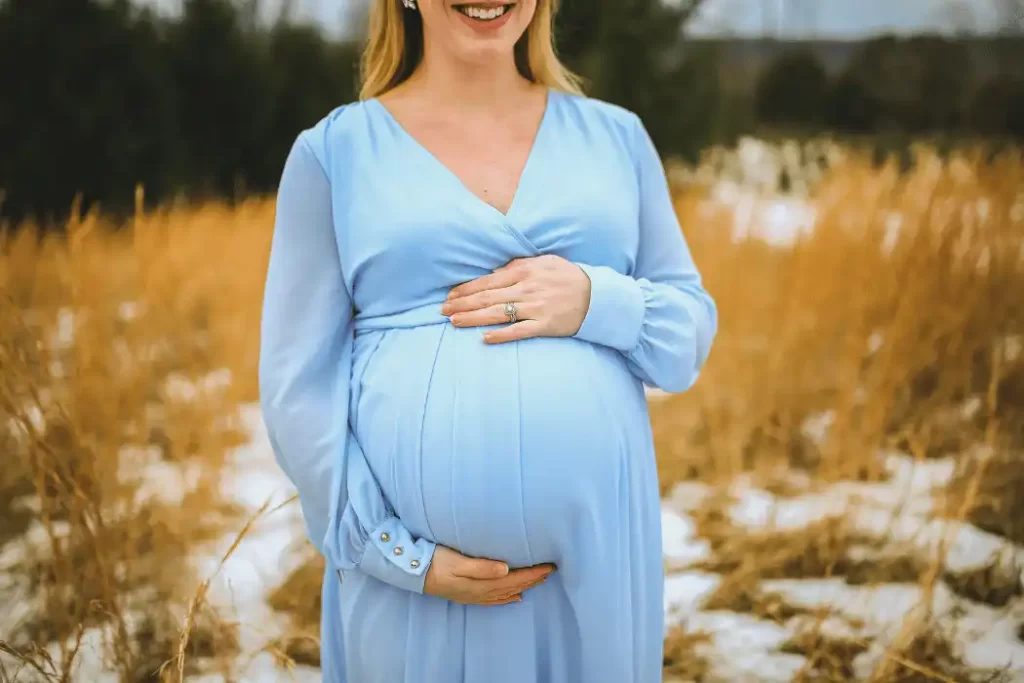 1. Maternity clothes that provide comfort and support
During pregnancy, your body goes through numerous changes, and it is essential to find comfortable clothing that adapts to and supports these changes. Maternity clothes that provide both comfort and support are an essential must-have for every new mom. These clothes should be crafted from high-quality fabrics and designed to accommodate your growing bump, support your back, breasts, and hips while still looking fashionable. Clothes that make you feel comfortable and confident can positively impact your energy levels and mental well-being during one of the most critical phases of your life. When looking for maternity clothes, invest in items designed to promote breathability, ease of movement, and functionality. With a well-crafted maternity wardrobe, you can feel comfortable and confident throughout your journey to motherhood. Know more about how to prepare for pregnancy.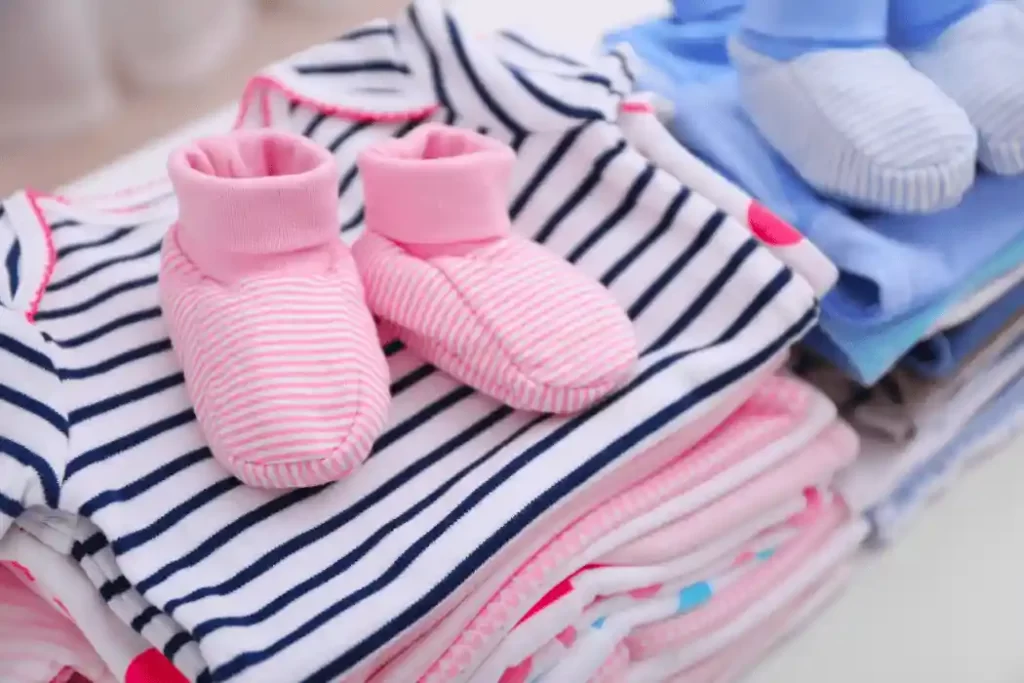 2. Prenatal vitamins and supplements recommended by your doctor
Prenatal vitamins and supplements are a crucial component of a healthy pregnancy. These vitamins and minerals are specifically formulated to support the health of both mother and baby, and supplement any nutrients that may be lacking in the mother's diet. However, it is important to note that not all supplements are safe for pregnancy, and it is vital to consult with your doctor before taking any new supplements. Your doctor may recommend specific prenatal vitamins that contain folic acid, iron, calcium, and other essential nutrients to support healthy fetal development. Taking these supplements as recommended by your doctor can help ensure a healthy pregnancy and reduce the risk of birth defects and other complications.
3. A pregnancy journal to document your journey and milestones
A pregnancy journal is one of the best ways to document and cherish your journey towards motherhood. It's a beautiful keepsake that you can look back on after your pregnancy is over and a valuable source of information for when you become a mom. It's an excellent tool for keeping track of your milestones, appointments, and experiences throughout your pregnancy. With a pregnancy journal, you can capture all the little moments, like your baby's first kick or your first ultrasound, alongside your thoughts and feelings about your journey. It's a great way to relieve stress, keep track of your health, and bond with your growing baby. With so many benefits, a pregnancy journal is a vital must-have for every new mom embarking on this exciting journey.
4. A reliable pregnancy pillow for better sleep and support
Pregnancy is a magical time, but it can also be challenging, especially when it comes to getting a good night's sleep. As important as sleep is during pregnancy, it can be difficult to achieve due to the physical changes that a woman's body goes through. That's why investing in a reliable pregnancy pillow is a top priority for any expecting mother. A good pregnancy pillow provides much-needed support for the belly, back, and hips, reducing spinal pressure and promoting proper alignment. It can also help alleviate pregnancy-related discomforts such as heartburn, leg cramps, and swollen feet. With so many options available in the market, it's important to choose a pillow that suits your needs and preferences, such as the size, shape, and material. With a comfortable and supportive pregnancy pillow, expectant mothers can get the rest they need to feel refreshed and energized for the exciting journey ahead.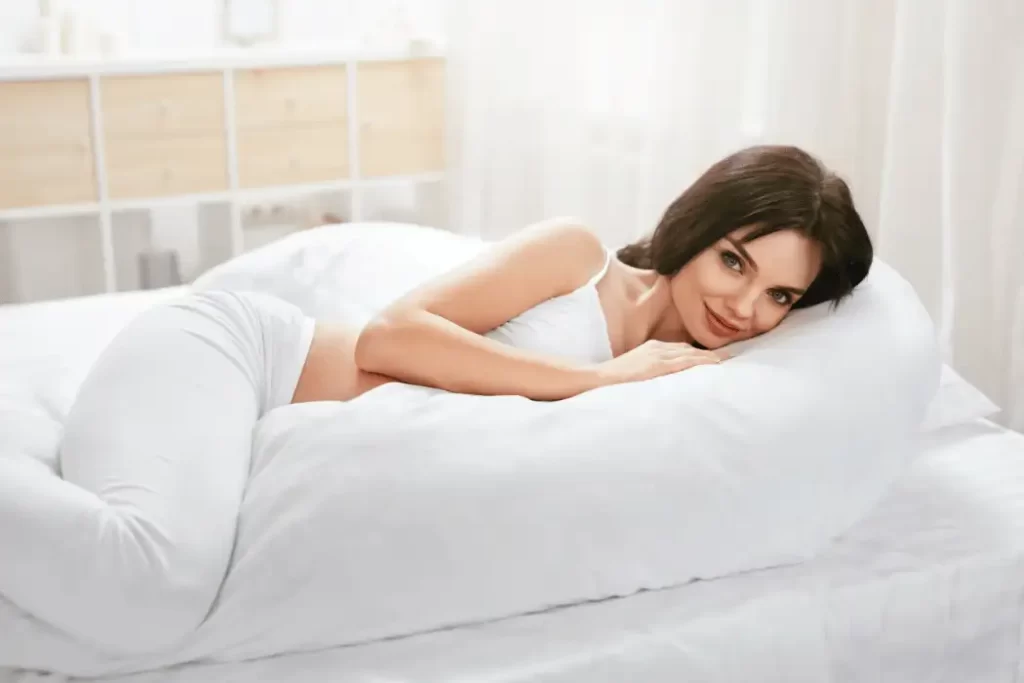 5. A baby monitor to keep an eye on your little one after birth
One of the top pregnancy must-haves for new moms is a baby monitor to keep an eye on your little one after birth. Baby monitors have come a long way in recent years, and there is now a range of options available, from basic audio monitors to more advanced video and movement monitors. With a baby monitor, you can rest easy knowing that you can keep tabs on your little one while they sleep, without needing to be right by their side all the time. Many baby monitors also come with features such as night vision, temperature sensors, and two-way communication, giving parents added peace of mind and convenience. Overall, a baby monitor is an essential tool for any new mom, providing safety, security, and reassurance during the first few months of your baby's life.
Conclusion
While every pregnancy is unique, and every new mom's experience is different, having a few essential items on hand can make the process more comfortable, enjoyable, and organized. From prenatal vitamins and supportive bras to body pillows and baby monitors, these pregnancy must-haves can go a long way in making the journey as smooth as possible. Remember, creating a welcoming and nurturing environment for yourself and your baby can have a positive impact on your mental and physical health, so invest in the items that will make the biggest difference for you.