Welcome to a stimulating journey through the aromatic world of coffee beans and their astounding health benefits. While you might think of coffee as a morning pick-me-up, it's so much more than that. In this article, we delve into the scientific revelations that highlight coffee beans as more than just a beverage. Delving into the potential advantages offered by coffee beans reveals a myriad of ways they can contribute to total health and fitness. From boosting mental alertness to being a source of antioxidants, coffee beans have more to offer than meets the eye.
Unveiling the Java Bean Magic
1. The Aroma of Wellness
Starting our journey with the sense of smell – the aroma of freshly brewed coffee is more than inviting; it can also have mood-lifting effects. The scent of coffee alone can alleviate stress and anxiety, creating a positive atmosphere around you.
2. Cognitive Enhancement
The caffeine content in coffee is known to enhance cognitive function, improving memory, concentration, and overall mental alertness. This is why coffee is the go-to companion during late-night study sessions.
3. Aiding Weight Management
Coffee can aid in weight management due to its thermogenic properties. It boosts metabolism and assists in burning calories, making it a potential ally for those aiming to shed some pounds.
4. Antioxidant Powerhouse
Coffee beans are loaded with antioxidants, such as chlorogenic acid, which help combat free radicals in the body. Antioxidants play a crucial role in preventing cellular damage and reducing the risk of chronic diseases.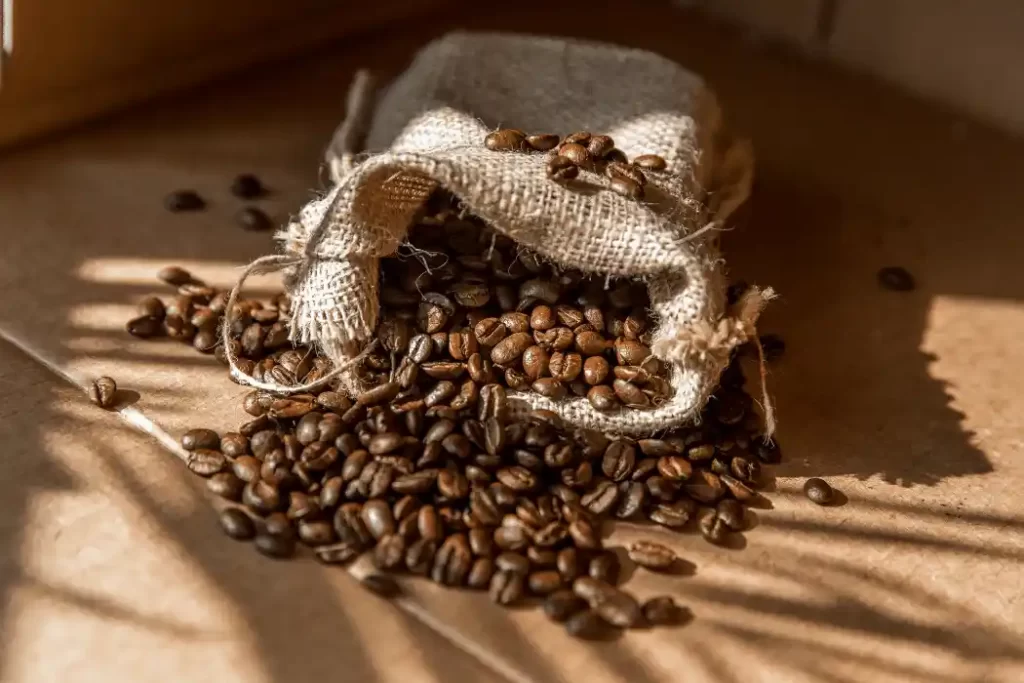 A Deeper Brew: Coffee and Health
1. Heart Health and Reduced Stroke Risk
Regular coffee consumption has been linked to a decreased risk of heart disease and stroke. The antioxidants in coffee help improve blood vessel function, regulate blood pressure, and lower cholesterol levels.
2. Diabetes Defense
Coffee's impact on type 2 diabetes is fascinating. Studies suggest that coffee drinkers are less likely to develop this condition, thanks to the compounds that enhance insulin sensitivity.
3. Liver Love
The liver benefits from coffee consumption too. Coffee has been associated with a lower risk of liver diseases, including cirrhosis and liver cancer. It also aids in the reduction of abnormal liver enzyme levels.
4. Mood Enhancement
Beyond the physical realm, coffee can positively affect mental health. It has been linked to a reduced risk of depression and a lower likelihood of suicide. Caffeine acts as a natural mood lifter, promoting feelings of happiness and well-being.
Savoring Coffee's Delights
1. Exploring Different Bean Varieties
The world of coffee beans is vast, with various types like Arabica, Robusta, and more. Each variety boasts its unique flavor profile and health benefits, allowing coffee enthusiasts to indulge their taste buds while reaping the rewards.
2. Optimal Brewing Techniques
To maximize the health benefits of coffee, brewing techniques matter. Whether you prefer the French press, pour-over, or espresso machine, each method affects the coffee's nutrient concentration and flavor.
3. Moderation is Key
While coffee has an array of health benefits, moderation is crucial. Too much caffeine can lead to jitteriness, insomnia, and increased heart rate. Balance is key to enjoying the perks without the downsides.
Conclusion
The enchanting world of coffee beans goes far beyond its rich flavors and invigorating aromas. With a deeper dive, we've uncovered a treasure trove of health benefits that make each sip all the more rewarding. From sharpening mental acuity to fortifying heart health, coffee's remarkable attributes paint a picture of wellness with every cup. So as you embark on your journey to savor the delights of coffee, remember that you're not only indulging in a beloved beverage but also nurturing your well-being one aromatic sip at a time.
FAQs
Q1: Is decaffeinated coffee as beneficial as regular coffee?
A: Yes, decaffeinated coffee retains many of the health benefits of regular coffee, such as antioxidants. However, its impact on mental alertness might be less pronounced due to the reduced caffeine content.
Q2: Can pregnant individuals safely consume coffee?
A: While moderate coffee consumption is generally considered safe during pregnancy, it's advisable to limit caffeine intake to around 200 mg per day to prevent potential complications.
Q3: Does coffee consumption lead to dehydration?
A: Contrary to popular belief, moderate coffee consumption doesn't cause dehydration. The hydrating effects of the liquid in coffee outweigh the mild diuretic effects of caffeine.
Q4: How can I make my coffee healthier?
A: Opt for natural sweeteners like honey or cinnamon instead of refined sugar. Adding a dash of cinnamon or a sprinkle of cocoa can enhance both flavor and health benefits.