When it comes to active parenting, you may already consider yourself to be rather active. You're undoubtedly involved in a variety of extracurricular activities, and you know you have to prepare dinner, wash laundry, and keep your child's head above water. These are all highly active activities that you engage in, but active parenting entails much more.
Active parenting is a parenting strategy based on psychological principles that encourages positive relationships between a parent and their child. It is founded on the Adlerian Parenting Theory, which defines mutual respect among family members within an authoritatively controlled family. The programme teaches parents how to support their children, enhance their self-esteem, and build a relationship with their children based on active listening, effective communication, and problem resolution. It also teaches parents how to eliminate reckless and inappropriate actions by using natural and logical consequences, as well as other positive disciplinary techniques.
The majority of parents aspire to be good parents because they understand how active parenting has a positive impact on children. The most important motivation for parents wanting to be excellent parents is to help their children grow into individuals who can make great contributions to society in the future.
For total health and fitness related tips go through site.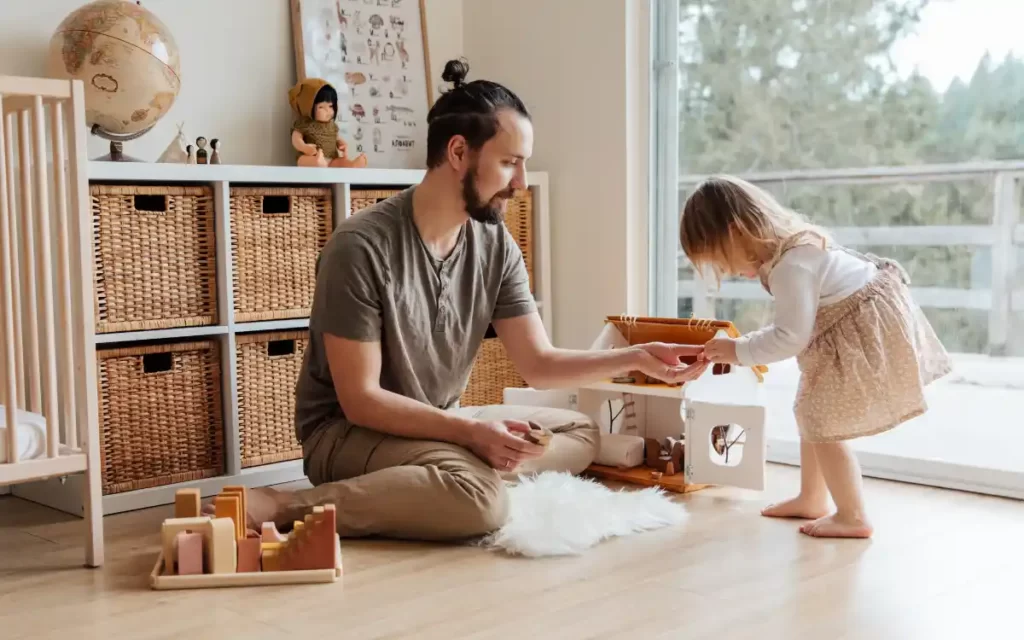 Active parenting can take numerous shapes and involve a variety of techniques. Parents must also understand that education is not just for children. Finding ways to promote relationships, on the other hand, is a two-way effort. Your children learn from you, just as you need to improve your parenting skills by taking parenting classes or getting counselling from a social worker or counsellor.
Active parenting workshops teach you how to encourage dialogue with your children in order to help them identify and develop their strengths while also instilling a genuine sense of responsibility in them. You'll discover disciplining techniques in active parenting workshops that will help you eliminate sibling rivalries and power conflicts in your kids. Active parenting's ultimate goal is to develop responsible, cooperative children who have strong self-esteem and feel good about themselves.
Showing genuine interest in your child's activities at home and at school is another way to demonstrate active parenting. Attending school PTO meetings, when parents learn about their child's activities, performance, and behaviour in school, could be one way to accomplish this. It's also a great place to talk to teachers and ask questions about your child. You can reassure your child that he or she is valuable to you and cherished by taking an interest in their lives.
Similarly, family vacations provide excellent opportunity for you and your child to bond and learn. You can take your youngster to a museum or a national park, where there is plenty to learn about together. Your kids will value the time you spend with them, and it will also help you create relationships in a fun and informative way. However, both parents and children should make decisions about where to go and what to do before going on a trip.
Children may engage in actions that you find objectionable. While talking to friends and family members can be beneficial, the ideal person to consult and who can answer your questions is your child's pediatrician. Before your next visit, make a list of all your questions so you don't forget them. Your child's pediatrician will be happy to talk to you about any concerns you have about your child.
It takes a lot of energy to be a parent, but active parenting picks up where your daily responsibilities end off. Instilling principles and morals in your child as they grow up is an important part of active parenting. An engaged parent is actively involved in their children's learning of life skills and survival techniques.
For positive parenting concentrate on:
Courage– Many parents may not think about courage on a regular basis. Children with bravery will persevere in their efforts to succeed, even if they fail. Children are inspired to keep trying because they have courage. This is a crucial aspect of every child's personality.
Responsibility– Self-esteem and accountability are frequently linked. Responsibility is crucial, and parents who lead by example can help their children develop responsibility. Active parents will make sure that their children understand what they are responsible for and what will happen if they fail to fulfil those obligations.
 Cooperation– Collaboration is also crucial. Cooperating children and adults will grow up to be children and adults who can work in groups. In today's environment, teamwork is critical, and it is a desirable trait among employers. You may assure that your children will be able to cooperate and work well with others later in life if you begin an active parenting programme early.
An active parent's most crucial trait is that they are present to parent their children. In addition to the challenge of parenting, life throws a range of other problems at parents. The quantity of time you spend with your children may not always be what you would like, but if you can make the most of your time with them, you will find that an active parenting style pays off in the long run.