When it comes to dental health, preserving natural teeth is always the preferred approach. However, there are instances when tooth extraction becomes necessary for maintaining overall oral well-being. Professional tooth extraction is a crucial dental procedure that involves the removal of a tooth from its socket in the jawbone. Professional tooth extraction is crucial for maintaining total health and fitness, ensuring proper oral care and overall well-being. This article delves into the various reasons why professional tooth extraction is important and how it contributes to oral health.
Understanding Tooth Extraction
Tooth extraction is a dental procedure that involves the complete removal of a tooth from its socket in the bone. While the thought of tooth extraction can be intimidating, advancements in dental technology and techniques have made the process more comfortable and efficient than ever before. The procedure is typically carried out by a skilled dentist or oral surgeon who ensures patient comfort and safety throughout the process.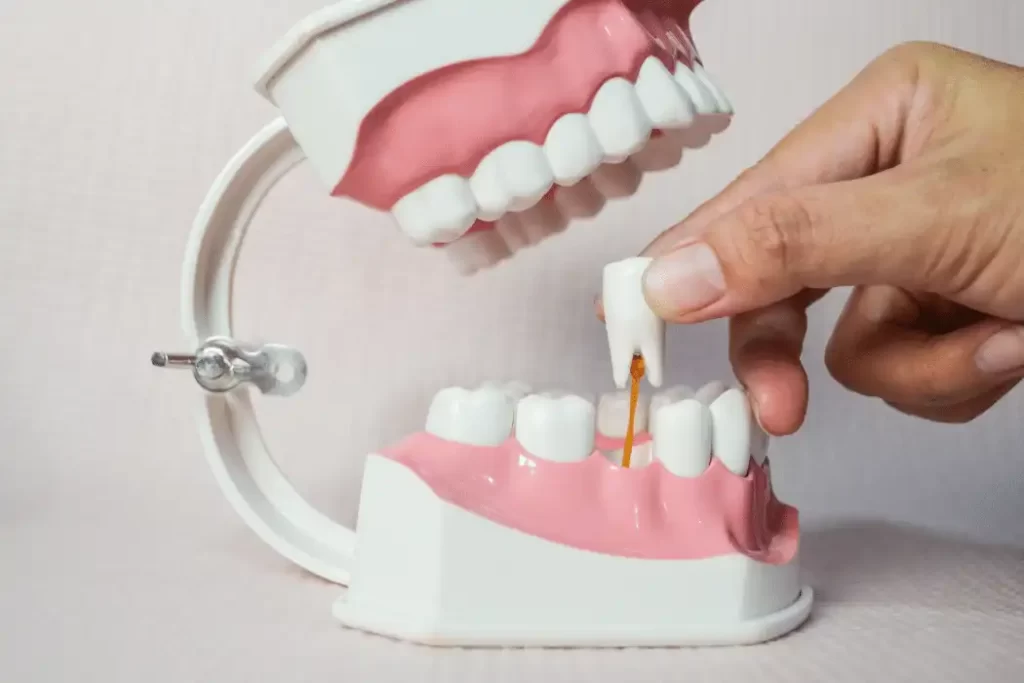 Reasons for Tooth Extraction
1. Severe Tooth Decay
When tooth decay progresses to an advanced stage, it can severely compromise the tooth's structure. In cases where the decay has extended to the tooth's pulp or nerve, a root canal treatment may be attempted to save the tooth. However, if the damage is extensive and irreparable, extraction might be the only viable option to prevent the spread of infection.
2. Impacted Wisdom Teeth
Wisdom teeth, also known as third molars, are the last set of teeth to emerge. Due to limited space in the jaw, they often don't have enough room to grow properly, leading to impaction. Impacted wisdom teeth can cause pain, infection, and even damage to adjacent teeth. To prevent these complications, dentists may recommend their extraction.
3. Orthodontic Reasons
Sometimes, tooth extraction is part of an orthodontic treatment plan. In cases of severe crowding or misalignment, removing a tooth can create the necessary space for other teeth to shift into proper alignment. This contributes to the success of orthodontic treatments like braces or aligners.
4. Gum Disease
Advanced gum disease (periodontal disease) can lead to the weakening of the tooth's supporting structures, including the bone. In cases where the disease has progressed significantly and caused tooth mobility, extraction might be necessary to preserve the overall oral health and prevent the spread of infection.
5. Trauma or Fracture
Accidents or trauma to the mouth can result in fractured teeth. In cases where the fracture extends below the gum line and affects the tooth's stability, extraction might be the best course of action to prevent pain and potential infection.
Benefits of Professional Tooth Extraction
1. Pain Relief
Extracting a severely damaged or infected tooth can provide immediate relief from pain and discomfort. Toothaches caused by decay or infection can be excruciating, and extraction offers a solution to alleviate the pain.
2. Prevention of Infection
Infected teeth can become a source of serious infection that may spread to other parts of the body if left untreated. By removing the infected tooth, the risk of further complications is significantly reduced.
3. Preservation of Oral Health
In cases of impacted wisdom teeth or severe decay, extracting the affected tooth prevents potential oral health problems down the line. Leaving these issues untreated could lead to more complicated and costly treatments later on.
4. Improved Orthodontic Outcomes
For individuals undergoing orthodontic treatment, extracting a tooth as part of the treatment plan ensures that teeth alignment can progress as intended. This contributes to achieving a straighter smile and a more balanced bite.
Professional Tooth Extraction Process
The process of professional tooth extraction is well-structured and tailored to each patient's needs. Here's an overview of what to expect:
Consultation: The dentist will assess your oral health and the specific condition of the tooth in question. X-rays might be taken to evaluate the tooth's position and its relationship to surrounding structures.
Anesthesia: Before the extraction, the dentist will administer local anesthesia to numb the area around the tooth. This ensures a pain-free experience during the procedure.
Extraction: Using specialized instruments, the dentist will gently and carefully remove the tooth from its socket. The process is usually quicker than most patients anticipate.
Aftercare: Following the extraction, the dentist will provide instructions for post-operative care. This includes recommendations for pain management, swelling reduction, and proper oral hygiene.
Conclusion
While preserving natural teeth is a priority in dentistry, professional tooth extraction plays a vital role in maintaining overall oral health. Whether it's to address severe decay, prevent infection, or create space for orthodontic treatment, tooth extraction is a necessary procedure that brings immediate relief and long-term benefits. If you're facing the possibility of tooth extraction, consult with a skilled dentist who can guide you through the process and ensure your comfort and well-being.