Hair loss can have a significant impact on a person's self-esteem and confidence. Fortunately, advancements in medical technology have led to various hair replacement solutions that offer individuals the chance to regain a full head of hair and restore their sense of self-assurance. Restoring confidence through hair replacement not only enhances appearance but also contributes to total health and fitness. This article explores the benefits of hair replacement solutions and how they contribute to enhanced well-being.
Understanding Hair Loss
Hair loss, also known as alopecia, is a common concern that affects both men and women. It can result from a variety of factors, including genetics, hormonal changes, medical conditions, and lifestyle choices. Regardless of the cause, hair loss can lead to feelings of self-consciousness and a decline in self-esteem.
Hair Replacement Solutions
Hair replacement solutions have evolved significantly over the years, offering a range of effective options for individuals seeking to address hair loss. These solutions not only bring back a natural-looking head of hair but also provide a renewed sense of confidence and improved quality of life.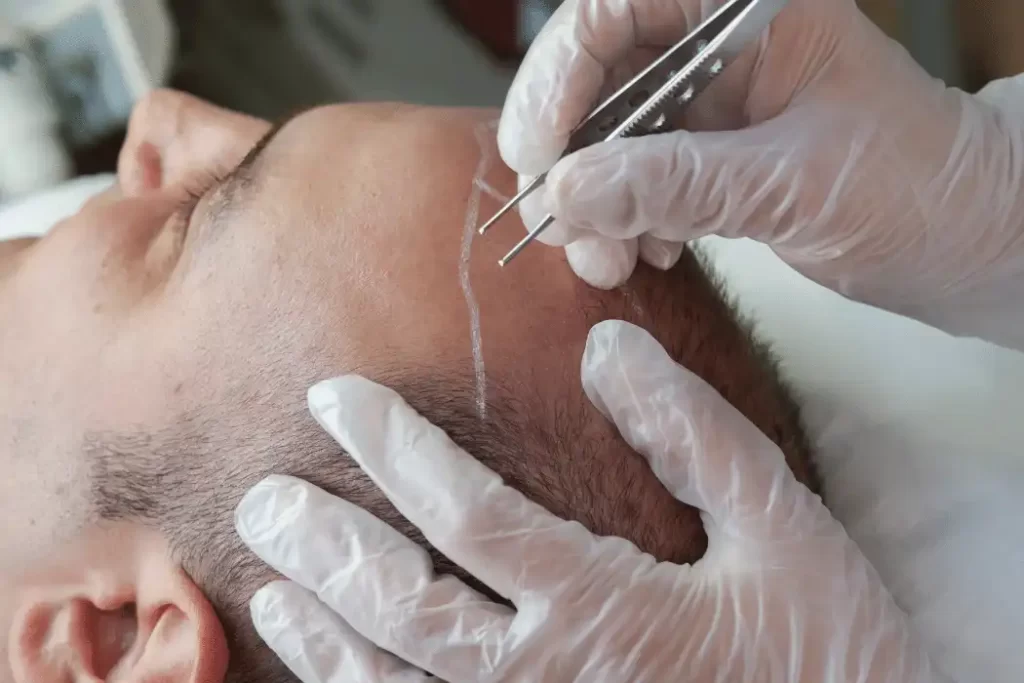 Benefits of Hair Replacement Solutions
1. Natural Appearance
One of the primary concerns for individuals considering hair replacement is achieving a natural appearance. Modern hair replacement technologies and techniques ensure that the new hair seamlessly blends with existing hair, creating a natural and undetectable look.
2. Boosted Self-Esteem
Hair loss can take a toll on self-esteem, leading to social withdrawal and decreased confidence. Hair replacement solutions provide a transformative effect, allowing individuals to regain their youthful appearance and the confidence to engage more fully in social and professional interactions.
3. Versatility in Options
Hair replacement solutions come in various forms to cater to individual preferences and needs. From hairpieces and wigs to non-surgical hair integration and surgical hair transplant, there's a solution for everyone, regardless of the extent of their hair loss.
4. Immediate Results
Unlike some treatments that require extended periods to show results, hair replacement solutions offer almost instant gratification. Individuals can walk out of a hair replacement session with a rejuvenated look that often requires minimal maintenance.
5. Personalized Approach
Hair replacement solutions are not one-size-fits-all. Skilled professionals work closely with individuals to assess their unique needs and desired outcomes. This personalized approach ensures that the chosen solution aligns with the individual's expectations.
Popular Hair Replacement Solutions
1. Wigs and Hairpieces
Wigs and hairpieces have come a long way from their traditional counterparts. Modern options are made from high-quality materials that mimic natural hair textures and colors. They offer a quick and versatile solution for covering hair loss.
2. Non-Surgical Hair Integration
Non-surgical hair integration involves attaching natural hair to a breathable membrane that is then secured to the scalp. This method is suitable for individuals with partial hair loss and provides a seamless, integrated appearance.
3. Surgical Hair Transplant
For those seeking a more permanent solution, surgical hair transplant is a popular option. This procedure involves transplanting healthy hair follicles from one part of the body to the balding area. The transplanted hair continues to grow naturally, providing long-lasting results.
The Emotional Impact
Hair replacement solutions extend beyond physical appearance and delve into emotional well-being. Individuals who have undergone hair replacement often report increased self-confidence, reduced anxiety, and a renewed enthusiasm for life.
Consultation and Customization
Choosing the right hair replacement solution involves careful consideration and consultation with professionals. A thorough assessment of the individual's hair loss pattern, lifestyle, and preferences guides the selection process to ensure a solution that aligns with their goals.
Conclusion
Hair replacement solutions have revolutionized the way we approach hair loss. Beyond the physical transformation, these solutions offer individuals a chance to restore their confidence, improve their self-esteem, and embrace life more fully. Whether opting for wigs, non-surgical integration, or surgical transplantation, the benefits of regaining a full head of hair extend far beyond appearances, making a profound impact on overall well-being.