In a world where societal beauty standards often prioritize a certain body type, it's crucial to acknowledge and understand the real lives of fat people. The experiences, challenges, and triumphs they face provide profound insights into the complex dynamics of body image, self-acceptance, and societal expectations. This article aims to shed light on the authentic experiences of individuals living in larger bodies. We'll explore their daily lives, the obstacles they encounter, and the importance of promoting inclusivity and body positivity. Gain a deeper understanding of the factors influencing their total health and fitness, beyond mere weight.
Fat People: Society's Expectations
Embracing Diversity
Fat individuals are as diverse as any other group in society. It's essential to recognize that body size does not define a person's worth or character. The real lives of fat people encompass a wide range of backgrounds, experiences, and perspectives.
Facing Stigma and Discrimination
Living in a larger body often means facing societal stigma and discrimination. Fat-shaming and body negativity can have profound emotional and psychological effects on individuals, making it essential to address and combat these issues.
The Impact of Media Representation
Media plays a significant role in shaping societal perceptions of beauty. The lack of diverse body representation can lead to feelings of inadequacy among fat individuals. It's crucial to advocate for more inclusive media portrayals.
Health and Well-being
Contrary to stereotypes, health is a complex and multifaceted aspect of a person's life. Fat individuals can lead healthy lives, and it's essential to challenge misconceptions about their health based solely on their body size.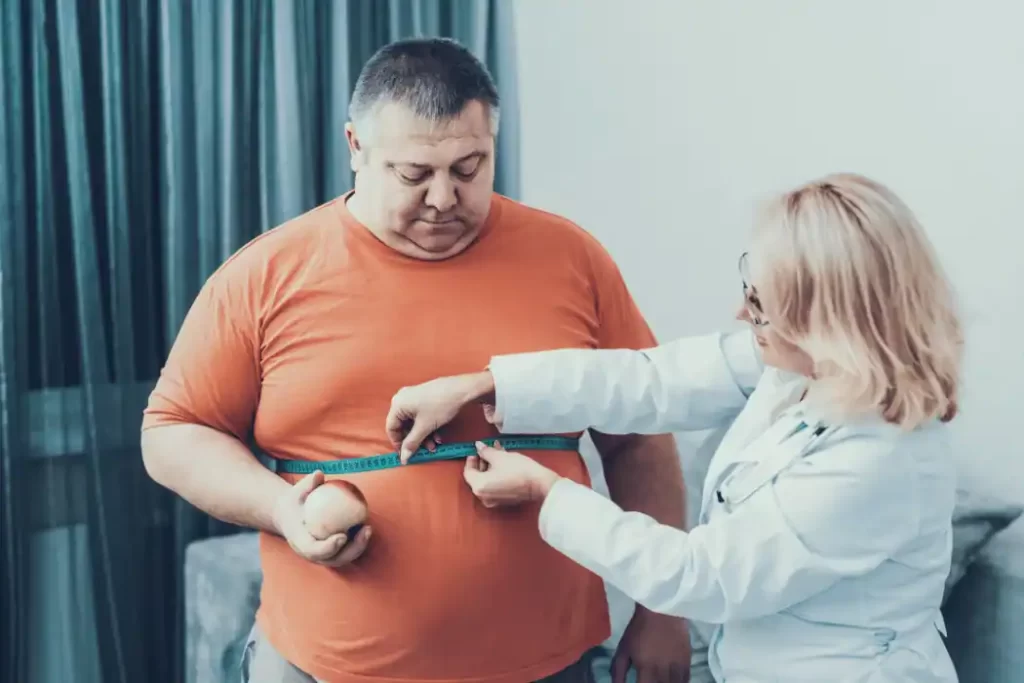 Daily Experiences of Fat People
Fashion and Style
Finding fashionable and comfortable clothing can be challenging for individuals in larger bodies. Many fashion brands still lack inclusive sizing, making supporting companies that prioritize diversity important.
Dating and Relationships
Fat individuals have fulfilling love lives, just like anyone else. Navigating the dating world can be challenging due to stereotypes, but fostering self-confidence is key to forming healthy relationships.
Workplace Challenges
Fat individuals often face bias and discrimination in the workplace. Promoting equal opportunities and challenging workplace discrimination is crucial for creating a fair and inclusive society.
Mental Health and Self-esteem
Body image issues can take a toll on mental health. Fat individuals may struggle with self-esteem, making it vital to promote body positivity and self-acceptance.
Read More About 5 Practical Tips for Fat People
Challenging Myths and Stereotypes
Myth: All Fat People Are Unhealthy
The notion that fat equals unhealthy is a harmful stereotype. Health is influenced by numerous factors, and it's essential to avoid making assumptions based on appearance.
Myth: Fat People Lack Self-control
Judging someone's willpower or self-control based on their body size is unfair and inaccurate. Weight is a complex interplay of genetics, environment, and biology.
Myth: Weight Loss Is the Only Solution
Promoting weight loss as the sole solution to health issues oversimplifies a complex issue. Health goals should focus on holistic well-being, not just weight.
Myth: Fat People Are Unhappy
Happiness is not determined by body size. Fat individuals lead fulfilling, joyful lives, and their happiness should not be questioned or attributed to their weight.
Conclusion
Understanding the real lives of fat people is essential for fostering a more inclusive and empathetic society. Fat individuals navigate a world filled with challenges and biases, but they also lead fulfilling lives filled with love, laughter, and success. It's time to challenge stereotypes, promote inclusivity, and embrace diversity in all its forms. By doing so, we can create a world where every body is celebrated and valued.