Navigating the aftermath of a personal injury while focusing on total health and fitness can be a daunting experience. The road to recovery can be long and arduous, from physical pain and emotional trauma to mounting medical bills and lost wages. In order to successfully navigate this difficult journey, it's important to have a clear roadmap and the right tools to help guide you towards healing and recovery. In this blog post, we will explore the essential steps you need to take to recover from a personal injury while prioritizing total health and fitness. Get back on track to a healthy and fulfilling life by seeking medical attention, documenting your injuries, finding the right legal representation, and building a support system for loved ones. We will provide a comprehensive guide, along with tips for managing pain, reducing stress, and maintaining a positive outlook throughout recovery. Whether dealing with a minor injury or a more serious accident, this blog post will equip you with the tools and resources needed to navigate successfully.
1. Seek Medical Attention Immediately
If you have suffered a personal injury, it is important to seek medical attention immediately. Even if your injury seems minor, it is essential to have it evaluated by a medical professional to ensure that it does not worsen or develop into a more serious condition. Delaying medical attention can jeopardize your health and your recovery process. It is important to remember that some injuries may not show symptoms immediately, and a medical examination can identify any underlying injuries or conditions requiring treatment. Seeking medical attention also creates a record of your injuries, which will be crucial if you must pursue legal action. Remember, your health should always be your top priority after an injury.
2. Follow Doctor's Recommendations Closely
Following your doctor's recommendations closely is crucial for a healthy and speedy recovery after a personal injury. Your doctor may prescribe medication or therapy to manage pain and heal your injuries, and it's important to follow their advice carefully. This includes attending all appointments, taking medication as prescribed, and following any exercise or physical therapy recommendations. If you have any questions or concerns about your treatment plan, discuss them with your doctor as soon as possible. By following your doctor's recommendations closely, you can ensure that you are on the right track to recovery and prevent potential setbacks or complications. Remember, your health and well-being should always be your top priority during recovery.
3. Keep Records of Medical Treatment
As you navigate your personal injury and work toward recovery, keeping accurate and detailed records of all medical treatment received is important. This includes doctor's visits, hospitalizations, surgeries, physical therapy, medications, and any other treatments prescribed by healthcare professionals. By keeping comprehensive records, you can ensure that you receive the appropriate care, track your progress and recovery, and provide evidence of treatment received in case of a legal claim. These records can also help you stay organized and informed about your health status, allowing you to make informed decisions about your treatment plan. Take the time to keep these records in a safe and easily accessible place so that you can refer to them as needed throughout your recovery process.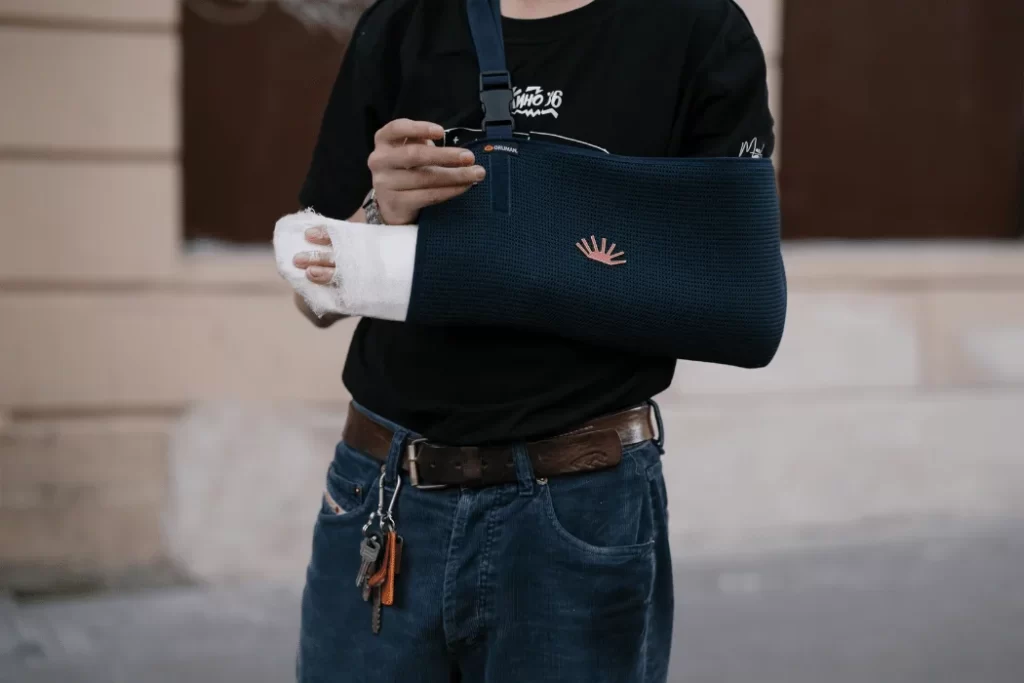 4. Gather Evidence for Your Case
Gathering evidence is a crucial step in building a strong personal injury case. Medical records, accident reports, witness statements, and other forms of documentation can provide valuable support for your claim. It's important to gather and organize all relevant evidence as early as possible to ensure a thorough and accurate representation of your case. Additionally, be sure to keep track of any expenses related to your injury, such as medical bills, lost wages, and property damage. These costs can be included in your claim to help cover the financial impact of the injury. By carefully gathering and presenting evidence, you can strengthen your case and increase your chances of receiving fair compensation for your losses.
5. Contact an Experienced Attorney
If you have suffered a personal injury, contacting an experienced attorney can be crucial in your recovery process. An attorney can help you navigate the legal complexities of your case, negotiate with insurance companies, and fight to ensure that you receive the compensation you are entitled to. Additionally, an attorney can provide guidance and support as you work to heal from your injuries and move forward with your life. When selecting an attorney, choosing someone with experience in personal injury law and a proven track record of success is important. A knowledgeable attorney can help you to understand your rights, your legal options, and the potential outcomes of your case. By working closely with an experienced attorney, you can take steps to protect your health, your finances, and your future. If you're in need of legal assistance, experienced Burbank lawyers at Injury Ally can provide expert guidance for personal injury cases.
6. Protect Your Legal Rights
Protecting your legal rights is an important step when navigating a personal injury. It is essential that you have a clear understanding of the legal options available to you and the steps you can take to protect yourself and your interests. This may include seeking the advice of a qualified attorney who can guide you through the legal process and help you navigate any complex issues that may arise. Your attorney can work with you to gather evidence, interview witnesses, and build a strong case on your behalf. Additionally, they can negotiate with insurance companies and other parties involved in your case to help ensure that you receive the compensation you deserve. By taking the necessary steps to protect your legal rights, you can help ensure that you receive the best possible outcome and can focus on your recovery and moving forward with your life.
7. Maintain Open Communication with Your Doctor
Maintaining open communication with your doctor is crucial to navigating personal injury and ensuring a successful recovery. Your doctor is your primary healthcare provider responsible for monitoring your progress, assessing your treatment plan, and making necessary adjustments to ensure optimal healing. It is important to be transparent with your doctor regarding any changes in your symptoms, concerns about your treatment plan, or any new medical information that may be relevant to your injury. Additionally, your doctor can provide valuable guidance and advice on lifestyle changes, such as exercise and nutrition, to aid your recovery. By maintaining open communication with your doctor, you can work together to create a personalized health roadmap that addresses your unique needs and helps you achieve a full recovery.
8. Stay Engaged in Your Recovery
Navigating Personal Injury: Your Health Roadmap to Recovery is a comprehensive guide to help individuals recover from personal injuries. The journey to recovery can be challenging, but staying engaged in the recovery process is crucial. This is especially important if you want to recover and prevent any long-term health problems fully. Staying engaged means taking an active role in your recovery, following the treatment plan prescribed by your healthcare provider, and making healthy lifestyle choices. This guide outlines several tips and strategies to help you stay engaged in your recovery. One of the most important strategies is to stay motivated and focused on your goals. It can be easy to become discouraged or lose motivation when the recovery process is slow or painful, but staying positive and focused on your recovery goals can help you overcome these obstacles. Additionally, staying engaged in your recovery means being open and honest with your healthcare provider, asking questions, and reporting any changes in your condition. By taking an active role in your recovery, you can maximize your chances of fully recovering and returning to your normal life as soon as possible.
In conclusion, personal injury can be a life-changing event and navigating the road to recovery can be difficult. However, individuals can significantly improve their chances of a successful and speedy recovery by following a health roadmap to recovery. It is essential to prioritize physical and mental health, seek out proper medical care, and work with experienced professionals to help you navigate your injury's legal and financial aspects. Remember, your health and well-being are the most important things, and taking the necessary steps to ensure a full recovery is crucial. With patience, determination, and the right guidance, you can overcome a personal injury's challenges and move towards a brighter future.