Height plays a significant role in our lives, affecting our physical appearance and overall health and well-being. Many people are curious about how height impacts various aspects of their lives. This comprehensive article will explore the connection between height and health, addressing common questions and providing valuable insights. So, let's dive into the fascinating world of Healthy Height and understand how it influences our lives. Healthy Height influences your overall physical appearance and plays a significant role in your total health and fitness.
How Does Genetics Influence Height?
Healthy Height is primarily determined by genetics. The combination of genes inherited from our parents plays a crucial role in determining our ultimate height potential. Genetic variations can influence the production and regulation of growth hormones, the development of bone structure, and the overall growth process related to Healthy Height. However, it's important to note that genetics is not the sole determining factor; environmental factors, nutrition, and lifestyle also contribute to Healthy Height.
Does Height Affect Overall Health?
Yes, height does have an impact on overall health. Let's explore some key aspects where height plays a role in our well-being:
1. Cardiovascular Health
Research suggests taller individuals may have a lower risk of cardiovascular diseases like heart disease and stroke. Studies have shown a positive correlation between height and cardiovascular health markers like blood pressure, cholesterol levels, and arterial stiffness. Taller individuals tend to have a larger heart and better blood circulation, reducing the strain on their cardiovascular system.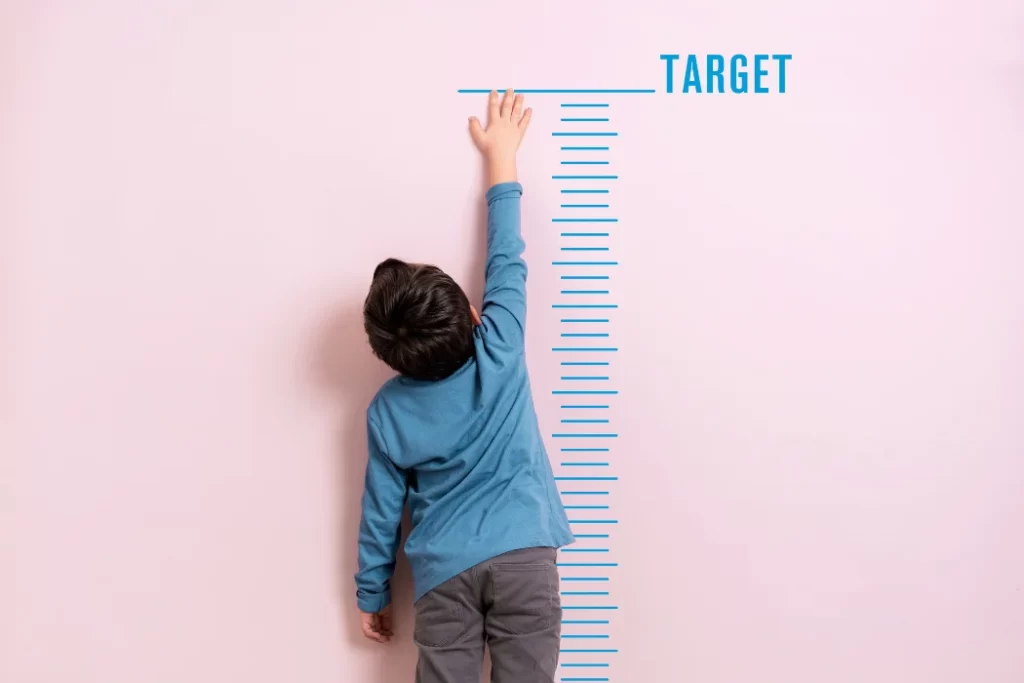 2. Respiratory Function
Height can influence respiratory function, particularly lung capacity. Taller individuals generally have larger lungs and a greater surface area for oxygen exchange, resulting in improved lung function. This can benefit physical endurance activities, such as running or swimming.
3. Bone Strength
Height is closely related to bone health. Taller individuals often have longer and denser bones, which can contribute to higher bone mineral density. This can reduce the risk of osteoporosis and fractures later in life.
4. Weight Management
Height can impact weight management and body composition. Taller individuals tend to have a higher basal metabolic rate (BMR) due to their larger body mass. This means they may burn more calories at rest, making it slightly easier to maintain a healthy weight than shorter individuals.
5. Psychological Well-being
Height can also influence psychological well-being and self-esteem. Society often associates taller stature with attractiveness, success, and authority. As a result, taller individuals may experience greater self-confidence and social advantages, positively impacting their mental health.
Healthy Height: Frequently Asked Questions
Here are some common questions related to Healthy Height and their respective answers:
Q1: Can I increase my height after puberty?
Answer: While it is challenging to increase height after puberty significantly, some lifestyle factors can optimize your growth potential. These include maintaining a balanced diet, regular exercise, ensuring adequate sleep, and avoiding habits like smoking that can hinder growth.
Q2: Does nutrition play a role in height development?
Answer: Yes, nutrition is crucial for optimal height development. A well-balanced diet with essential nutrients like protein, calcium, vitamin D, and zinc supports bone growth and overall health. A deficiency in these nutrients can potentially stunt growth.
Q3: Are there any medical conditions that can affect height?
Answer: Yes, certain medical conditions can impact height. Hormonal disorders like growth hormone deficiency or conditions affecting the thyroid or pituitary gland can interfere with normal growth. It's important to consult a healthcare professional if you have concerns about your height.
Q4: Does exercise help in maximizing height potential?
Answer: Regular exercise and physical activity play a role in maintaining good overall health, but their direct impact on height is limited. Exercises like stretching and yoga can help improve posture and flexibility, making you appear taller, but they do not significantly affect your height potential.
Q5: Can lack sleep affect height?
Answer: Adequate sleep is essential for proper growth and development, especially during adolescence when the body undergoes significant changes. Chronic sleep deprivation can affect growth hormone production during this crucial period and interfere with optimal height attainment.
Q6: Is there an ideal height for good health?
Answer: No universally defined "ideal" height for good health exists. A combination of factors, including genetics, lifestyle, and overall well-being, influences health. It's important to focus on maintaining a healthy lifestyle rather than fixating on a specific height.
Conclusion
Healthy height plays a multifaceted role in our lives, impacting various aspects of our health and well-being. While genetics largely determine our height potential, lifestyle factors, nutrition, and overall health contribute to our growth. Taller individuals often enjoy certain advantages, such as improved cardiovascular health and lung function, but it's essential to remember that health is not solely determined by height. Embracing a healthy lifestyle, including a balanced diet, regular exercise, and adequate sleep, is key to optimizing overall health regardless of height. So, let's celebrate our unique heights and focus on nurturing our well-being.