Welcome to the world of mushrooms, where their unique flavors and textures have delighted food enthusiasts worldwide for centuries. However, for some individuals, indulging in mushrooms comes with a caveat – mushroom allergy. In this comprehensive guide, we will explore the realm of mushroom allergies, understanding the symptoms, management, and safe dietary practices for those affected. Whether you're a food enthusiast or facing the challenges of mushroom allergy, this article aims to provide valuable insights to help you navigate a safe and enjoyable culinary journey for total health and fitness.
Understanding Mushroom Allergy
Mushroom allergy is an adverse immune response to specific proteins found in mushrooms. When individuals with this allergy come into contact with allergenic mushrooms, their immune system reacts, triggering various symptoms that range from mild to severe. It's crucial to recognize these reactions to manage the allergy effectively.
Common Symptoms of Mushroom Allergy
Allergic reactions to mushrooms can manifest in diverse ways, impacting different systems of the body. Some common symptoms include:
Skin Reactions: Itching, hives, and rashes on the skin after consuming or handling mushrooms.
Respiratory Issues: Wheezing, coughing, and shortness of breath due to airway inflammation.
Digestive Distress: Nausea, vomiting, abdominal pain, and diarrhea may occur after mushroom ingestion.
Anaphylaxis: In severe cases, mushroom allergy can lead to anaphylaxis, a life-threatening reaction that requires immediate medical attention.
Types of Allergenic Mushrooms
Certain mushrooms are more likely to cause allergic reactions due to their protein composition. Common allergenic mushrooms include shiitake, oyster, white button, and portobello mushrooms. Recognizing these varieties can aid in avoiding potential triggers.
Cross-Reactivity with Other Allergens
Individuals with mushroom allergies may also experience cross-reactivity with other allergens. For instance, those allergic to mold or other fungi may be more susceptible to mushroom allergies. Understanding these connections can help in identifying potential risks.
Diagnosis of Mushroom Allergy
If you suspect a mushroom allergy, seeking a proper diagnosis is essential. An allergist can perform skin tests or blood tests to determine specific allergens, guiding you in managing your dietary choices effectively.
Tips for Avoiding Mushroom Allergens
Avoidance is key to managing mushroom allergies. Learning to identify mushrooms in various dishes and understanding hidden sources of mushroom ingredients can prevent accidental exposure.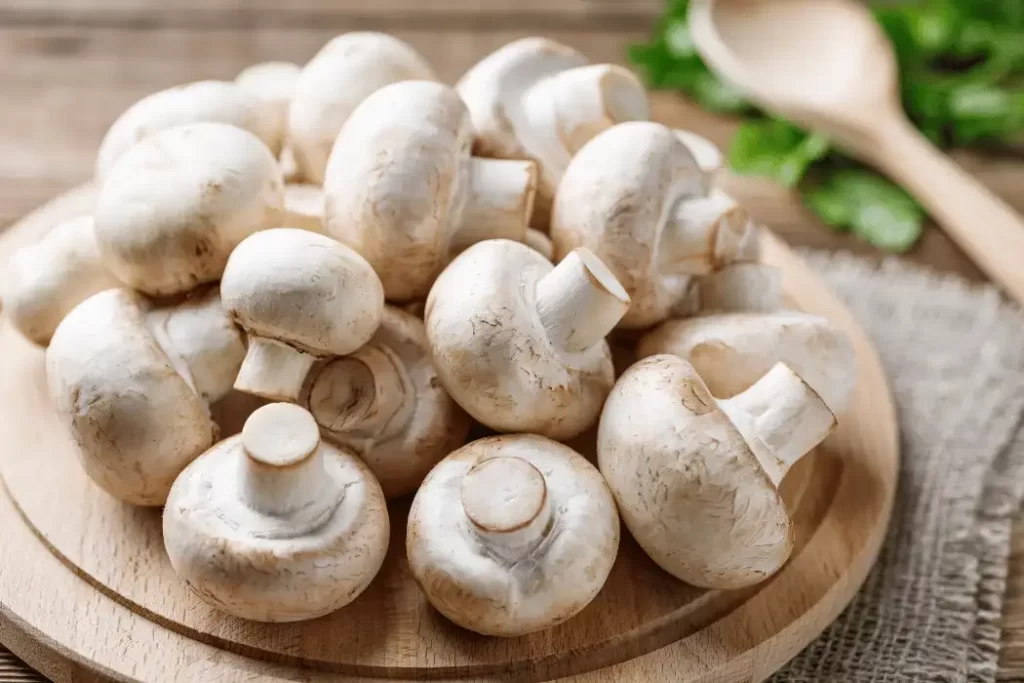 Cooking and Preparing Allergen-Free Mushroom Dishes
For those with mushroom allergies, enjoying mushroom-like flavors without the allergens is possible. Various alternatives and cooking techniques can help replicate the taste and texture of mushrooms in allergen-free dishes.
Alternative Ingredients for Mushroom Flavor
Explore a myriad of alternative ingredients that offer rich umami flavors and textures similar to mushrooms, allowing you to savor delectable dishes without compromising on taste.
Overcoming Challenges of Mushroom Allergy
Managing mushroom allergies can present challenges, especially in social settings or dining out. Being prepared and informed can empower individuals to confidently navigate these situations.
Medications for Managing Mushroom Allergy
Antihistamines and epinephrine auto-injectors are essential tools for managing allergic reactions to mushrooms. Understanding their proper usage is vital for emergency situations.
Natural Remedies and Home Treatments
Some individuals seek natural remedies to alleviate allergy symptoms. While these approaches may offer relief for mild reactions, it's essential to consult a healthcare professional for comprehensive management.
Coping with Social Situations and Dining Out
Living with mushroom allergies involves finding balance and joy in social gatherings and dining experiences. Learn valuable tips for communicating your allergy needs and enjoying meals safely.
Mushroom Allergy Myths and Misconceptions
There are various myths surrounding mushroom allergies that need debunking. Separating fact from fiction can lead to better understanding and management of this condition.
Conclusion
In conclusion, mushroom allergy is a real concern for those affected, requiring vigilance and informed choices in dietary and social settings. By embracing knowledge and alternative options, individuals with mushroom allergies can embark on a safe and flavorful culinary journey, enriching their dining experiences while preserving total health and fitness.