Is Heart Failure Reversible? This question weighs heavily on the minds of many individuals dealing with heart-related health issues. Heart failure is a concerning condition that affects millions worldwide. Understanding the potential for reversibility is crucial for those facing this health challenge. In this article, we will delve into heart failure's intricacies, exploring its reversibility and enhancing total health and fitness. We will provide a well-rounded perspective on this critical topic from medical advancements to lifestyle changes.
Unraveling Heart Failure
Heart failure, also known as congestive heart failure (CHF), occurs when the heart is unable to pump blood effectively, resulting in insufficient oxygen and nutrients reaching the body's tissues. It is a condition that can have severe consequences if left untreated. To address the question at hand, we must first understand the nature of heart failure.
1. The Mechanics of Heart Failure
At its core, heart failure is often a progressive condition. It typically begins with the heart weakening due to various factors, including high blood pressure, coronary artery disease, or valve disorders. As the heart's ability to pump efficiently diminishes, symptoms like fatigue, shortness of breath, and fluid retention become apparent.
2. The Role of Cardiac Remodeling
One crucial factor in assessing reversibility is cardiac remodeling. When the heart is stressed, it undergoes structural changes in an attempt to compensate for its reduced pumping ability. These changes can be both adaptive and maladaptive. The key to potential reversibility lies in identifying and addressing these remodeling processes.
3. Can Medical Interventions Reverse Heart Failure?
Medications
Modern medicine has made significant strides in managing heart failure. Medications such as ACE inhibitors, beta-blockers, and diuretics can alleviate symptoms and slow down the progression of the disease. In some cases, early intervention with these drugs may even improve heart function.
Surgical Interventions
In severe cases of heart failure, surgical options like heart transplantation or implantation of a ventricular assist device (VAD) may be considered. While these procedures can significantly enhance the quality of life, they do not guarantee complete reversibility.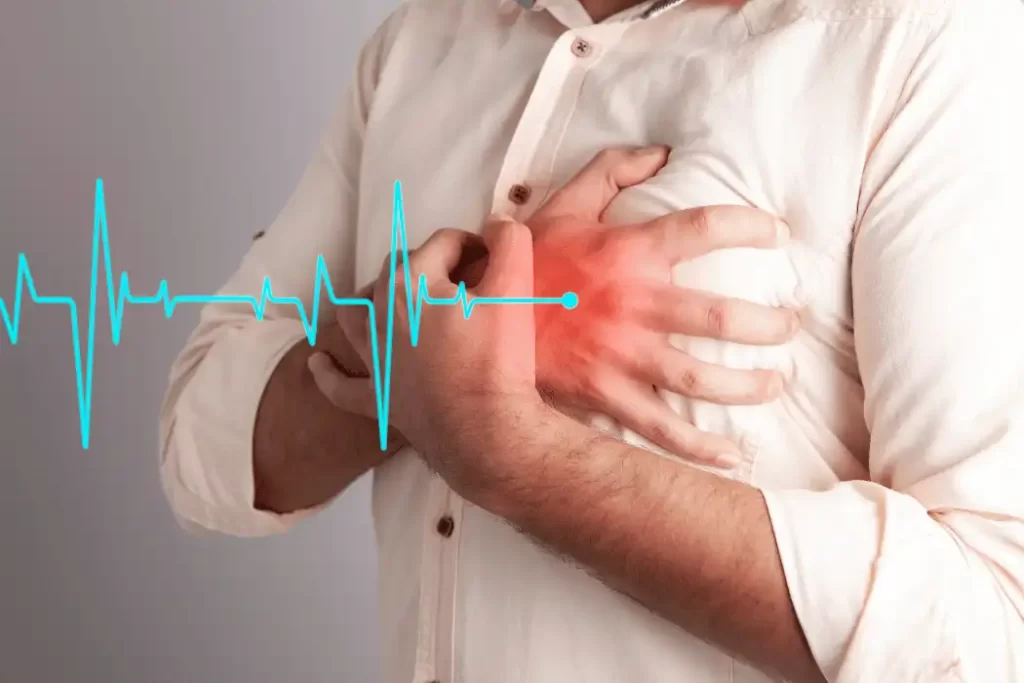 Lifestyle Modifications
Apart from medical interventions, lifestyle changes play a pivotal role in addressing heart failure. These changes can improve heart health and, in some instances, contribute to the reversibility of the condition.
1. Diet and Nutrition
A heart-healthy diet, low in sodium and saturated fats, can help manage heart failure. Individuals with heart failure should also monitor their fluid intake and maintain a balanced diet rich in fruits, vegetables, and lean proteins.
2. Exercise and Physical Activity
Under medical supervision, regular exercise can strengthen the heart and improve overall fitness. However, it's essential to tailor exercise programs to an individual's specific condition and limitations.
3. Smoking Cessation and Alcohol Reduction
Quitting smoking and limiting alcohol intake are crucial steps in managing heart failure. These lifestyle changes can help prevent further damage to the heart and improve overall cardiovascular health.
The Importance of Early Detection
Early detection and prompt treatment are critical factors in addressing heart failure. Routine check-ups, monitoring of symptoms, and adherence to prescribed medications can make a significant difference in the progression of the condition.
Conclusion
In the realm of heart health, the question, "Is Heart Failure Reversible?" does not have a simple yes or no answer. While complete reversal is rare, significant heart function and symptom management improvements are achievable through early detection, medical interventions, and lifestyle changes. It's essential for individuals facing heart failure to work closely with healthcare professionals, adhere to prescribed treatments, and make necessary lifestyle adjustments. By doing so, they can enhance their quality of life and optimize their heart health.