In our commitment to providing valuable information on efficient waste disposal, we have crafted the ultimate guide to using skip bins. Waste management is a critical aspect of maintaining a clean and organized environment. Skip bins have become increasingly popular for waste disposal due to their convenience and versatility. In this comprehensive guide, we will delve into the intricacies of using skip bins for efficient waste disposal and provide you with all the essential information you need.
What Are Skip Bins?
Skip bins, also known as dumpsters in some regions, are large, open-topped containers specifically designed for collecting and transporting a variety of waste materials. They come in various sizes, making them suitable for both residential and commercial waste disposal needs. Skip bins are an excellent solution for managing waste as they are not only convenient but also environmentally friendly.
Choosing the Right Size
One of the key considerations when using skip bins is selecting the right size. The size of the skip bin you choose should be based on the amount of waste you need to dispose of. Here are some common sizes available:
Mini Skip Bins (2-3 cubic yards): Ideal for small household cleanups.
Midi Skip Bins (4-5 cubic yards): Suitable for medium-sized projects like kitchen renovations.
Regular Skip Bins (6-7 cubic yards): Great for larger renovations or garden clearances.
Maxi Skip Bins (10-12 cubic yards): Designed for substantial projects such as construction sites.
What Can You Dispose of in Skip Bins?
Skip bins can accommodate a wide range of waste materials, including:
General Waste: Household waste, office waste, and non-recyclable materials.
Green Waste: Garden clippings, branches, and organic matter.
Construction and Demolition Waste: Bricks, concrete, tiles, and other construction debris.
Mixed Heavy Waste: A combination of general waste and construction waste.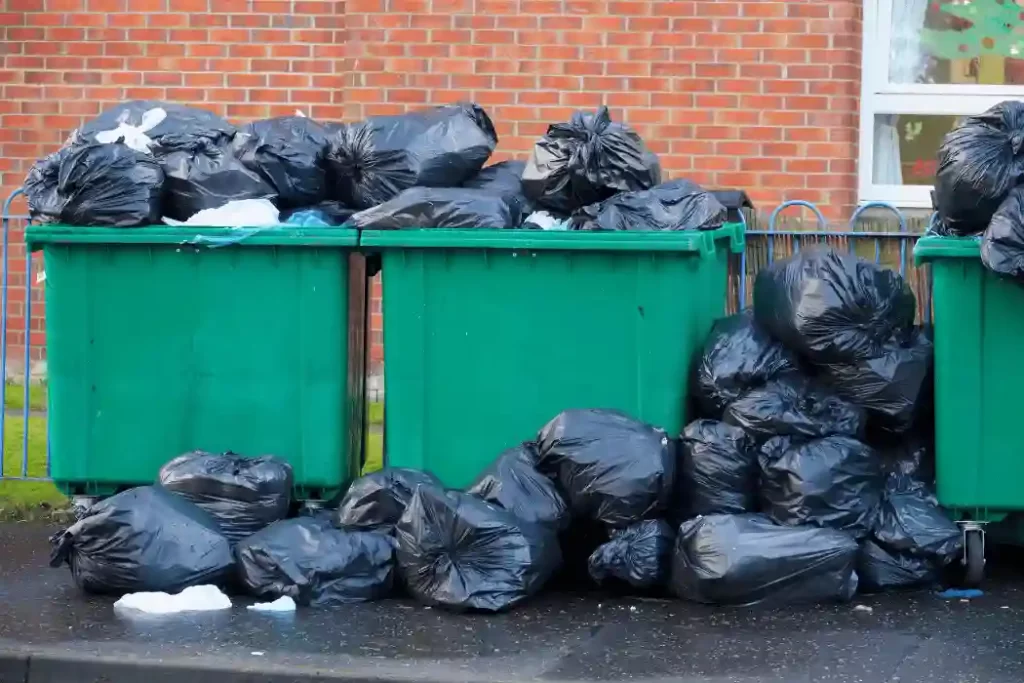 Read more about Home Cleaning Services: The Key to a Healthier Living Environment
Benefits of Using Skip Bins
Using skip bins offers several advantages, making them an ideal choice for efficient waste disposal:
1. Convenience
Skip bins are delivered to your location and picked up when you're done, eliminating the need for multiple trips to the local landfill. This convenience saves both time and effort.
2. Environmentally Friendly
Skip bin providers ensure that your waste is sorted and disposed of properly, promoting recycling and reducing the environmental impact of waste disposal.
3. Safety
By having a designated container for waste, you can ensure a safer and cleaner work environment, reducing the risk of accidents and injuries.
4. Cost-Effective
The cost of hiring a skip bin is often more economical than other waste disposal methods, especially for larger projects.
How to Use Skip Bins Efficiently
To make the most of skip bin hire and ensure efficient waste disposal, follow these guidelines:
1. Plan Ahead
Before ordering a skip bin, assess the amount and type of waste you need to dispose of. This will help you choose the right size and save money.
2. Load the Skip Bin Properly
Distribute the waste evenly inside the skip bin to prevent overloading or uneven weight distribution. This ensures safe transportation.
3. Avoid Prohibited Items
Skip bins have specific rules about what can and cannot be disposed of in them. Prohibited items often include hazardous materials, chemicals, and electronic waste.
4. Know Your Bin Provider
Choose a reputable skip bin provider with a commitment to responsible waste management. They should be well-versed in local regulations and disposal methods.
5. Consider Recycling
Where possible, separate recyclable materials from general waste. This not only reduces your environmental footprint but may also save you money.
Conclusion
Using skip bins for efficient waste disposal is a smart choice for both residential and commercial projects. Their convenience, cost-effectiveness, and eco-friendly nature make them a valuable asset in maintaining a clean and organized environment.
In this ultimate guide, we've covered the essential aspects of skip bins, from choosing the right size to the benefits of using them and how to maximize their efficiency. By following these guidelines, you can contribute to a cleaner, safer, and more sustainable world.