The article will teach you how to hide lower belly fat in jeans. It will also give you a few tips on how to wear jeans, how to determine what size of jeans is best for you and how to find the right style of denim that flatters your body type. Here are a few tips on how to do just that: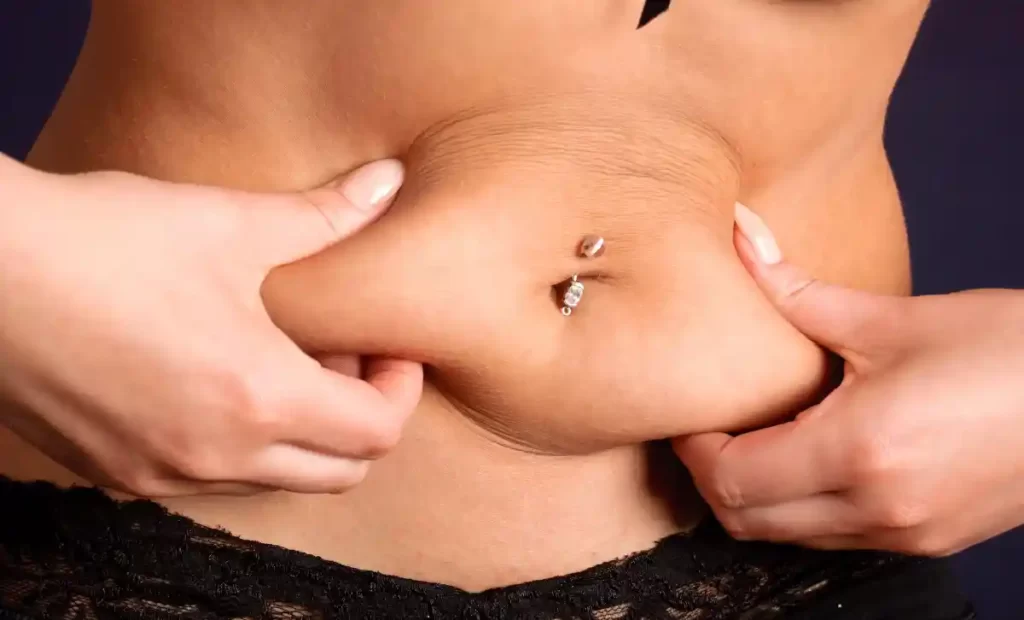 Choose a pair of jeans that fit well around your waist and hips. Avoid baggy or too-tight jeans.
Make sure your pockets are empty and avoid wearing backpacks or purses while you're trying on different pairs of pants to find the right size.
Avoid low rise denim for this body type unless it is very loose fitting, worn with longer tops that hit at least hip level. Low rise jeans will expose the lower belly area.
Avoid skinny jeans – they will accentuate your lower belly fat and make you look larger than you are.
The right fit is the most important thing to keep in mind when finding how to wear denim that can help hide lower belly fat. Make sure your pants fit well around the waist, hips and crotch but not too tight or too loose.
Darker washes and rinse denim are always a good choice for anyone trying to hide their lower belly fat.
Bootcut jeans are a great option because they help to balance out your body type. They will give you a little bit of extra room around the hips and thighs, while still fitting well around the waist.
If you have a little bit of a belly, try wearing a high-waisted pair of jeans. This will help to camouflage your stomach and give you a more streamlined look.
Finally, remember that the most important thing is to find jeans that make you feel comfortable and confident. So don't be afraid to experiment with how to wear denim that will flatter your lower belly fat.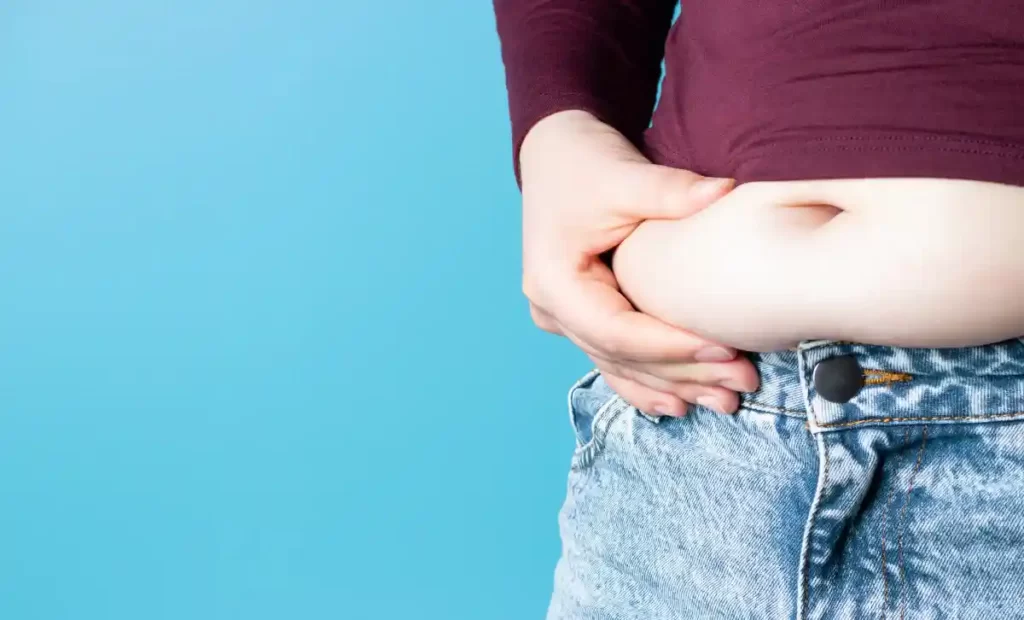 1. JEANS/PANTS WITH A HIGH-RISE WAISTLINE
Did you know that a mid-to-high-rise waistline can cinch your waist? It will not actually reduce your waist size. However, it does change the look of your waistline. When you have belly fat, this is really beneficial.
High-waisted jeans and pants provide you with a wonderful slimming effect. Make sure to get your exact measurements. High-rise denim does not always fit the same as mid-rise or low-rise denims.
2. USE BREATHABLE MATERIALS
Wear cotton instead of Lycra, satin, or jersey fabrics. You'd be shocked by how awful they feel against the skin if you think they look nice. Such textiles cling to the skin in an uncomfortable and unsightly manner.
The way that this fabric feels on your skin is like a magnet for every negative feeling you have. Look for fabrics with some give and lightness to them, such as cotton, wool, or velvet. They have more forgiving skin and won't cling to yours no matter how the weather changes.
3. KEEP YOUR LOWER STOMACH IN PLACE WITH SHAPEWEAR
Not all shapewear is tight and uncomfortable, as you may believe. Shapewear may be worn under any type of clothing. They're available in the form of briefs, bodysuits, and even high-rise jeans.
All of them promise to deliver outstanding tummy control. Isn't it the case that your muffin top protrudes over your jeans? There's no use trying to avoid it. Even if you wear a looser pair of pants, your stomach will stick out.
Spanx shapewear is a wonderful answer. The shape and support are first-rate. You may purchase in a range of sizes. From the middle of your thigh to your navel or higher. Shapers are fantastic since they smooth out every fold or bulge. And you won't have to worry about getting winded!
What is the most effective type of tummy control shapewear? You can get mid-thigh shapewear that smooths both your stomach and thighs. Of course, you may wear a brief form shapewear. They also provide excellent tummy control.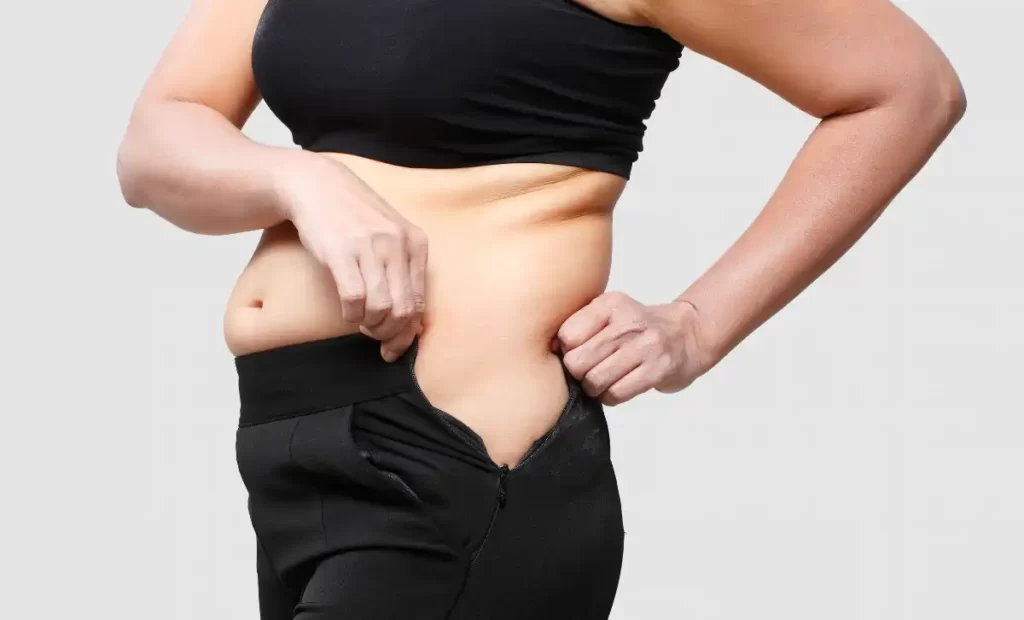 4. TUMMY CONTROL LEGGINGS ARE PERFECT
It might be tough to find the ideal leggings that hide your stomach. Some stretchy leggings do not offer tummy control. And many belly control leggingstend to be uncomfortable.
You'll need a flexible and sturdy cloth. Capris or full-length leggings are suitable options. A high-rise waistline is also essential. It should have a smooth, soft, and opaque texture. Leggings like these are ideal for going for walks and relaxing at home.
Leggings are ideal for yoga and other exercise activities. They keep you dry and odorless. The high rise waistline tucks your stomach in, ensuring that your lower stomach does not protrude out.
For more healthy tips go through https://healthfulinspirations.com/