Vitamin D is a vitally important nutrient for human health and well-being, but how quickly can you expect to feel the benefits of taking it? In this blog post, we'll explore the effects of taking Vitamin D and how soon will I feel better after taking vitamin D. We'll explore the role and importance of Vitamin D in overall health and discuss the most effective ways to get the benefits of taking Vitamin D. We'll look at ways to ensure you get the right amount of Vitamin D and how to monitor the progress of your vitamin intake. Finally, we'll provide tips and tricks to help you get the most out of your Vitamin D supplement. Get ready to learn all you need to know about Vitamin D and get the most out of it in your everyday life.
1. Factors that influence how quickly vitamin D will work
There is no definitive answer to how quickly you will feel better after taking vitamin D, as there are several factors that can influence the speed of its effects. First, the dosage of vitamin D you are taking can affect how soon you start to feel better. Taking a higher dose can result in quicker effects, while lower doses may take longer to show results. Additionally, your body's ability to absorb and use vitamin D may vary depending on the time of day you take it and if you have adequate levels of other nutrients, such as calcium and magnesium. Lastly, individual differences in genetics, lifestyle, and environment can also play a role in how quickly you will feel better after taking vitamin D.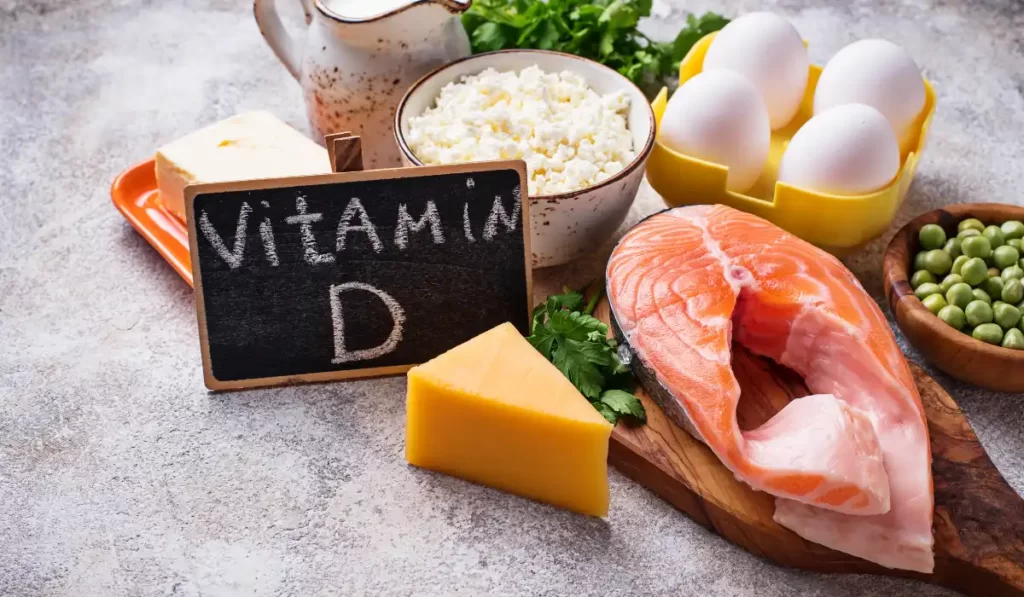 2. Types of vitamin D supplements available
Vitamin D supplements come in a variety of forms, making it easy to choose the one that best fits your needs. The two main types are vitamin D3, which is the form found in animal-based foods, and vitamin D2, which is the form found in plant-based foods. Vitamin D3 supplements are usually derived from animal sources, while D2 supplements are usually derived from fungi or yeasts. Both types of vitamin D supplements are equally effective at raising and maintaining vitamin D levels in the body. The choice of which form is best for you should be discussed with your doctor.
Read More: Foods with High Vitamin D
3. Getting the right dosage
When it comes to taking vitamin D, it's important to get the correct dosage. Too little and you won't reap the benefits, and too much can actually be harmful. Most adults need anywhere from 400 to 800 IU per day, though this may vary depending on individual factors. We recommend speaking with your doctor or healthcare provider to determine the right dosage for your unique needs. You should also be mindful of the type of supplement you're taking, as some forms of vitamin D are more easily absorbed than others.
4. Vitamin D's role in supporting your health
Vitamin D is essential for supporting your total health and fitness in many ways. It helps to regulate the absorption of calcium and phosphorus, which are essential for keeping your bones and teeth healthy. Additionally, it helps to support your immune system, and may help reduce the risk of certain diseases such as heart disease and type 2 diabetes. Vitamin D can also help improve mood and reduce stress levels. Therefore, it is important to ensure you are getting enough of this essential vitamin in your diet or through supplements, in order to support your overall health and well-being.
5. Signs of Vitamin D deficiency
Vitamin D is an important nutrient that's essential for many processes in the body, including bone health and immunity. Unfortunately, many people are deficient in this nutrient. If you're wondering if you may be deficient in vitamin D, here are five signs to watch out for: fatigue, difficulty sleeping, bone pain, muscle weakness, and depression. If you experience any of these symptoms, it's important to get your vitamin D levels tested and talk to your doctor about starting a supplement. Taking a vitamin D supplement can help you feel better and prevent deficiencies in the future.
Conclusion
Vitamin D is an essential nutrient for our body to function properly. Taking a vitamin D supplement can help improve your overall health and make you feel better. It may take some time to notice the effects, but the benefits of taking a daily vitamin D supplement will be worth it. Additionally, it's important to talk to your doctor before taking any vitamins or supplements to ensure you are taking a safe and effective dose.