Is it time for you to start your own dental practice? To begin, you'll need a solid dental business plan. Here are some pointers on how to develop one.
Write the Story
Don't start with your introduction or summary.Instead, start with the heart of your business plan: the narrative.
Include a quick introduction to your dental practice. How many exam rooms will you have? On a daily basis, how many patients will you see? What kind of services will you provide? Your description should offer a quick but comprehensive overview of your dental practice, as well as what sets it apart from similar dentistry businesses in the region.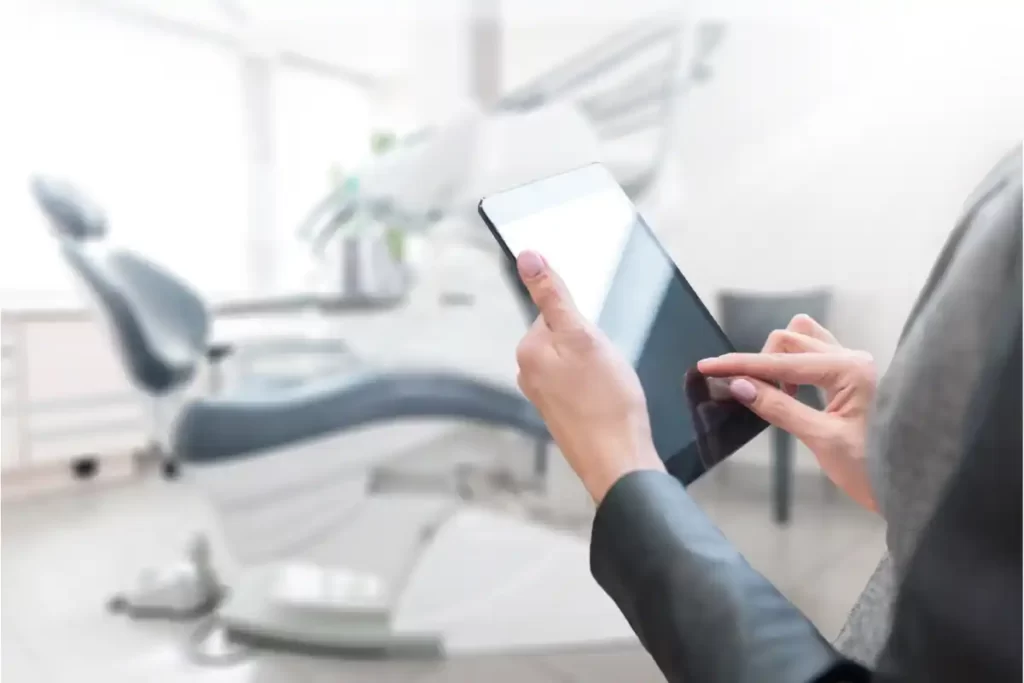 Competitive analysis and marketing dental business plan
Lenders will undoubtedly want some information on what your competitors are doing. Include a complete analysis of your rivals' online presence, content, SEO (search engine optimization) rankings, and other critical data.Then, include a comprehensive marketing plan that covers your plans for your own practice, such as website design concepts and a content map. Make sure to clearly explain why your clinic will take a different approach than others and how it will compete.
Operations
The operations section of your dental practice business plan is most likely to be lengthy. You'll include information about the office's daily operations, such as hours of operation and the necessary equipment, in this section. This part should give lenders a clear picture of your practice's fundamentals and how it will operate.
Employees
Include a section in your dental practice business plan on the employees of your practice. Will you need a lot of hygienists and dental assistants? Do you intend to work with associate dentists now or in the future? How many administrative support employees will you need to schedule appointments, welcome patients, and file insurance claims? Make sure this data is included in your strategy so that it may be seen.
Organize and Manage Your Practice
You'll also want to talk about how your firm will be structured and managed. Lenders like to know that you've thought things through and have a strategy for running your office as well as a system of assistance to help you get started.Include a description of the sort of business structure your practice will have and a list of your financial partners, business associates, attorneys, and other managerial experts who will be joining your team.
The financial section is the most essential part of your finance essay.
Potential lenders care about the financial section of your dental practice business plan. Make sure to include the following:
Financial statement for your personal finances
Lenders pay more attention to how you handle your money than most people realize. You may want to include a personal financial statement in your business plan that details your present startup funds and how you've allocated your existing resources to your firm.
How Will Startup Funds Be Used?
Lenders may also want to know how you intend to spend the money they're giving you for your new dental practice. Include a section that explains what equipment you'll purchase for your office, how much it will cost to rent or buy office space, how much you'll pay your employees initially, and other financial concerns.
Income Projection
Finally, you may want to include information about how much money you expect your new dental practice to make in the long run. Discuss the number of appointments you anticipate having and how it will rise. You might discuss how much profit you anticipate making after accounting for office mortgage or rent payments, employee pay, and other overhead expenses. Then, if you're considering taking out a loan or investing at that rate, you may want to include a projection of how long it will take you to pay back the loan or investment.
The Executive Summary should come last, after the conclusion.
The executive summary is essentially the business plan's opening sentence, but it's not always necessary to write it first. Write it last, after you've gathered all of the information you'll need for your business plan. For maximum impact, keep it to two pages or less.
Make some appendices
The appendices portion of your business plan should include complete graphs or charts with data drawn from earlier sections. Include timelines for expanding your operation, service fee schedules, and a resume or cover letter.
Is it time to create a Dental Practice Business Plan?
If you're creating a dental practice business plan to open your own office, it's important that you include all pertinent information and organize it in an easy-to-navigate fashion. Potential lenders need to be able to thumb through your business plan and quickly find the sections they're interested in.
You may also think about different ways to get your first patients and expand your new dental practice. What should you do?