Welcome to our comprehensive guide on how long do UTIs last? A comprehensive guide to duration and treatment. If you've ever experienced the discomfort and inconvenience of a urinary tract infection (UTI), you know how important it is to understand the duration of these infections and the best approaches for effective treatment. This article will delve into the world of UTIs, exploring the different types, common symptoms, and factors that influence their duration. Whether you're seeking information for yourself or looking to support a loved one, this guide aims to provide valuable insights and practical advice for managing UTIs and promoting overall well-being. Let's embark on this journey to gain a comprehensive understanding of how long UTIs last and their impact on our total health and fitness.
What is a UTI?
A urinary tract infection (UTI) is an infection that occurs in any part of the urinary system, which includes the kidneys, bladder, ureters, and urethra. The most common type of UTI is a bladder infection (cystitis), but it can also involve the kidneys (pyelonephritis) or the urethra (urethritis). Bacteria typically cause UTIs, although in some cases, they can be caused by viruses or fungi.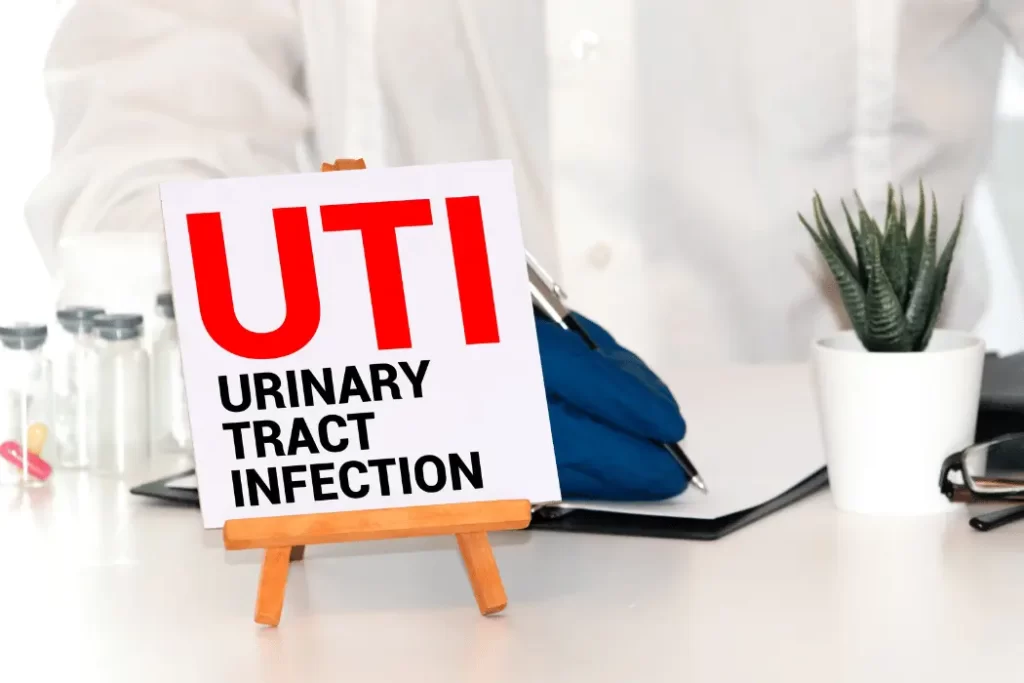 Types of UTIs
UTIs can be classified into two main types: uncomplicated UTIs and complicated UTIs.
Uncomplicated UTIs
Uncomplicated UTIs refer to infections that occur in healthy individuals with normal urinary tracts. They usually affect the bladder and urethra, causing symptoms such as frequent urination, a burning sensation during urination, and cloudy or bloody urine. Uncomplicated UTIs can be easily treated with antibiotics and typically resolve within a few days.
Complicated UTIs
Complicated UTIs are more serious infections that occur in individuals with underlying health conditions or anatomical abnormalities in the urinary tract. They can affect the kidneys and other parts of the urinary system. Complicated UTIs often require a longer duration of treatment and may involve a more comprehensive management plan.
Read more about Ginger for UTI Treatment.
Common Symptoms of UTIs
The symptoms of UTIs can vary depending on the part of the urinary system affected. However, some common symptoms include:
Frequent urination
Urgency to urinate
Burning or pain during urination
Cloudy or foul-smelling urine
Blood in the urine (hematuria)
Lower abdominal pain or discomfort
If you experience any of these symptoms, it's important to consult a healthcare professional for an accurate diagnosis and appropriate treatment.
How Long Do UTIs Last?
The duration of a UTI can vary depending on several factors, including the type of UTI and individual circumstances. In general, uncomplicated UTIs tend to resolve within a few days to a week with proper treatment. However, complicated UTIs may require a longer duration of treatment and monitoring.
Duration of Uncomplicated UTIs
When promptly treated with antibiotics, uncomplicated UTIs can show improvement in symptoms within the first 24 to 48 hours. However, it's essential to complete the full course of antibiotics as your healthcare provider prescribes, even if you start feeling better. Failure to do so may lead to recurrent or persistent UTIs.
Duration of Complicated UTIs
On the other hand, complicated UTIs may require a more extended duration of treatment. The duration can vary depending on factors such as the severity of the infection, the presence of underlying health conditions, and the effectiveness of the chosen treatment approach. It's crucial to work closely with your healthcare provider to ensure the infection is adequately treated and monitored.
Factors Affecting UTI Duration
Several factors can influence the duration of a UTI. Understanding these factors can help in managing and preventing recurrent infections.
Severity of Infection
The severity of the UTI plays a significant role in determining the duration of the infection. Mild infections that are caught early and promptly treated tend to resolve more quickly than severe infections that may require a more extended treatment period.
Timely Treatment
Prompt treatment is crucial in managing UTIs and reducing their duration. Seeking medical attention as soon as you experience symptoms can help receive appropriate treatment and prevent the infection from worsening. Delaying treatment may lead to complications and prolong the duration of the UTI.
Underlying Health Conditions
Individuals with underlying health conditions, such as diabetes, kidney stones, or weakened immune systems, may experience longer-lasting UTIs. These conditions can make the urinary system more susceptible to infections and hinder the body's ability to fight them off effectively.
UTI Treatment Options
The treatment of UTIs typically involves the use of antibiotics to eliminate the bacterial infection. The choice of antibiotics depends on factors such as the type of UTI, the severity of the infection, and the individual's medical history. It's essential to follow the prescribed antibiotic regimen and complete the full course of treatment to ensure the infection is eradicated.
Antibiotics
Antibiotics commonly prescribed for UTIs include trimethoprim-sulfamethoxazole, nitrofurantoin, and ciprofloxacin. Your healthcare provider will determine the specific antibiotic and duration of treatment based on the type and severity of the UTI. It's important to inform your healthcare provider about any allergies or adverse reactions to medications before starting treatment.
Home Remedies
In addition to antibiotics, certain home remedies may help alleviate UTI symptoms and support recovery. Drinking plenty of water, urinating frequently, and avoiding irritants such as caffeine and alcohol can help flush out bacteria from the urinary system. Additionally, applying a heating pad to the lower abdomen may provide relief from pain or discomfort.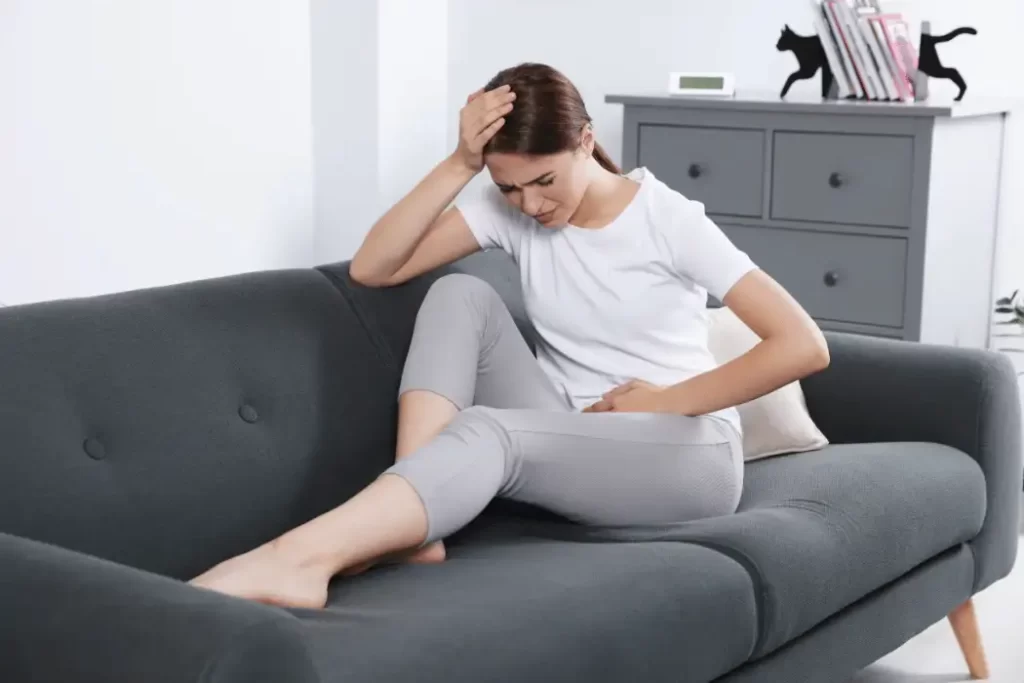 When to Seek Medical Attention
While uncomplicated UTIs can often be managed with home remedies and over-the-counter treatments, certain situations warrant immediate medical attention. If you experience any of the following, it's important to seek medical help:
High fever
Severe pain or discomfort in the abdomen or back
Vomiting or nausea
Blood in the urine
Symptoms that worsen or persist despite treatment
These symptoms may indicate a more severe infection or potential complications that require medical intervention.
Prevention of UTIs
Preventing UTIs is key to reducing the risk of recurrence. Here are some preventive measures you can take:
Drink plenty of water to stay hydrated and flush out bacteria from the urinary system.
Urinate frequently and empty your bladder completely to prevent the buildup of bacteria.
Wipe from front to back after using the toilet to avoid transferring bacteria from the anal area to the urethra.
Avoid using irritating feminine products, such as douches or powders, which can disrupt the natural balance of bacteria in the urinary tract.
Urinate before and after sexual activity to help flush out bacteria that may have entered the urethra during intercourse.
By incorporating these preventive measures into your daily routine, you can reduce the risk of developing UTIs.
Conclusion
Understanding the duration and treatment of urinary tract infections (UTIs) is crucial for maintaining optimal health and well-being. We have explored the different types of UTIs, common symptoms, and factors that can influence their duration. By recognizing the importance of timely treatment and following prescribed antibiotics, individuals can experience relief from UTI symptoms and a faster recovery. Additionally, implementing preventive measures such as staying hydrated and practicing good hygiene can help reduce the risk of recurrent UTIs. Remember, if you ever find yourself asking how long do UTIs last?, this comprehensive guide serves as a valuable resource to empower you with knowledge and promote proactive management of UTIs. By taking control of your urinary health, you can enjoy a life free from the discomfort and inconvenience of UTIs. Stay informed, stay proactive, and prioritize your well-being.