Are you a history enthusiast with a penchant for adventure? Imagine strolling through cobblestone streets, surrounded by the whispers of the past, and stumbling upon hidden treasures that narrate captivating stories. Welcome to the world of historical city tours, where every alleyway holds a secret and every landmark has a tale to tell. Embarking on historical city tours that unveil hidden gems not only satisfies your curiosity for the past but also contributes to your total health and fitness, combining engaging exploration with invigorating physical activity. In this article, we'll dive into the enchanting experience of Unveiling History: Exploring the Hidden Gems on Historical City Tours, and we'll reveal how these tours offer a unique blend of education, excitement, and exploration.
Hidden Gems on Historical City Tours
When it comes to exploring a city's history, Unveiling History: Exploring the Hidden Gems on Historical City Tours takes you beyond the ordinary tourist spots. These tours are curated to unearth lesser-known historical treasures that often go unnoticed. Through immersive narratives and expert guides, you'll have the chance to step back in time, gaining insight into the lives of those who once walked the same streets.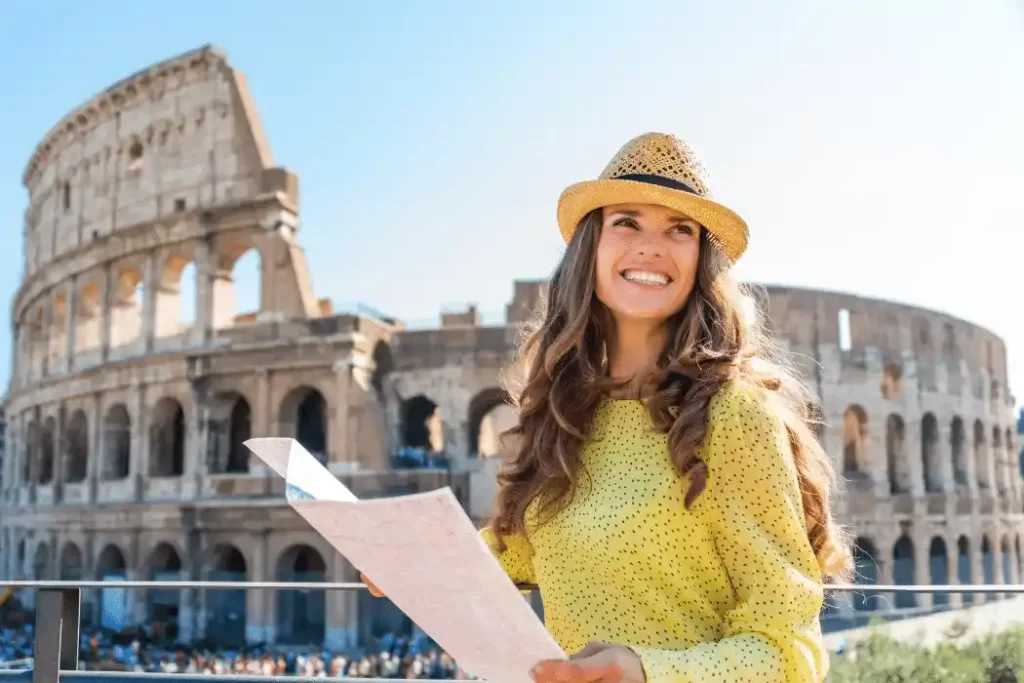 The Allure of Hidden Gems
What makes Unveiling History tours so alluring? It's the thrill of discovery that comes from stumbling upon hidden gems. These gems could be quaint cafes tucked away in a quiet corner, a forgotten mural adorning an alley, or an ancient fountain with a fascinating history. Unlike mainstream attractions, these hidden treasures offer an intimate connection to the past, allowing you to imagine the lives of generations long gone.
Walking Through Time
Picture this: as you stroll through the cobbled pathways of a historical city, the layers of time unfold before you. Each street holds remnants of different eras, from medieval architecture to renaissance sculptures. Unveiling History tours guide you through this temporal tapestry, giving you the chance to witness the evolution of a city firsthand.
Secrets of Architecture
One of the delights of Unveiling History tours is unraveling the secrets of architecture. From Gothic spires to Baroque facades, each building tells a unique story of the time it was constructed. These tours often take you inside historic structures, letting you admire intricate details and craftsmanship that have stood the test of time.
Urban Heritage
Urban heritage is a recurring theme on Unveiling History tours. As cities evolve, some corners remain untouched, preserving their authentic charm. Exploring these pockets of urban heritage provides a sense of nostalgia and a connection to a city's roots.
Embracing Cultural Diversity
Cities are melting pots of cultures, and Unveiling History tours celebrate this diversity. By visiting neighborhoods with distinct cultural influences, you gain insight into the cultural fabric that shapes a city. This experience fosters an appreciation for the harmonious coexistence of different traditions.
Conclusion
the world of Unveiling History: Exploring the Hidden Gems on Historical City Tours opens up a captivating avenue for both history enthusiasts and adventurous souls. These tours are more than mere journeys; they are gateways to the past, offering a chance to touch the untold stories, marvel at the architecture that withstood the test of time, and immerse oneself in the rich tapestry of cultural diversity. As you meander through cobblestone streets and embrace the allure of hidden gems, you'll find yourself transported to eras long gone, with each discovery igniting a sense of wonder and curiosity. Whether you're a traveler seeking unique experiences or a curious soul eager to connect with the past, these tours promise an unforgettable voyage that intertwines the present with the echoes of history.