In our latest blog post, we'll delve into personalized disability support. Join us as we explore the significance of customized plans in enhancing total health and fitness for individuals with diverse abilities. Discover how these tailored approaches address specific challenges and empower individuals to lead fulfilling lives. Stay with us to uncover the transformative potential of personalized care, highlighting its role in promoting independence, dignity, and a journey towards overall well-being. This article delves into the importance of personalized care for individuals with disabilities and how it contributes to an improved quality of life and overall well-being.
The Evolution of Disability Support
A Historical Perspective
Throughout history, society's approach to disability has transformed dramatically. Previously, individuals with disabilities were often marginalized and excluded, receiving limited or no support. However, as societies progressed, the perception of disability shifted towards a more inclusive and compassionate approach.
The Rise of Person-Centered Care
One significant outcome of this shift is the rise of person-centred care. Unlike traditional models that follow a standardized approach, person-centred care recognizes each individual's unique needs and preferences. This approach acknowledges that a disability is just one aspect of a person's identity and that their aspirations, interests, and capabilities should be at the forefront of their support plan.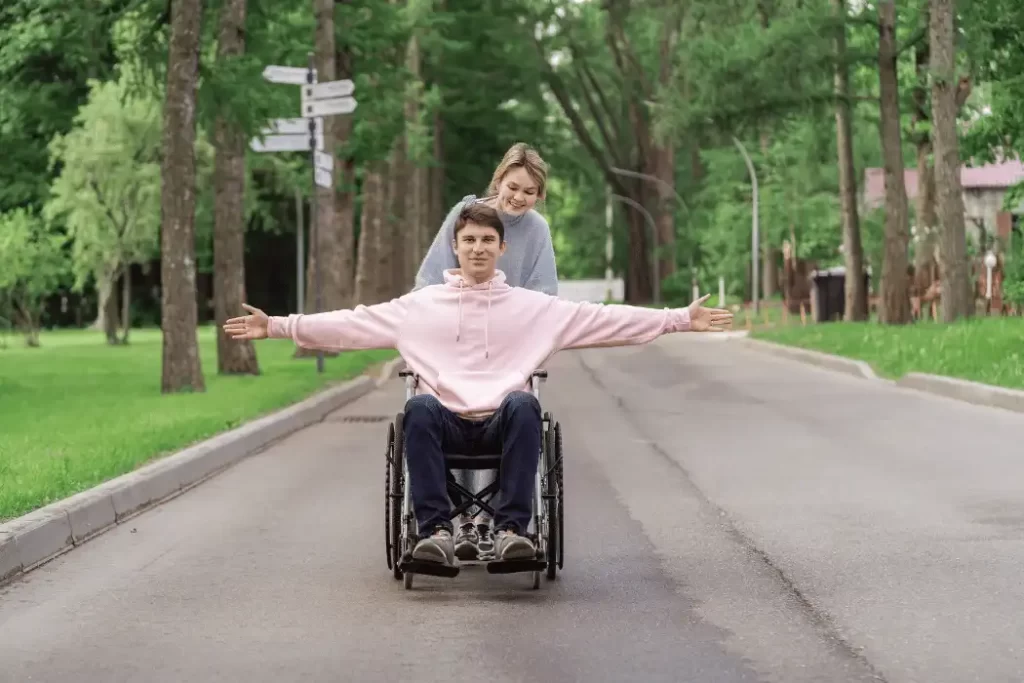 The Power of Personalized Support
Enhancing Quality of Life
Personalized disability support plans significantly enhance the quality of life for individuals with disabilities. When support is tailored to their specific needs, individuals are more likely to engage in activities they enjoy, form meaningful connections, and experience a sense of purpose. This holistic approach acknowledges the person's emotional, social, and psychological well-being, resulting in a more fulfilling life.
Fostering Independence
A cornerstone of personalized care is fostering independence. Rather than creating an environment of dependency, personalized support empowers individuals to develop skills and capabilities that enable them to lead more autonomous lives. Through targeted interventions and assistance, individuals can gain confidence and the ability to navigate daily challenges, boosting their self-esteem and overall confidence.
Addressing Unique Challenges
Individuals face distinct challenges based on their disability type, severity, and personal circumstances. Personalized care ensures that these challenges are acknowledged and addressed effectively. Whether designing adaptive communication strategies, implementing specialized therapies, or providing assistive devices, tailored support acknowledges each individual's unique hurdles.
Implementing Personalized Care
Collaborative Approach
To create effective personalized support plans, collaboration is key. A multidisciplinary team, including medical professionals, therapists, caregivers, and the individual, works together to comprehensively understand the person's needs. This collaborative effort ensures that all aspects of their life are considered, leading to a well-rounded support plan.
Assessing Individual Needs
The foundation of personalized care lies in a thorough assessment of individual needs. This involves understanding the person's strengths, challenges, preferences, and aspirations. Through assessments, the support team can identify areas where assistance is required and develop strategies to maximize the person's potential.
Regular Evaluation and Adaptation
Personalized care is not static; it evolves as the individual progresses and their needs change. Regular evaluation of the support plan allows adjustments to be made to respond to new developments or challenges. This adaptability ensures that the person receives the most relevant and effective support throughout their journey.
The Future of Disability Support
Embracing Technological Advancements
As technology advances, so do the possibilities for personalized disability support. Assistive technologies, such as communication devices and mobility aids, are becoming more sophisticated and tailored to individual needs. These innovations enhance independence and open up new opportunities for individuals with disabilities to actively participate in various aspects of life.
Shaping Inclusive Communities
Another promising direction is the emphasis on creating inclusive communities. Personalized care extends beyond individual support plans; it encompasses the broader community's attitude and infrastructure. By fostering understanding, acceptance, and accessible environments, society can work harmoniously to provide the necessary support for individuals with disabilities to thrive.
Conclusion
In disability support, personalization is not just a preference; it's a necessity. Tailoring support plans to the individual's unique needs and aspirations leads to a higher quality of life, increased independence, and a sense of belonging in an inclusive society. As the landscape of disability care continues to evolve, personalized care stands at the forefront, demonstrating its transformative power and potential to revolutionize how we approach support for individuals with disabilities.