In the realm of healthcare, the availability of oxygen is paramount for the well-being of patients. The health industry heavily relies on a consistent and adequate supply of oxygen to support various medical procedures and emergency situations. This article delves into the essentiality of oxygen supply in the health industry, exploring different sources, delivery systems, applications, challenges, and ensuring availability. The availability of essential oxygen supply in the health industry is crucial for total health and fitness, as it supports various medical procedures and ensures optimal patient care. Understanding these aspects is crucial for maintaining a reliable and efficient oxygen infrastructure in healthcare facilities.
Oxygen Sources
Oxygen has traditionally been supplied to medical facilities through different methods. However, advancements in technology have revolutionized oxygen generation, ensuring a more accessible and cost-effective approach.
Traditional oxygen supply methods
In the past, healthcare facilities depended on the delivery of oxygen cylinders from external suppliers. These cylinders contained compressed oxygen and required regular replenishment. While this method served its purpose, it posed challenges in terms of logistics, inventory management, and potential delays.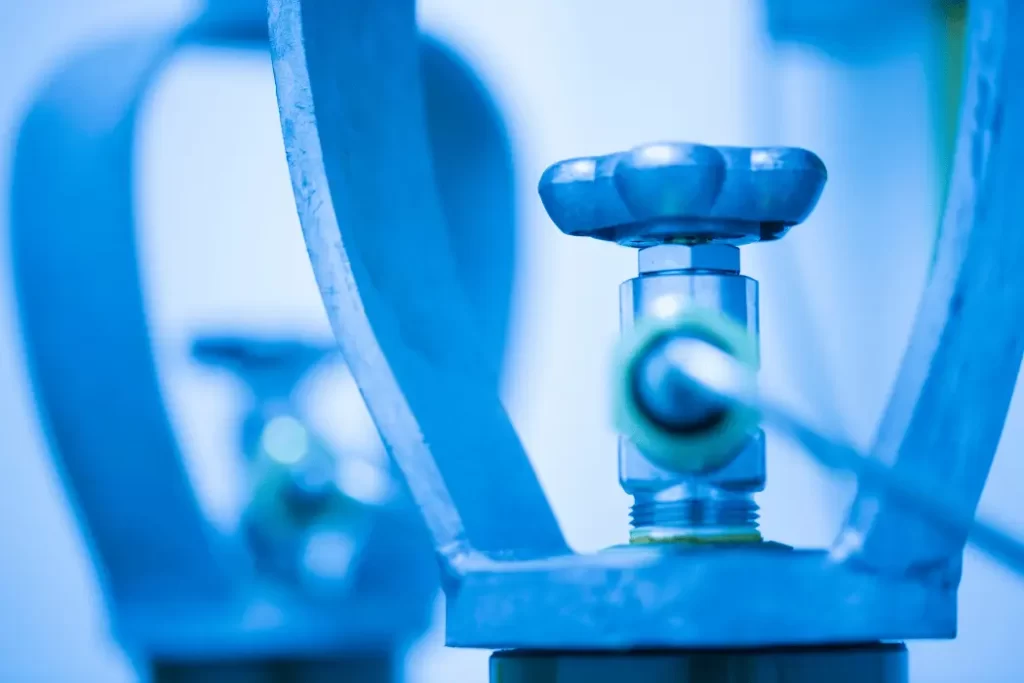 Advancements in oxygen generation technology
With technological progress, on-site oxygen generation systems have emerged as a reliable and efficient alternative. These systems employ advanced air separation techniques to extract oxygen directly from the ambient air. By utilizing filtration and molecular sieves, these systems can concentrate oxygen, ensuring a continuous supply without the need for external deliveries.
Read more about Stages of COPD here.
On-site oxygen generation systems
On-site oxygen generation systems offer numerous advantages for the health industry. They eliminate the logistical challenges associated with traditional supply methods, reduce costs, and provide a self-sufficient and reliable oxygen supply. Such systems can be tailored to the specific needs of healthcare facilities, ensuring an uninterrupted flow of oxygen for various medical applications. When exploring your oxygen therapy needs, it's important to understand the various oxygen tank sizes available, ensuring you choose the most suitable option for your requirements.
Oxygen Delivery Systems
Oxygen delivery systems play a crucial role in transporting oxygen from the source to the patients in need. Different delivery systems cater to varying requirements and medical contexts.
Types of oxygen delivery systems
Oxygen cylinders: These portable containers store compressed oxygen and are commonly used in emergency situations or when mobility is essential. Oxygen cylinders are designed to be easily transportable and provide a readily available oxygen source.
Oxygen concentrators: These devices extract oxygen from ambient air and concentrate it for therapeutic use. Oxygen concentrators are widely used in both healthcare facilities and home settings. They offer a convenient and cost-effective solution, particularly for patients requiring long-term oxygen therapy.
Liquid oxygen systems: Liquid oxygen systems involve storing oxygen in its liquid form, which allows for a more concentrated and space-efficient storage solution. These systems are commonly used in healthcare facilities where a large and continuous supply of oxygen is required. Liquid oxygen is stored in insulated containers and can be easily converted into a gaseous form for administration to patients.
Applications in the Health Industry
The availability of oxygen plays a vital role in various applications within the health industry, ensuring the well-being of patients and facilitating critical medical procedures.
Oxygen supply in hospitals
Hospitals require a constant and reliable source of oxygen to meet the needs of patients in different departments and units. From emergency rooms to intensive care units, oxygen is indispensable for respiratory support, post-operative care, and other medical interventions. On-site oxygen generation systems or a combination of different delivery methods are employed to maintain a steady oxygen supply within hospitals.
Oxygen therapy for patients
Oxygen therapy involves the administration of oxygen to patients with respiratory conditions or insufficient oxygen levels. It aids in improving oxygen saturation, alleviating shortness of breath, and supporting overall respiratory function. Oxygen concentrators, cylinders, or liquid oxygen systems are utilized to provide the required oxygen therapy to patients in both clinical and home settings.
Emergency medical services
Emergency medical services rely on oxygen for immediate life-saving interventions. Ambulances and other emergency vehicles are equipped with oxygen cylinders or concentrators to provide oxygen to patients in critical condition during transport. The availability of oxygen in emergency situations can significantly impact patient outcomes and the effectiveness of medical interventions.
Surgical procedures and anesthesia
Oxygen is an integral part of surgical procedures and anesthesia. It is used in combination with other gases to create the right balance for maintaining patients' vital signs, ensuring safe and effective anesthesia administration, and facilitating surgical procedures. An uninterrupted supply of oxygen is crucial during surgeries to ensure the well-being of patients and the success of the operation.
Ensuring Oxygen Availability
While the importance of oxygen supply in the health industry is evident, certain challenges need to be addressed to ensure its availability in all healthcare settings.
Challenges in oxygen supply
Factors such as unexpected spikes in demand, infrastructure limitations, supply chain disruptions, and natural disasters can pose challenges to the reliable and continuous supply of oxygen. It is essential for healthcare facilities to have contingency plans, adequate storage capacity, and proactive monitoring to mitigate potential risks and ensure a robust oxygen supply system.
Storage and transportation considerations
Proper storage and transportation of oxygen are critical to maintaining its quality and effectiveness. Oxygen cylinders and liquid oxygen systems need to be stored and handled safely, adhering to specific guidelines to prevent leaks, contamination, or accidents. Additionally, efficient transportation systems must be in place to facilitate the timely delivery of oxygen cylinders and concentrators to healthcare facilities and patients in need.
Role of government and organizations
Governments and healthcare organizations play a crucial role in ensuring the availability of oxygen in the health industry. They establish regulations, standards, and guidelines for oxygen supply, storage, and distribution. Additionally, investments in infrastructure, technological advancements, and proactive planning are essential to meet the increasing demand for oxygen in healthcare settings.
Conclusion
A reliable and sufficient oxygen supply is indispensable for the health industry. Advancements in oxygen generation technology and various delivery systems have revolutionized the way oxygen is provided to patients. From hospitals to emergency medical services and surgical procedures, the availability of oxygen is vital for ensuring optimal patient care. However, challenges exist, and careful planning, proactive measures, and government support are necessary to ensure a robust and uninterrupted oxygen supply system in healthcare facilities.