Sleep apnea is a sleep disorder that affects millions of people worldwide. It is characterized by breathing interruptions during sleep, which can lead to oxygen deprivation, reduced sleep quality, and other total health and fitness problems. However, can sleep apnea kill you? In this article, we will explore the risks and dangers associated with this condition and how to manage it to prevent any potential harm.
What is Sleep Apnea?
Sleep apnea is a sleep disorder that occurs when a person's breathing is repeatedly interrupted during sleep. These interruptions can last for a few seconds to several minutes, and they can occur dozens or even hundreds of times per night. Sleep apnea is classified into three types: obstructive sleep apnea, central sleep apnea, and complex sleep apnea syndrome.
Obstructive Sleep Apnea (OSA)
Obstructive sleep apnea is the most common type of sleep apnea. It occurs when the muscles in the back of the throat fail to keep the airway open, despite the efforts to breathe.
Central Sleep Apnea (CSA)
Central sleep apnea occurs when the brain fails to send the proper signals to the muscles that control breathing. As a result, the body doesn't receive the oxygen it needs.
Complex Sleep Apnea Syndrome (CompSA)
Complex sleep apnea syndrome is a combination of obstructive and central sleep apnea. It occurs when a person has both types of sleep apnea.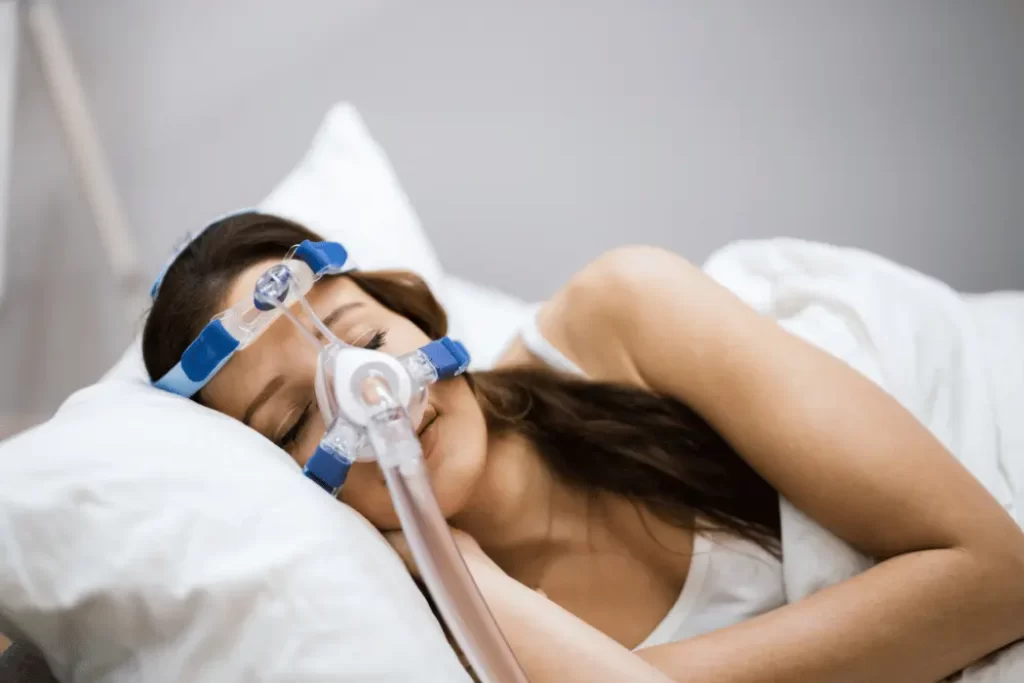 What are the Risks of Sleep Apnea?
Sleep apnea can lead to a range of complications and health risks, including:
High Blood Pressure
Sleep apnea can cause high blood pressure or exacerbate existing hypertension. This happens because the body's oxygen levels drop, and the brain sends signals to narrow the blood vessels to increase blood flow and oxygen delivery.
Heart Disease
Sleep apnea has been linked to an increased risk of heart disease, including heart attacks, stroke, and irregular heartbeat. The repeated drops in oxygen levels can lead to changes in the blood vessels, which can damage the heart and increase the risk of cardiovascular disease.
Type 2 Diabetes
People with sleep apnea are at a higher risk of developing type 2 diabetes, a condition in which the body can't properly use insulin to regulate blood sugar levels. Sleep apnea may contribute to this risk by disrupting the body's metabolism and increasing insulin resistance.
Depression and Anxiety
Sleep apnea can affect a person's mental health by causing symptoms such as depression and anxiety. These symptoms may occur due to the stress on the body and the lack of quality sleep.
Cognitive Impairment
Sleep apnea can lead to cognitive impairment, including problems with memory, attention, and decision-making. This happens because the brain isn't receiving enough oxygen during sleep, which can affect its ability to function properly.
Read more about Sleep Aids For Kids.
Can Sleep Apnea Kill You?
While sleep apnea itself is not typically fatal, it can lead to other health problems that can be life-threatening. For instance, sleep apnea can increase the risk of accidents and injuries due to daytime sleepiness, and it can also worsen existing health conditions, such as heart disease and stroke, increasing the risk of death.
Moreover, severe sleep apnea can lead to a condition called hypoxemia, where oxygen levels in the body are dangerously low. This can cause organ damage and even lead to death in extreme cases.
How to Manage Sleep Apnea?
The good news is that sleep apnea can be managed with proper treatment. Here are some ways to manage sleep apnea:
Continuous Positive Airway Pressure (CPAP)
CPAP is a treatment that involves wearing a mask over the nose and mouth while sleeping. The mask is connected to a machine that delivers a continuous stream of air pressure, which helps keep the airway open.
Oral Appliances
Oral appliances are custom-made devices that can help keep the airway open by repositioning the jaw and tongue.
Lifestyle Changes
Lifestyle changes can also help manage sleep apnea, such as losing weight, avoiding alcohol and sedatives, quitting smoking, and sleeping on the side.
Conclusion
Sleep apnea is a sleep disorder that can have serious consequences if left untreated. While it may not directly kill you, it can lead to other health problems that can be life-threatening. Therefore, it is essential to manage the condition properly through treatment and lifestyle changes. If you suspect that you may have sleep apnea, it is recommended to seek medical advice.