When it comes to farming, choosing the right equipment is crucial for achieving success. One of the most important components of a farm's equipment is its tires. The quality and suitability of tires can greatly impact the efficiency and productivity of a farm's operations. With a vast array of options available on the market, finding the best farm tires for your specific needs can be a daunting task. This is where careful consideration and expert guidance come into play. In this article, we will explore the key factors to consider when selecting farm tires and provide insights into the different types available. By understanding your farm's requirements and the specific features of each tire, you can make an informed decision that will not only enhance your productivity but also save you time and money in the long run. So let's roll through the key considerations and find the best tires to keep your farm rolling towards success.
High-quality tires improve farm productivity.
Investing in high-quality tires is crucial for improving farm productivity. A well-maintained set of tires can significantly enhance the efficiency and performance of farming machinery, leading to increased yields and reduced downtime. High-quality tires provide better traction and stability, allowing farmers to navigate various terrains with ease and accuracy. They also offer improved load-carrying capacity, reducing the risk of equipment breakdown under heavy loads. Additionally, these tires are designed to withstand wear and tear, providing longer service life and minimizing the need for frequent replacements. By choosing the best farm tires, farmers can optimize their operations, enhance productivity, and ultimately achieve greater success in their fields.
Consider soil type and conditions.
When selecting the best farm tires for your fields, it is crucial to consider the soil type and conditions specific to your agricultural operation. Different soil types, such as sandy, clay, or loamy soils, have varying properties that can impact tire performance. For instance, sandy soils require tires with a larger footprint and deeper treads to prevent excessive slippage. On the other hand, clay or loamy soils may necessitate tires that offer better self-cleaning capabilities to prevent mud buildup. Additionally, considering the terrain and weather conditions is essential. If your fields are hilly or prone to wet conditions, choosing tires with aggressive tread patterns and superior traction becomes imperative to ensure optimal grip and maneuverability. By carefully evaluating the soil type and conditions, you can make informed decisions when selecting farm tires that will maximize productivity and efficiency in your agricultural operations.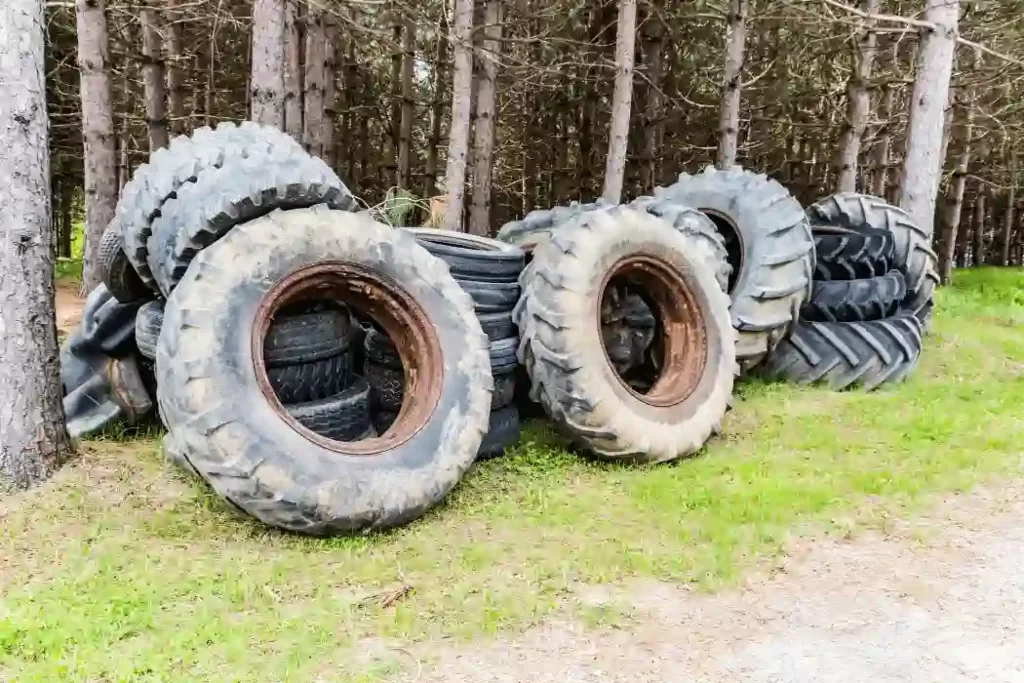 Checkout: How to Choose the Perfect Car for Your Needs and Budget
Choose tires with durable tread.
To maintain optimal performance and longevity in your farm tires, it is crucial to choose tires with durable tread. The tread is the part of the tire that makes contact with the ground, providing traction and stability. Opting for tires with a durable tread ensures that they can withstand the demanding conditions of your fields without premature wear or damage. Look for tires with high-quality rubber compounds and deep tread patterns that are designed to resist wear from constant use and harsh terrain. Investing in durable tread not only enhances the lifespan of your tires but also ensures consistent performance, reducing the need for frequent replacements and saving you valuable time and resources in the long run. When it comes to heavy-duty equipment, solid skid steer tires from Gallagher Tire are known for their durability and reliability.
Optimize traction with proper inflation.
Proper inflation is another vital aspect of optimizing traction in your farm tires. It is crucial to maintain the recommended tire pressure based on the manufacturer's specifications. Underinflated tires can result in reduced traction, as they have a larger contact patch with the ground, leading to increased rolling resistance and decreased stability. On the other hand, overinflated tires can cause less contact area with the ground, resulting in reduced traction and increased susceptibility to punctures or other damages. Regularly check and adjust the tire pressure to ensure optimal performance and maximize traction in the field. By maintaining proper inflation, you not only enhance traction but also improve fuel efficiency, reduce tire wear, and minimize the risk of potential accidents or breakdowns.
Don't overlook tire maintenance needs.
Proper tire maintenance extends beyond just maintaining the correct tire pressure. It is important to regularly inspect your farm tires for signs of wear and tear, such as uneven tread wear, cuts, or bulges. These issues can affect the performance and longevity of your tires, as well as compromise safety in the field. Additionally, keeping your tires clean from debris and dirt can prevent them from becoming imbalanced or damaged. Neglecting tire maintenance needs can lead to reduced traction, decreased fuel efficiency, and increased risk of tire failures. By conducting routine inspections and addressing any necessary repairs or replacements promptly, you can ensure that your farm tires are in optimal condition, maximizing their performance and contributing to your overall success in the field.
Conclusion
Choosing the best farm tires for your fields is a crucial decision that can impact the success of your agricultural business. By considering factors such as soil type, crop type, and tire size, you can make an informed decision that will help optimize your farm's efficiency and productivity. Remember to also regularly maintain and replace your tires to ensure the safety of yourself and your equipment. With the right tires, you can roll through success and achieve your farming goals with ease.