In today's fast-paced and high-stress world, finding moments of peace and tranquility can be a challenge. Meditation is a practice that has been around for centuries and has been proven to have numerous benefits for both the mind and the body. One way to enhance your meditation practice is by incorporating meditation music. Meditation music is specifically designed to help you relax, focus, and deepen your meditation experience. It can elevate your mind and spirit to new levels of consciousness and awareness. The right music can also help with concentration, mood regulation, and stress relief. Listening to meditation music can help elevate your mind and spirit while also promoting total health and fitness. Whether you are new to meditation or have been practicing for years, meditation music can help take your practice to the next level. In this blog post, we will explore the benefits of meditation music, the different types of meditation music available, how to incorporate it into your practice, and some of our top recommendations. So, let's get started and elevate our minds and spirits with the power of meditation music.
1. Understand the Benefits of Meditation Music
Meditation Music has been used for centuries to enhance the experience of meditation, as well as for relaxation, stress reduction, and improving overall well-being. The benefits of meditation music are numerous and include reducing anxiety and depression, calming the mind, improving focus and concentration, enhancing creativity, and increasing self-awareness. Additionally, meditation music can help with pain management, lower blood pressure and heart rate, and improve sleep quality. Research has shown that music has a unique ability to affect brain waves, allowing listeners to achieve deeper meditative states and experience a sense of peace and tranquility. Understanding the benefits of meditation music can help elevate your mind and spirit, leading to a more peaceful and fulfilling life.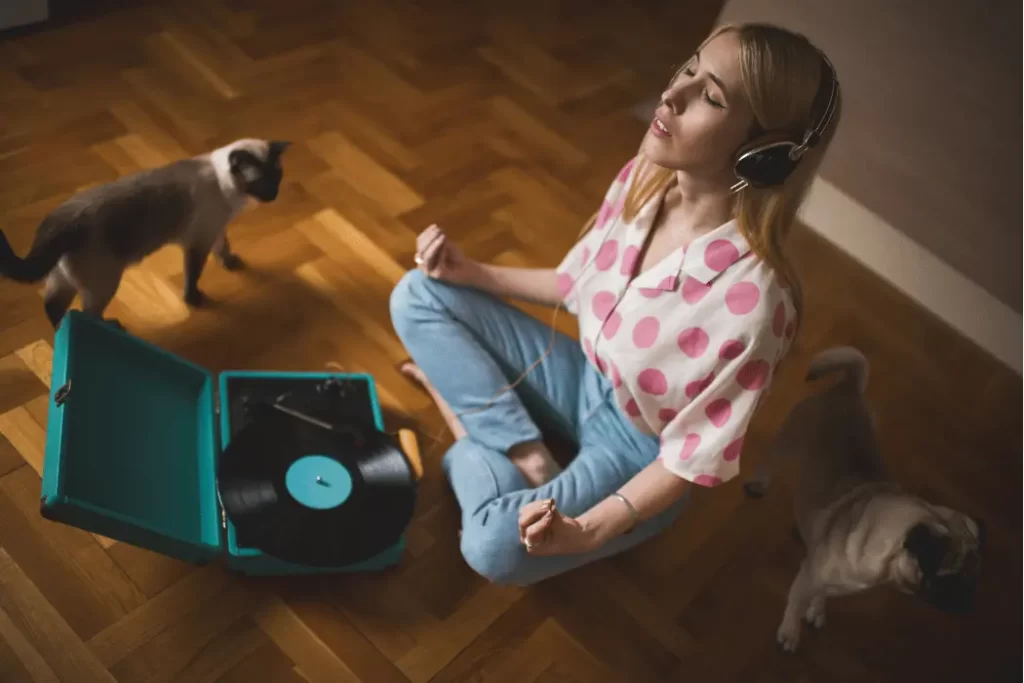 2. Create Your Ideal Atmosphere
Creating the right atmosphere is key to achieving a fulfilling meditation experience. It's important to consider the environment you're in and how it affects your state of mind. Set up your meditation space in a way that encourages relaxation and tranquility. Choose a quiet room that's free from distractions, and use soft lighting to create a calming ambiance. Try to keep the temperature comfortable, and consider adding elements of nature such as plants or natural sounds to your space. The right atmosphere can help you to relax and let go of any daily stresses that are on your mind, allowing you to fully engage in your meditation practice. With meditation music, the right atmosphere can become even more immersive, allowing you to elevate your mind and spirit to new heights.
Read more about Twin Heart Meditation.
3. Utilize Music and Sounds to Focus Your Mind
Meditation has been used for centuries as a means of calming the mind and rejuvenating the spirit. By incorporating music and sounds into the meditation practice, you can elevate your experience to a whole new level. Research has shown that certain types of music and sounds can influence brain waves, inducing a state of deep relaxation and heightened awareness. Utilizing these techniques can help you to focus your mind, alleviate stress and anxiety, and improve your overall sense of well-being. Whether you are just starting out or are a seasoned practitioner, meditation music can be a powerful tool for enhancing your practice and elevating your mind and spirit. In this document, we will explore three ways to utilize music and sounds to focus your mind during your meditation practice.
4. Experiment with Different Genres
One effective way to elevate your mind and spirit with meditation music is to experiment with different genres. Meditation music encompasses a wide range of genres, including ambient, new age, classical, and even rock or electronic music. Each genre offers its unique characteristics and can evoke different emotions and sensations in our minds and bodies. By exploring different genres of meditation music, you can discover which ones resonate with you the most and help you achieve a deeper meditative state. For example, some people find that ambient music helps them relax and release tension, while others prefer classical music for its soothing and uplifting qualities. By trying out different styles of meditation music, you can expand your horizons and enrich your meditation practice with the power of sound.
5. Make It a Daily Practice
Making meditation a daily practice is vital if you want to reap the full benefits of it. Consistency is key when it comes to meditation, and the more you do it, the better you'll get at it. Start by setting aside a few minutes each day to meditate, and gradually increase the length of your sessions as you become more comfortable. Listening to meditation music during your practice can help you maintain focus and relaxation, enabling you to deepen your meditation experience. Incorporating meditation music into your daily routine can also help you to remain centered and balanced, cultivating a sense of tranquility and peace that will help you navigate the stresses of everyday life with greater ease. By making meditation a daily practice, you can elevate your mind and spirit, and experience profound benefits that will enhance your overall wellbeing.
Conclusion
Incorporating meditation music into your daily routine can greatly benefit your mind and spirit. The soothing sounds help to calm your thoughts and promote relaxation, allowing you to better connect with your inner self and achieve a sense of peace. Whether you are a beginner or an experienced practitioner of meditation, there is no denying the positive impact that music can have on your practice. So why not give it a try and see how it can elevate your mind and spirit?