Are you a seafood lover who is expecting? If so, you might be wondering can pregnant women eat crab? Crab meat is a popular seafood option that is enjoyed by many, but it can also be a source of concern for expecting mothers. There are many myths and misconceptions surrounding the safety of eating crab meat during pregnancy. The blog post provides valuable information for expectant mothers to make informed decisions about their total health and fitness during pregnancy. In this article, we will explore the truth about crab meat and pregnancy.
Understanding the Nutritional Value of Crab Meat
Before we delve into whether crab meat is safe for pregnant women, it's important to understand the nutritional value of this seafood. Crab meat is a great source of protein, vitamins, and minerals, including zinc, copper, and selenium. It is also low in fat and calories, making it a healthy choice for those who are watching their weight.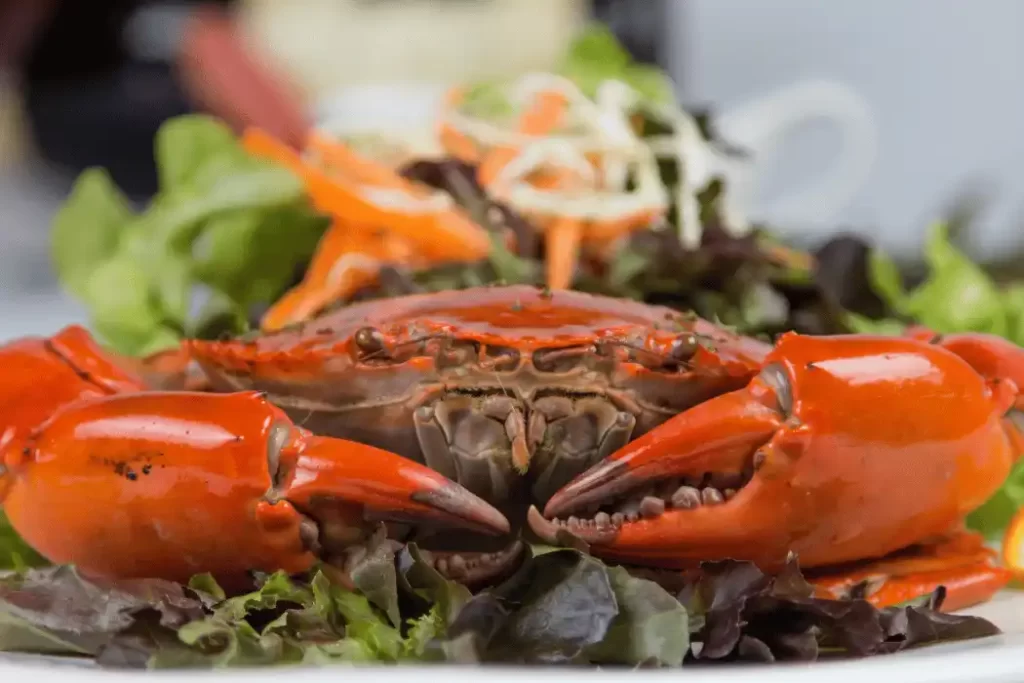 Protein
Protein is an essential nutrient that is required for the growth and development of the fetus. Pregnant women are advised to consume an additional 25 grams of protein per day. Crab meat is a great source of protein, with one serving providing about 20 grams of protein.
Vitamins and Minerals
Crab meat is also rich in vitamins and minerals, including vitamin B12, vitamin C, copper, zinc, and selenium. These nutrients are essential for the healthy development of the fetus and can also help prevent common pregnancy-related health issues, such as anemia.
The Concerns About Eating Crab Meat During Pregnancy
Despite the nutritional benefits of crab meat, many pregnant women are concerned about the safety of consuming it during pregnancy. There are two main concerns that are often raised:
Mercury
Mercury is a naturally occurring element that can be found in the environment. It is also present in many types of seafood, including crab meat. High levels of mercury can be harmful to the developing fetus, and can lead to developmental delays and cognitive problems.
However, it's important to note that crab meat is generally considered to be a low-mercury seafood option. The FDA recommends that pregnant women can safely consume up to 8 to 12 ounces of low-mercury seafood per week.
Read more about Passion Fruit During Pregnancy.
Bacteria
Another concern about consuming crab meat during pregnancy is the risk of bacterial contamination. Raw or undercooked crab meat can be contaminated with bacteria such as Vibrio parahaemolyticus or Salmonella, which can cause food poisoning.
To minimize the risk of bacterial contamination, pregnant women should only consume fully cooked crab meat. It's also important to follow safe food handling practices, such as washing your hands and cooking surfaces thoroughly, to reduce the risk of contamination.
The Verdict: Can Pregnant Women Eat Crab Meat?
Now that we've explored the nutritional value and concerns about eating crab meat during pregnancy, it's time to answer the big question: is it safe for pregnant women to eat crab meat?
The answer is yes, with a few caveats. Pregnant women can safely consume low-mercury seafood, including crab meat, in moderation. It's important to ensure that the crab meat is fully cooked and that safe food handling practices are followed to reduce the risk of bacterial contamination.
Conclusion
The answer to can pregnant women eat crab is a resounding "yes"! Crab meat is a nutritious and delicious source of protein, omega-3 fatty acids, and other essential nutrients. However, it's important to consume it in moderation and take certain precautions, such as avoiding raw or undercooked crab meat and opting for cooked varieties. As with any dietary changes during pregnancy, it's always best to consult with your healthcare provider to ensure the safety and well-being of both you and your baby. So, feel free to indulge in some tasty crab dishes during your pregnancy, but do so in a mindful and informed manner.