Blood donation is a noble act that can save lives and contribute to the well-being of others. However, for individuals with diabetes, there may be certain considerations and guidelines to follow before donating blood. Are you wondering if can diabetics donate blood? This article provides comprehensive guidelines and considerations for individuals with diabetes regarding blood donation. This article provides valuable insights into the impact of blood donation on total health and fitness for individuals with diabetes. In this article, we will explore the topic of whether diabetics can donate blood, providing insights into the guidelines and considerations that need to be taken into account.
Understanding Diabetes
Diabetes is a chronic condition characterized by high blood sugar levels. It affects the body's ability to produce or effectively use insulin, a hormone responsible for regulating blood sugar. There are two main types of diabetes: type 1 and type 2.
Type 1 diabetes is an autoimmune condition where the body's immune system attacks and destroys the insulin-producing cells in the pancreas. It is usually diagnosed during childhood or adolescence and requires lifelong insulin therapy.
Type 2 diabetes, on the other hand, occurs when the body becomes resistant to insulin or does not produce enough insulin to maintain normal blood sugar levels. This form of diabetes is often associated with lifestyle factors such as obesity, sedentary behavior, and poor diet.
Can Diabetics Donate Blood?
The eligibility of diabetics to donate blood depends on several factors, including their overall health, diabetes management, and any associated complications. In many cases, diabetics are able to donate blood as long as their condition is well-controlled and they meet certain criteria.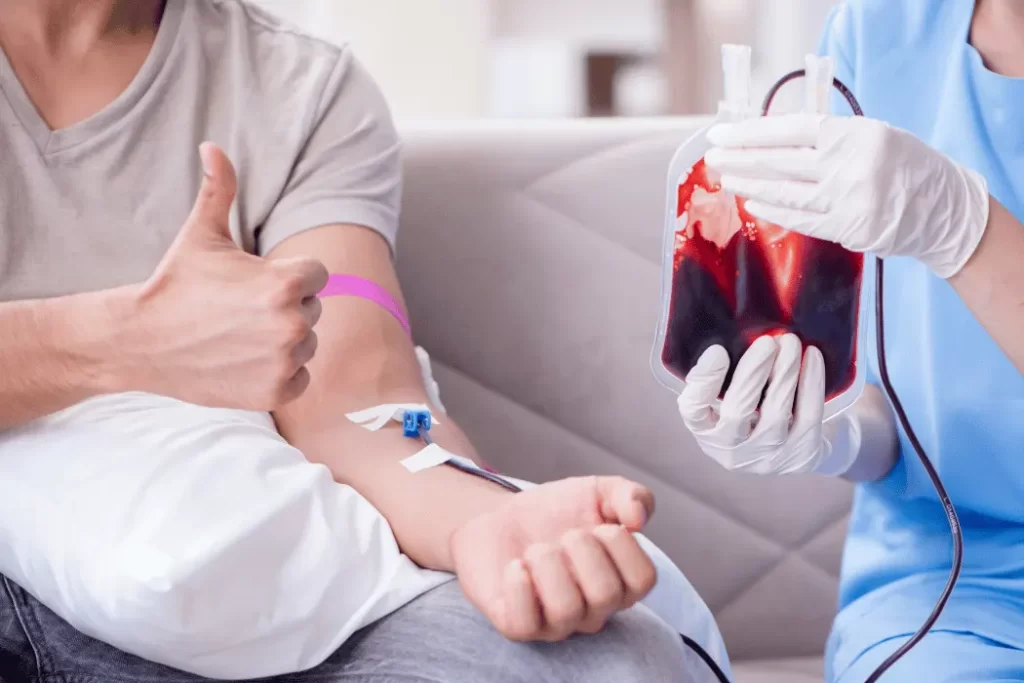 Criteria for Diabetic Blood Donation
Stable Blood Sugar Levels: Before donating blood, diabetics should ensure that their blood sugar levels are stable and within the target range recommended by their healthcare provider. Uncontrolled blood sugar fluctuations can pose risks during the donation process.
Good Overall Health: Diabetic individuals considering blood donation should be in good overall health and free from active infections, such as cold or flu symptoms. It is crucial to disclose any medical conditions, medications, or recent hospitalizations to the blood donation center.
Medication Considerations: Some diabetic medications, such as insulin and metformin, do not disqualify individuals from donating blood. However, certain medications like thiazolidinediones (TZDs) may have restrictions. It is important to consult with a healthcare provider or the blood donation center to determine eligibility.
Complications and Associated Factors: Diabetics with complications, such as diabetic retinopathy, peripheral neuropathy, or cardiovascular disease, may need to undergo further evaluation before being considered eligible for blood donation. The decision will be made on a case-by-case basis by healthcare professionals.
Precautions and Recommendations
While diabetics can donate blood, it is crucial for them to take certain precautions and follow recommendations to ensure a safe and successful donation process:
Hydration: Staying well-hydrated is essential for everyone, including diabetics, before donating blood. Drinking plenty of water in the days leading up to the donation can help maintain good blood volume and make the process smoother.
Monitoring Blood Sugar Levels: Diabetics should monitor their blood sugar levels before, during, and after blood donation. It is advisable to check blood sugar levels more frequently on the day of donation to ensure they remain within the target range.
Eating a Balanced Meal: Having a balanced meal before blood donation is important for diabetics to prevent low blood sugar (hypoglycemia) during and after the donation. The meal should include a combination of carbohydrates, protein, and healthy fats.
Rest and Recovery: After donating blood, it is essential for diabetics to take some time to rest and recover. Physical activity should be avoided for a few hours to prevent dizziness or lightheadedness.
Conclusion
In conclusion, can diabetics donate blood as long as their condition is well-managed and they meet the necessary criteria. It is crucial for individuals with diabetes to maintain stable blood sugar levels, be in good overall health, and disclose any relevant information to the blood donation center. By following the guidelines and recommendations outlined in this article, diabetics can actively participate in blood donation and make a positive impact on the lives of others. Remember, always consult with your healthcare provider for personalized advice and guidance regarding blood donation and diabetes management.