Chest pain is often associated with heart problems, but not all chest pain is a sign of a heart attack. In some cases, chest pain can be atypical, indicating underlying conditions other than cardiac issues. Understanding the nature of atypical chest pain and its distinguishing features from a heart attack is crucial for timely diagnosis and appropriate treatment. In the informative blog discussing atypical chest pain, readers gain valuable insights into the importance of embracing total health and fitness to effectively prevent and manage cardiovascular conditions beyond heart attacks. This article will delve into the various causes, symptoms, diagnosis, and management of atypical chest pain, providing valuable insights for individuals experiencing this condition.
Understanding atypical chest pain
Chest pain is a common symptom that can arise from various causes, ranging from benign conditions to life-threatening emergencies. While chest pain is often linked to cardiac events, atypical chest pain refers to discomfort or pain in the chest area that does not exhibit typical characteristics associated with a heart attack. It is important to recognize the potential causes and symptoms of atypical chest pain to ensure accurate diagnosis and prompt medical intervention when necessary.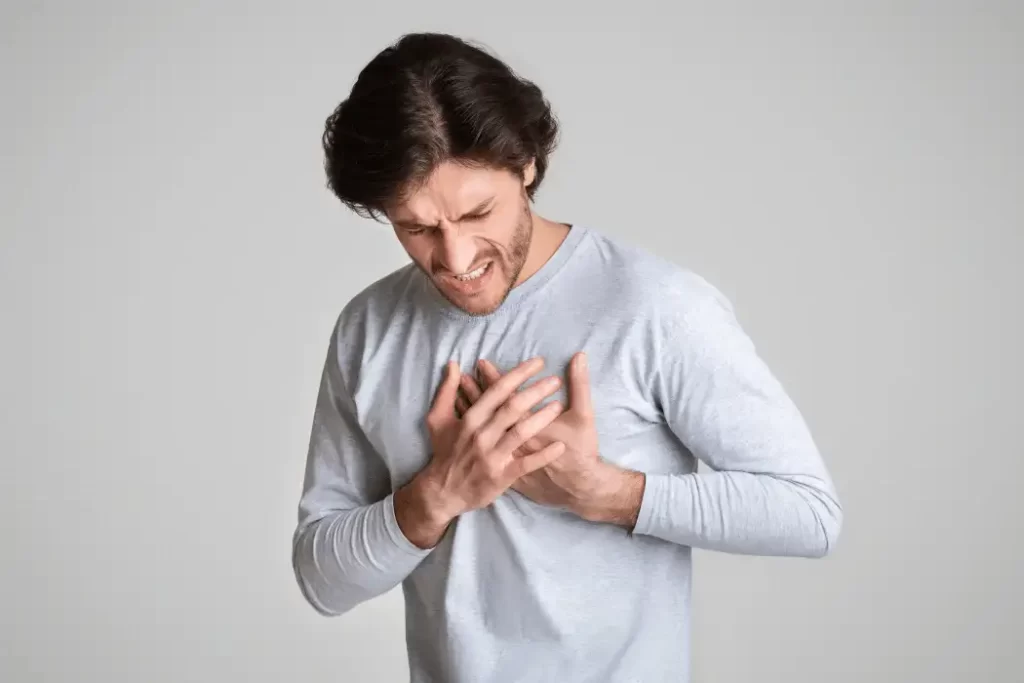 Common causes of chest pain
Heart-related causes
Heart-related causes account for a significant number of chest pain cases. Conditions such as angina, myocardial infarction (heart attack), and pericarditis can manifest as chest pain. These conditions are often accompanied by additional symptoms such as shortness of breath, palpitations, and radiating pain in the arms or jaw.
Non-heart-related causes
Not all cases of chest pain stem from cardiac issues. Non-heart-related causes include gastrointestinal problems like acid reflux, peptic ulcers, and esophageal spasms. Musculoskeletal conditions such as costochondritis and muscle strains can also lead to chest pain. Additionally, respiratory conditions like pneumonia or pleurisy may cause discomfort in the chest area.
Read more about Lowest Heart Rate Before Death.
Differentiating atypical chest pain from a heart attack
Symptoms of a heart attack
A heart attack typically presents with severe, crushing chest pain that may radiate to the left arm or jaw. Other accompanying symptoms include shortness of breath, cold sweats, nausea, and lightheadedness. Prompt medical attention is critical in these cases, as a heart attack requires immediate intervention to minimize damage to the heart muscle.
Symptoms of atypical chest pain
Atypical chest pain, on the other hand, exhibits symptoms that differ from a heart attack. The pain may be described as sharp, stabbing, or burning and can vary in intensity. It may also be localized to specific areas of the chest and may worsen with certain movements or breathing. Individuals with atypical chest pain may experience symptoms such as indigestion, fatigue, or anxiety alongside the chest discomfort.
Uncommon causes of atypical chest pain
In addition to heart-related and non-heart-related causes, there are several less common conditions that can present as atypical chest pain. These include:
Gastrointestinal issues
Gastroesophageal reflux disease (GERD), gastritis, and gallbladder disease can cause chest pain that mimics cardiac-related discomfort. The pain may worsen after meals or while lying down and can be accompanied by acid reflux, bloating, or changes in bowel habits.
Musculoskeletal conditions
Costochondritis, a condition characterized by inflammation of the cartilage connecting the ribs to the breastbone, can produce atypical chest pain. Muscle strains, trauma, or poor posture can also lead to chest discomfort that may be mistaken for heart-related issues.
Respiratory problems
Pneumonia, pleurisy, and pulmonary embolism can cause chest pain due to inflammation or blockage in the respiratory system. Breathing difficulties, coughing, and fever are common symptoms accompanying respiratory-related chest pain.
Risk factors for atypical chest pain
Understanding the risk factors associated with atypical chest pain can help individuals assess their likelihood of experiencing this condition. While atypical chest pain can occur in individuals of any age or gender, certain factors increase the susceptibility to this condition.
Age and gender
Advancing age is a significant risk factor for developing atypical chest pain. As individuals grow older, the likelihood of experiencing non-cardiac causes of chest pain increases. Gender can also play a role, as certain conditions such as gallbladder disease are more prevalent in women.
Lifestyle factors
Unhealthy lifestyle choices, such as smoking, excessive alcohol consumption, and a sedentary routine, can contribute to the development of atypical chest pain. Obesity and poor dietary habits are also associated with an increased risk of gastrointestinal issues that can manifest as chest pain.
When to seek medical attention
Prompt medical attention is crucial when experiencing chest pain to rule out any serious underlying conditions. While some cases of atypical chest pain may resolve on their own or with simple interventions, certain red flags warrant urgent medical evaluation.
Red flags for urgent medical attention
Certain symptoms accompanying chest pain should not be ignored and require immediate medical evaluation. These include sudden onset of severe chest pain, chest pain associated with shortness of breath or fainting, and chest pain radiating to the left arm or jaw. Any chest pain accompanied by profuse sweating, dizziness, or palpitations also requires immediate attention.
Seeking a proper diagnosis
For individuals experiencing recurrent or persistent atypical chest pain, it is important to seek a proper diagnosis from a healthcare professional. A thorough medical evaluation, including a detailed medical history, physical examination, and relevant diagnostic tests, can help determine the underlying cause and guide appropriate treatment.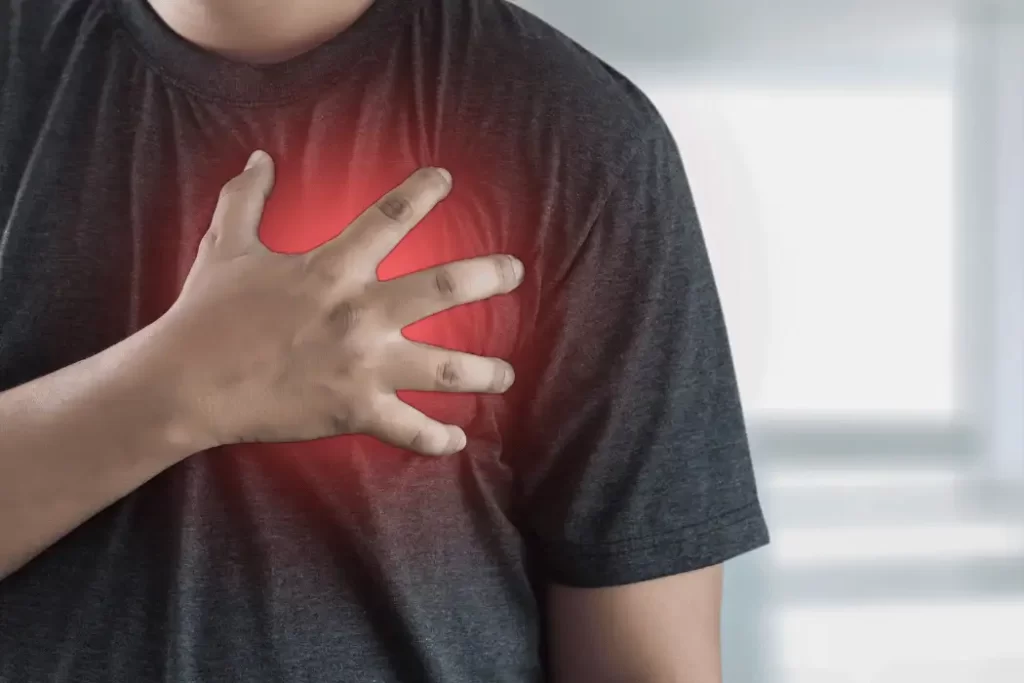 Diagnosis and treatment options
Diagnostic tests
To diagnose atypical chest pain, healthcare providers may order various diagnostic tests. These may include electrocardiography (ECG) to assess heart function, blood tests to evaluate cardiac enzymes, imaging studies such as chest X-rays or echocardiography, and esophageal pH monitoring to rule out gastrointestinal causes.
Treatment approaches
The treatment for atypical chest pain depends on the underlying cause. For heart-related causes, medications such as beta-blockers or nitroglycerin may be prescribed. Gastrointestinal issues may be managed with lifestyle modifications, dietary changes, and medications to reduce acid production. In cases of musculoskeletal chest pain, physical therapy, pain relievers, and posture correction may be recommended.
Lifestyle modifications to manage atypical chest pain
In addition to medical interventions, certain lifestyle modifications can help manage atypical chest pain and reduce the frequency or severity of episodes. These modifications may include:
Dietary changes
Avoiding trigger foods, such as spicy or fatty foods, can help alleviate chest pain associated with gastrointestinal issues. Eating smaller, more frequent meals and maintaining a healthy weight can also be beneficial.
Stress management techniques
Stress can contribute to the development or exacerbation of atypical chest pain. Engaging in stress-reducing activities such as meditation, deep breathing exercises, or yoga can help manage symptoms.
Regular exercise
Engaging in regular physical activity, as advised by a healthcare professional, can improve cardiovascular health and reduce the likelihood of atypical chest pain. It is important to choose exercises that are suitable for one's overall health condition and physical capabilities.
Prognosis and long-term management
Follow-up care
Individuals with atypical chest pain should follow up with their healthcare providers regularly to monitor their condition and make any necessary adjustments to their treatment plan. It is important to report any changes in symptoms or new occurrences of chest pain promptly.
Preventive measures
Adopting a healthy lifestyle is crucial for long-term management of atypical chest pain. This includes maintaining a balanced diet, engaging in regular exercise, managing stress effectively, and avoiding smoking and excessive alcohol consumption.
Conclusion
Atypical chest pain can be concerning, but it is not always indicative of a heart attack. Understanding the potential causes, distinguishing symptoms, and risk factors associated with atypical chest pain can help individuals seek appropriate medical attention and management. By working closely with healthcare professionals, making lifestyle modifications, and adhering to prescribed treatment plans, individuals can effectively manage atypical chest pain and improve their overall quality of life.