Introducing the remarkable benefits of drinking clove water for skin health! Cloves, with their rich history dating back centuries, have not only been celebrated for their culinary uses but also prized for their medicinal properties. When infused in water, cloves release many skin-loving compounds, making clove water an excellent addition to your skincare regimen. This article will explore six incredible benefits drinking clove water can provide for your skin. Explore the transformative potential of this simple yet powerful elixir, as it not only unlocks a world of radiant and healthy skin but also contributes to total health and fitness. So grab a glass of clove water and journey towards a more beautiful and vibrant complexion.
The Nutritional Value of Cloves
Clove is a spice from the dried flower buds of the Syzygium aromaticum tree. It is rich in essential vitamins, minerals, and antioxidants. Cloves contain vitamins A, C, and K and minerals like potassium, calcium, and magnesium. These nutrients play a vital role in maintaining overall skin health.
Hydration and Skin Health
One of the fundamental factors for healthy skin is proper hydration. Drinking adequate water is crucial to keep your skin hydrated from within. When you prepare clove water by infusing cloves in warm water, you benefit from the hydration and the additional nutrients in the cloves. This helps maintain the natural moisture balance of your skin, keeping it supple and preventing dryness.
Anti-Aging Properties
Premature aging signs such as fine lines, wrinkles, and sagging skin can cause concern for many individuals. Cloves contain antioxidants that fight free radicals and protect your skin from oxidative stress. The antioxidants present in cloves help in reducing the appearance of wrinkles and fine lines, promoting a youthful and radiant complexion. Regular consumption of clove water can aid in maintaining the elasticity and firmness of your skin, giving it a more youthful appearance.
Acne Prevention and Treatment
Acne is a common skin condition that affects people of all ages. Cloves' antibacterial and antifungal properties make them an effective natural remedy for preventing and treating acne. Drinking clove water can help cleanse your system and remove toxins, reducing the likelihood of breakouts. Cloves also possess anti-inflammatory properties that help calm inflammation associated with acne and promote faster healing.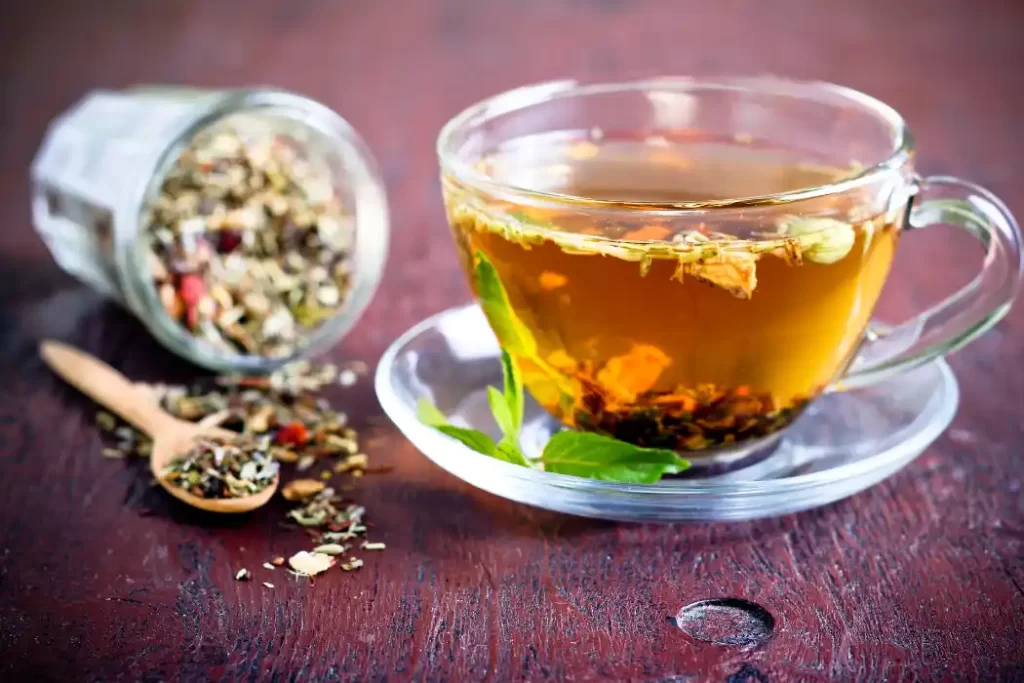 Skin Infection Relief
Skin infections can be uncomfortable and irritating. Clove water has antimicrobial properties that can help combat various skin infections caused by bacteria or fungi. It can be particularly beneficial for conditions like athlete's foot, ringworm, and yeast infections. Drinking clove water regularly can support your body's natural defense mechanisms and promote healthier, infection-free skin.
Skin Brightening and Complexion Enhancement
If you desire a brighter and more even complexion, clove water can be a valuable addition to your skincare routine. Cloves contain natural compounds that inhibit the production of melanin, which is responsible for skin pigmentation. Regular consumption of clove water can help fade dark spots, blemishes, and hyperpigmentation, leading to a more radiant and even-toned complexion.
Conclusion
In conclusion, the benefits of drinking clove water for skin health are remarkable. From its antioxidant-rich nature to its antimicrobial and anti-inflammatory properties, clove water offers many advantages for achieving and maintaining radiant skin. Whether you're looking to combat signs of aging, improve skin texture, or soothe skin irritations, incorporating clove water into your daily routine can make a noticeable difference. Remember, consistency is key, so make it a habit to enjoy a refreshing glass of clove water regularly. Embrace the natural power of cloves and unlock the secrets to a healthier, glowing complexion. Cheers to your skin's well-being!
FAQs About Clove Water
1. Is drinking clove water safe for everyone?
While drinking clove water is generally safe, it is advisable to consult with a healthcare professional, especially if you have any underlying medical conditions or are taking specific medications.
2. How often should I drink clove water for optimal results?
For best results, it is recommended to consume clove water in moderation, around two to three times a week.
3. Can I use cloves topically for skincare benefits?
Yes, you can use cloves topically as well. However, diluting them with a carrier oil or incorporating them into skincare products is essential to avoid skin irritation.
4. Can clove water help with dark circles under the eyes?
While clove water may benefit the skin, it may not specifically target dark circles. Other remedies and lifestyle changes, such as adequate sleep and hydration, may be more effective for addressing dark circles.
5. Can I combine clove water with other ingredients for enhanced skincare benefits?
Absolutely! You can experiment with combining clove water with other natural ingredients like lemon juice, honey, or aloe vera gel to create DIY skincare recipes with added benefits.