What is metabolism? Metabolism is a vital process that occurs within our bodies to sustain life. It refers to the complex network of chemical reactions that convert the food we eat into energy, allowing our cells to function properly. This energy fuels various bodily functions, such as breathing, circulating blood, and repairing cells. However, metabolism goes beyond just energy production—it also plays a significant role in weight management and overall health. Many individuals seek to boost their metabolism naturally, as it can enhance their body's efficiency in burning calories and promote a healthier lifestyle. Boosting your metabolism naturally is crucial for total health and fitness. In this article, we will explore the fascinating world of metabolism and discover effective ways to naturally boost it for optimal well-being.
Understanding Basal Metabolic Rate (BMR)
Basal Metabolic Rate (BMR) is the number of calories your body needs to perform basic functions while at rest. It represents the energy required for essential bodily functions such as breathing, circulation, and cell production. BMR varies from person to person and is influenced by factors such as age, gender, body composition, and genetics.
Factors Affecting Metabolism
Several factors affect our metabolism and its efficiency. Age plays a role, as metabolism tends to slow down as we get older. Men generally have a higher metabolic rate than women due to differences in muscle mass and hormonal factors. Body composition, including the ratio of muscle to fat, also influences metabolism. Additionally, genetics can play a part in determining an individual's metabolic rate.
The Role of Diet in Boosting Metabolism
Diet plays a crucial role in boosting metabolism naturally. Certain foods can increase the number of calories burned during digestion and provide the necessary nutrients for optimal metabolic function. Incorporating the following foods into your diet can help rev up your metabolism:
Protein-rich Foods:
Protein requires more energy to digest and can increase your metabolic rate. Include lean meats, fish, eggs, legumes, and dairy products in your meals.
Whole Grains and Fiber:
Whole grains and fiber-rich foods like oats, quinoa, brown rice, and fruits and vegetables can aid in digestion and prevent spikes in blood sugar levels, keeping your metabolism steady.
Healthy Fats:
Consuming sources of healthy fats, such as avocados, nuts, seeds, and olive oil, can boost metabolism and provide essential nutrients.
Spicy Foods:
Spices like chili peppers and cayenne pepper contain capsaicin, a compound that can temporarily increase metabolism and fat burning.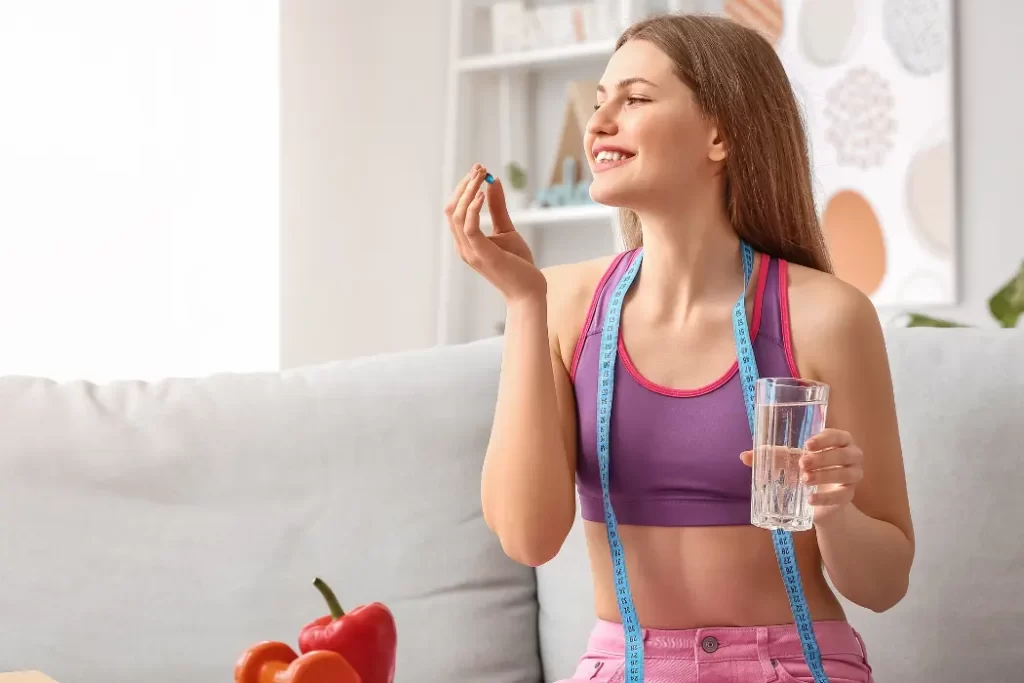 The Importance of Regular Exercise
Exercise is another key factor in boosting metabolism naturally. Incorporating different types of exercises into your routine can help maximize calorie burn and increase muscle mass. Consider the following:
Cardiovascular Exercises:
Engaging in activities like running, swimming, cycling, or dancing can elevate your heart rate and increase metabolism during and after exercise.
Strength Training:
Building muscle through strength training exercises, such as weightlifting or bodyweight exercises, can raise your metabolic rate as muscle burns more calories than fat.
High-Intensity Interval Training (HIIT):
HIIT workouts involve short bursts of intense exercise followed by brief periods of rest. This form of exercise can effectively increase metabolism and burn calories in a shorter amount of time.
The Influence of Sleep and Rest
Adequate sleep and rest are essential for maintaining a healthy metabolism. Lack of sleep can disrupt hormonal balance and negatively impact metabolic function. Aim for 7-8 hours of quality sleep each night and prioritize relaxation techniques to manage stress.
Hydration and Its Impact on Metabolism
Staying hydrated is crucial for optimal metabolism. Water is involved in various metabolic processes and helps regulate body temperature. Ensure you drink an adequate amount of water throughout the day to support your metabolism.
Stress Management and Its Relation to Metabolism
Chronic stress can negatively affect metabolism. Stress hormones like cortisol can lead to increased fat storage and hinder metabolic function. Adopt stress-management techniques such as meditation, deep breathing exercises, and engaging in hobbies to reduce stress levels.
The Benefits of Green Tea and Coffee
Green tea and coffee are popular beverages that have been associated with metabolic benefits. They contain compounds like caffeine and antioxidants that can enhance metabolism and fat oxidation. Enjoying a cup of green tea or coffee as part of your daily routine may provide a natural boost to your metabolism.
Other Natural Metabolism Boosters
In addition to the aforementioned strategies, certain natural ingredients and beverages have been linked to metabolism-boosting effects. These include:
Apple Cider Vinegar:
Consuming diluted apple cider vinegar before meals may help control blood sugar levels and improve metabolism.
Ginger:
Incorporating ginger into your diet, either by using it in cooking or consuming ginger tea, can help increase metabolism and aid digestion.
Cinnamon:
Cinnamon has been shown to improve insulin sensitivity and can help regulate blood sugar levels, which in turn can have a positive impact on metabolism.
Cayenne Pepper:
The capsaicin in cayenne pepper has thermogenic properties, meaning it can increase body temperature and boost metabolism.
Lemon Water:
Starting your day with a glass of warm lemon water can stimulate digestion and support metabolic function.
Conclusion
Understanding what is metabolism and how it functions is crucial for anyone seeking to enhance their overall health and well-being. Metabolism is the intricate process by which our bodies convert food into energy, enabling us to perform daily activities. By adopting natural methods to boost metabolism, such as regular exercise, consuming a balanced diet, staying hydrated, managing stress levels, and getting sufficient sleep, we can optimize our body's ability to efficiently burn calories and maintain a healthy weight. Remember that everyone's metabolism is unique, and results may vary, but making these positive lifestyle changes can contribute to a healthier and more energetic life. So embrace the power of a naturally boosted metabolism and reap the benefits it brings to your overall health and vitality.