Vitamins are vital for promoting good health, and we're all familiar with the importance of vitamins A, C, D, and E. However, when we talk about essential nutrients, one vitamin that often goes unnoticed is Vitamin F. Unlike other vitamins, Vitamin F isn't a single compound, but rather a group of polyunsaturated fats known as essential fatty acids. These fats are critical for maintaining optimal health, but the body cannot produce them on its own, making it essential to get them from our diet. Unfortunately, research suggests that many people are deficient in essential fatty acids, which can lead to a range of health problems. Despite its critical importance, Vitamin F is often overlooked, with many of us focusing on other vitamins and minerals. Ensuring that you consume enough Vitamin F through a healthy and balanced diet can be a crucial factor in maintaining total health and fitness.
In this blog post, we will delve deeper into Vitamin F, its function in the body, and the impact of its deficiency on health. We'll explore natural food sources rich in essential fatty acids and how to incorporate them into our diets.
Introducing Vitamin F and its Benefits
Vitamin F is a lesser-known essential nutrient that plays an important role in maintaining optimal health. Also referred to as essential fatty acids (EFAs), Vitamin F comprises primarily of two types of polyunsaturated fats- omega-3 and omega-6, that can only be obtained through the diet. These EFAs are crucial for several bodily functions including brain function, cardiovascular health, immune system response, skin health, and cell growth. Furthermore, Vitamin F also helps in reducing inflammation, improving insulin sensitivity, and regulating cholesterol levels. Despite its importance, many individuals fail to consume sufficient amounts of Vitamin F, leading to a potential deficiency that can manifest as skin inflammation, impaired vision, compromised immune function, and cognitive dysfunction. It is therefore imperative to incorporate adequate sources of Vitamin F in your daily diet to reap its benefits and prevent potential health complications.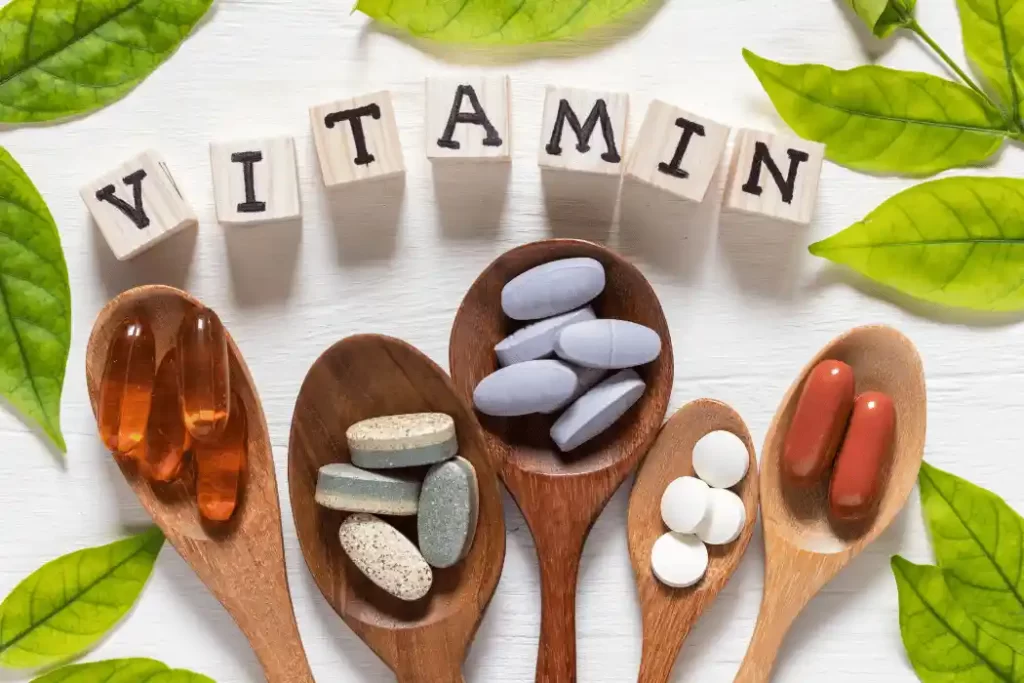 Sources of Vitamin F
Vitamin F, also known as essential fatty acids, is a crucial nutrient that plays a significant role in maintaining our overall health. While our body needs essential fatty acids for optimal functioning, we cannot produce them on our own, making it essential to source them from our diet. There are two main types of essential fatty acids: linoleic acid and alpha-linolenic acid. Foods rich in both types of essential fatty acids include flaxseeds, flaxseed oil, chia seeds, sunflower seeds, and fish such as salmon and mackerel. Consuming these foods in appropriate quantities is crucial to ensure that we get enough of this essential nutrient to maintain a healthy lifestyle.
Read more about Foods with High Vitamin D.
Recommended Daily Intake of Vitamin F
Vitamin F is often overlooked when discussing essential nutrients, but it is a vital component of a healthy diet. Also known as essential fatty acids, vitamin F is made up of two main types: omega-3 and omega-6 fatty acids. These fatty acids are crucial for the proper functioning of our body, as they play a critical role in the structural integrity of cell membranes, and are involved in producing hormones that regulate various body functions. In this document, we will focus on the recommended daily intake of vitamin F, and why it is essential to maintain a balanced diet that includes both omega-3 and omega-6 fatty acids.
Signs of Vitamin F Deficiency
Vitamin F, also known as essential fatty acids, is an essential nutrient required by our bodies that cannot be produced on its own. The two types of essential fatty acids are omega-3 and omega-6, and they play a crucial role in maintaining overall health. However, vitamin F deficiency is not uncommon, and it is often linked to a number of health issues. In this document titled "Vitamin F: The Essential Nutrient You Might Be Missing," we will discuss five common signs of vitamin F deficiency to help you identify and address any potential deficiencies. By being aware of these signs, you can make necessary changes to your diet or consider vitamin F supplements to ensure you are meeting your daily requirements.
Conclusion
To conclude, it is important to recognize the significance of vitamin F, also known as essential fatty acids, in maintaining overall health and preventing chronic illnesses. While the body cannot produce this nutrient on its own, readily available sources such as fish, nuts, and seeds make it easy to incorporate into any diet. It's important to remember that moderation is key as it is still a fat and excessive intake can lead to negative health consequences. Overall, boosting daily consumption of vitamin F is a simple and effective way to improve both physical and mental well-being.