When it comes to weight loss, finding the right strategies can make a significant difference in achieving your goals. Chia seeds have gained popularity in recent years due to their numerous health benefits, including aiding in weight loss. This comprehensive guide will explore the best time to drink chia seeds for weight loss, providing valuable insights to help you on your journey towards a healthier lifestyle. Discover the powerful connection between chia seeds and weight loss, boosting your total health and fitness.
Understanding Chia Seeds
Before delving into the optimal timing for consuming chia seeds, let's first understand what makes them a valuable addition to your weight loss regimen. Chia seeds are tiny black seeds from the Salvia hispanica plant, which is native to Mexico. These seeds are rich in essential nutrients, including fiber, protein, omega-3 fatty acids, and antioxidants.
The fiber content in chia seeds contributes to increased satiety and reduced hunger cravings. Additionally, the high protein content helps in maintaining muscle mass, which is crucial during weight loss. The omega-3 fatty acids found in chia seeds offer various benefits, such as reducing inflammation and supporting heart health.
Incorporating Chia Seeds into Your Diet
It is important to incorporate chia seeds strategically into your daily diet to make the most of them for weight loss. Below, we discuss the best times to consume chia seeds to optimize their effects on weight loss.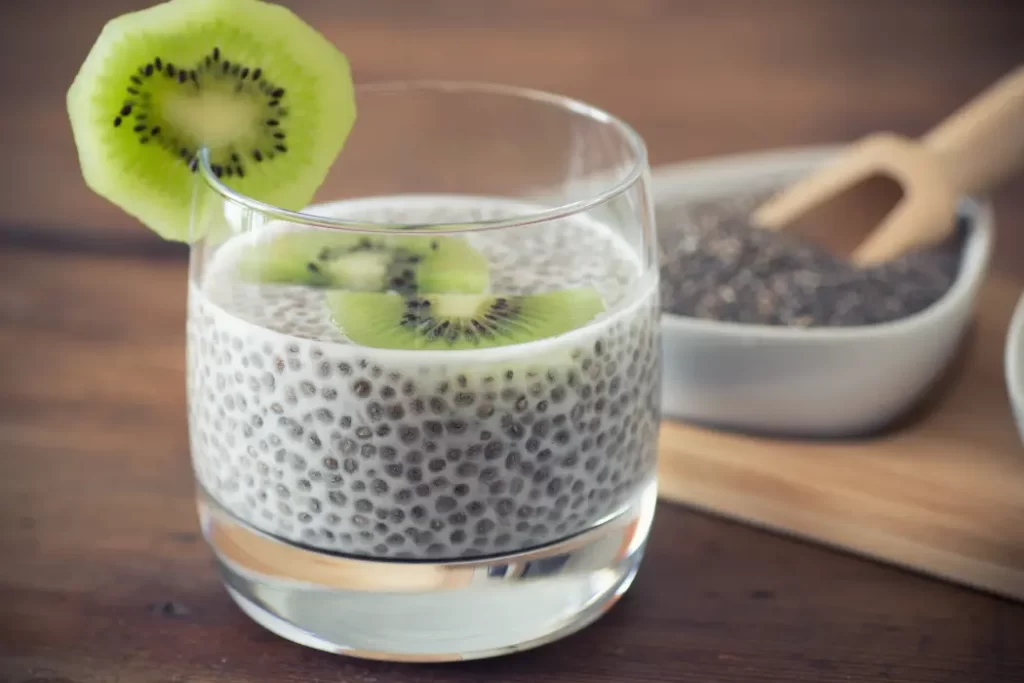 Morning: A Nutrient-Packed Start
Starting your day with a chia seed-based meal can give you energy and essential nutrients. Consider adding chia seeds to your breakfast routine by mixing them into yogurt, oatmeal, or smoothies. This way, you can kick-start your metabolism and stay satiated for longer periods, reducing the likelihood of overeating later in the day.
Pre-Workout: Fueling Your Exercise
Consuming chia seeds before a workout can help fuel your body with sustained energy. Their high fiber and protein content can provide the necessary fuel to power through your exercise routine. You can blend chia seeds into a pre-workout smoothie or sprinkle them over a light snack to enjoy their benefits.
Mid-Morning Snack: Curbing Cravings
Mid-morning is often the time when hunger pangs strike. Incorporating chia seeds into your mid-morning snack can help curb cravings and keep you feeling satisfied until lunchtime. Consider making a chia seed pudding or adding them to homemade granola bars for a healthy and filling snack option.
Lunchtime: Boosting Nutrition
Chia seeds can be a valuable addition to your lunchtime routine. You can sprinkle them on top of salads or mix them into dressings to add a nutritious twist to your meals. The fiber and protein in chia seeds can help regulate your appetite and prevent overeating during lunch.
Afternoon Pick-Me-Up: Chia Seed Beverages
When fatigue starts to set in in the afternoon, chia seed beverages can offer a natural energy boost. You can prepare refreshing drinks by soaking chia seeds in water or adding them to herbal teas. These beverages can provide hydration and the added benefits of fiber and antioxidants.
Evening: Chia Seeds in Dinner Recipes
Chia seeds can be creatively incorporated into dinner recipes to enhance their nutritional value. You can use chia seeds as a binding agent in veggie burgers or as a crunchy topping for baked chicken or fish. By adding chia seeds to your evening meal, you can promote satiety and avoid late-night snacking.
Before Bed: Chia Seed Pudding
Enjoying a chia seed pudding before bed can be a nutritious and satisfying way to end the day. Chia seed pudding can be prepared by combining chia seeds with your choice of milk and letting them soak overnight. This creamy and fiber-rich dessert can help curb cravings and promote a restful night's sleep.
Conclusion
In conclusion, understanding the best time to drink chia seeds for weight loss in your daily routine can be valuable in your weight loss journey. By strategically timing your consumption of chia seeds, you can enhance their effectiveness in supporting your weight loss efforts. Whether it's starting your day with a chia seed-infused breakfast or incorporating them into your snacks and meals throughout the day, chia seeds can help you feel fuller, curb cravings, and maintain steady energy levels. However, it's important to remember that chia seeds are not a magic solution on their own. To achieve optimal results, combining chia seed consumption with a balanced diet and regular exercise is crucial. By adopting this holistic approach, you can maximize the benefits of chia seeds and enhance your weight loss journey. So, embrace the power of chia seeds, stay committed to your overall wellness, and achieve your weight loss goals one step at a time.