Supporting a loved one grappling with addiction can be a daunting and emotionally taxing journey. Addiction, whether related to substances or behaviors, can have a profound impact on an individual's life. Your loved one's addiction also affects their relationships with family, friends, and coworkers. It is essential to approach the situation with empathy, understanding, and a commitment to providing the best support possible. Here are some crucial steps to consider when navigating this challenging terrain.
Educate Yourself
Understanding the nature of addiction is the first step toward providing meaningful support. Take the time to educate yourself about your loved one's specific substance or behavior issue. You can start by educating yourself about the signs and symptoms of addiction and the potential triggers. You can research different treatment options including outpatient therapy and inpatient addiction treatment programs. Educating yourself can help you approach the situation with empathy and knowledge, enabling you to provide informed and effective support.
Open Lines of Communication
Before you approach your loved one, you should create an environment that encourages open and non-judgmental communication. A safe and supportive environment will make your loved one feel comfortable expressing their feelings. They should be able to express their concerns and struggles without fear of criticism or rejection. Listen actively and validate their emotions. Let them know that you are there to support them unconditionally throughout their journey to recovery.
Offer Unconditional Support
One of the most important things you can offer your loved one is unconditional support. Recovery from addiction involves struggles and setbacks. You can strike a balance between encouraging without enabling them. Covering up or making excuses for the addict's behavior, such as calling in sick on their behalf, providing financial support without accountability, or justifying their actions to others, can prevent them from recognizing the consequences of their addiction and the need for change. You can express your support without making excuses for their behavior.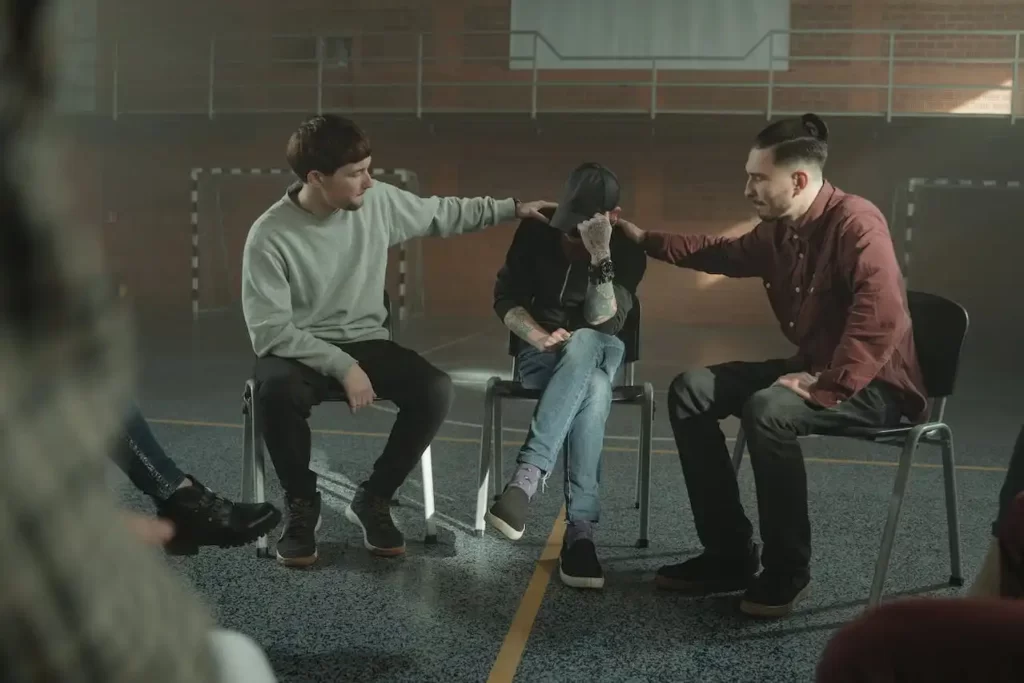 Encourage Professional Help
Qualified addiction specialists, counselors, or therapists can provide your loved one with the professional help they need to overcome addiction. You can help them find suitable treatment options and drive them to appointments. Professional intervention is crucial in providing the necessary guidance, and support. Evidence-based treatments are essential for long-term recovery and well-being.
Seek Help from Support Groups
Encourage both yourself and your loved one to attend support groups or counseling sessions tailored to addiction recovery. Participating in group therapy or support group meetings can provide a sense of community and understanding. You and your loved one can connect with others who are facing similar challenges. These groups can offer valuable insights and a sense of belonging that can aid in recovery. Different groups have different methods and rules, so seek out the groups that match your preferences.
Promote Healthy Coping Mechanisms
Another way you can help your loved one is by encouraging them to adopt healthy coping mechanisms. Healthy coping mechanisms like meditation, yoga, and exercise can replace destructive behaviors. You can help them explore hobbies or creative outlets that provide emotional release. You can sign up for a class or club together. Healthy coping strategies can empower your loved one to manage stress and emotions.
Be Patient and Understanding
Recovery from addiction is a gradual and challenging process. Your patience will help you and your loved one manage the ups and downs along their journey. Many people place unrealistic expectations on their recovery. Instead of focusing on unrealistic expectations, you should celebrate each milestone and achievement, no matter how small. Your patience and understanding can provide the encouragement and motivation your loved one needs to persevere through difficult times.
Bottom Line
Supporting a loved one battling addiction requires patience and empathy. Your positive attitude can promote their well-being and recovery. By educating yourself, fostering open communication, and encouraging professional help, you can create a supportive environment. This environment will empower your loved one to navigate the challenges of addiction and embark on a path toward lasting sobriety and well-being. Remember that every step toward recovery is a significant achievement worth celebrating.