Are you a fan of the tropical and tangy taste of pineapples? While many people enjoy this delicious fruit, there is a subset of individuals who experience allergic reactions when they consume pineapples. If you or someone you know falls into this category, it's essential to understand the causes, symptoms, and management strategies for pineapple allergy. Understanding pineapple allergy is crucial for maintaining total health and fitness, as it allows individuals to make informed choices about their diet and avoid potential allergic reactions. In this blog post, we delve into the details of pineapple allergy and provide you with valuable insights to navigate this condition effectively. From identifying the triggers to finding suitable substitutes and living a pineapple-free lifestyle, we've got you covered. Get ready to uncover the facts about pineapple allergy and discover what you need to know to keep yourself safe and allergy-free.
Understanding Pineapple Allergy
Causes of Pineapple Allergy
Pineapple allergy occurs when the immune system mistakenly identifies proteins in pineapple as harmful substances. The immune system then produces antibodies, triggering an allergic reaction. The specific proteins in pineapples responsible for allergies are called bromelain.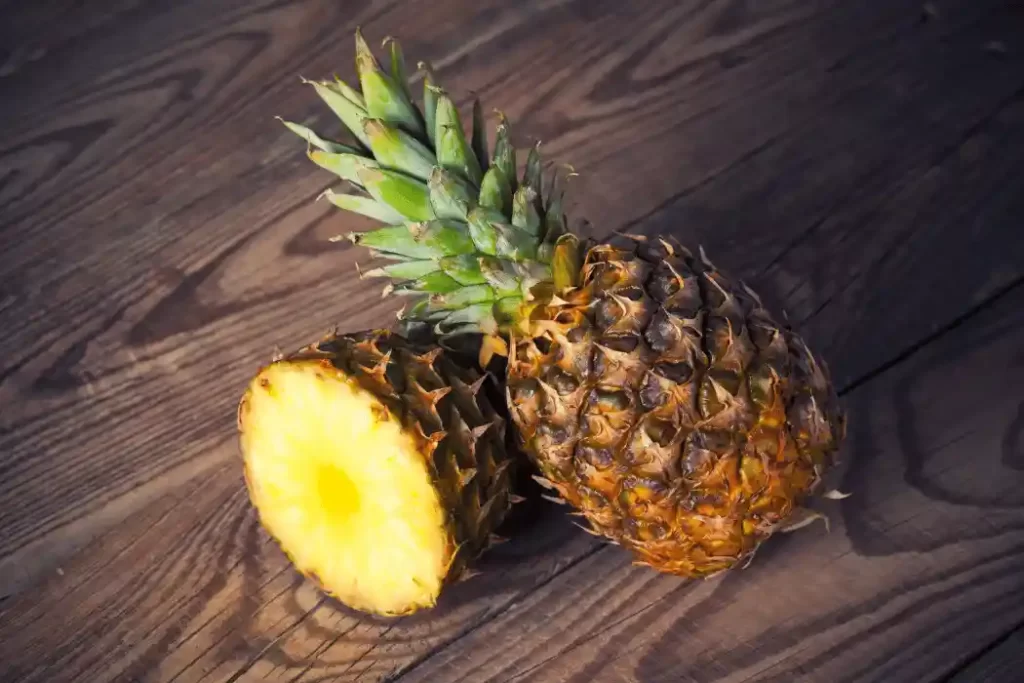 Symptoms of Pineapple Allergy
When someone with pineapple allergy consumes or comes into contact with pineapples, they may experience various symptoms. These can include itching or tingling in the mouth, throat swelling, hives, nausea, abdominal pain, diarrhea, and in severe cases, difficulty breathing or anaphylaxis.
Diagnosis of Pineapple Allergy
If you suspect you have a pineapple allergy, it is important to consult with an allergist or immunologist. They will review your medical history, conduct a physical examination, and may recommend allergy testing such as a skin prick test or a blood test to determine if you are allergic to pineapples.
Read more about Onion Allergy and its treatment options.
Managing Pineapple Allergy
Avoiding Pineapple and Cross-Reactive Fruits
The most effective way to manage pineapple allergy is to avoid consuming pineapples and any products that contain pineapple as an ingredient. It is also crucial to be aware of cross-reactivity, as some individuals with pineapple allergy may also be allergic to other fruits such as bananas, kiwis, and melons.
Reading Food Labels
When grocery shopping or eating out, it is essential to carefully read food labels to identify any potential sources of pineapple or cross-reactive fruits. Pay attention to terms like "bromelain", "natural flavorings", or "tropical fruit blend" that may indicate the presence of pineapple.
Substitutes for Pineapple
If you enjoy the tropical flavor of pineapples but have an allergy to them, there are alternatives that can provide a similar taste experience. Consider incorporating fruits like mangoes, papayas, or oranges into your recipes to add a touch of tropical sweetness without the risk of an allergic reaction.
Treating Pineapple Allergy
Over-the-Counter Medications
For mild allergic reactions, over-the-counter antihistamines can help alleviate symptoms such as itching, hives, and nasal congestion. These medications work by blocking the histamine release in the body, reducing the allergic response. However, it's important to consult with a healthcare professional before taking any medication to ensure it is suitable for your specific situation.
Allergy Shots
In cases where the allergic reaction to pineapple is severe or frequent, allergists may recommend allergen immunotherapy, commonly known as allergy shots. This treatment involves gradually exposing the individual to increasing amounts of the allergen to desensitize the immune system over time. Allergy shots can be an effective long-term solution for managing pineapple allergy.
Emergency Measures
In rare cases, a severe allergic reaction known as anaphylaxis can occur, which requires immediate medical attention. If you or someone you know experiences symptoms such as difficulty breathing, tightness in the chest, or a rapid heartbeat after consuming pineapple, seek emergency medical care without delay. Carrying an epinephrine auto-injector (EpiPen) can be life-saving in such situations.
Living with Pineapple Allergy
Communicating with Others
Informing your friends, family, and colleagues about your pineapple allergy is crucial to avoid accidental exposure. Educate them about the symptoms you experience and what to do in case of an allergic reaction. Additionally, always read ingredient labels and ask about the presence of pineapple in dishes when dining at restaurants or attending social events.
Traveling and Eating Out
When traveling or eating out, it can be challenging to navigate menus and ensure your meals are pineapple-free. Communicate your allergy to restaurant staff, chefs, or servers, and ask about alternative options or modifications to accommodate your dietary restrictions. It's also helpful to carry safe snacks or meals with you in case suitable alternatives are not available.
Conclusion
Pineapple allergy can be a frustrating condition for those affected, but with proper understanding, management, and communication, it is possible to live a fulfilling life while avoiding allergic reactions. By identifying the causes and symptoms, implementing preventive measures, and seeking appropriate treatment, individuals with pineapple allergy can enjoy a diverse and flavorful diet without compromising their health and well-being.