If you're suffering from foot pain, it's essential to seek help from a skilled foot doctor. They can diagnose and treat a variety of foot conditions, from minor issues like blisters and corns to more severe problems like plantar fasciitis and arthritis. Taking care of your feet is an essential part of maintaining total health and fitness, and seeking help from a skilled foot doctor can help ensure your feet are healthy and pain-free. In this article, we'll discuss the importance of seeing a foot doctor, what to expect during your visit, and how to find the right one for you.
Why See a Foot Doctor?
Your feet are complex structures made up of bones, muscles, tendons, and ligaments. They're also under constant stress, supporting your body weight and absorbing shock with every step you take. With so much going on, it's no wonder that foot pain is a common problem. When it comes to expert foot care, visit a reputable podiatry clinic in Singapore is crucial for your overall well-being. But when should you see a foot doctor?
Chronic Pain
If you're experiencing chronic foot pain, it's time to see a foot doctor. Chronic pain is defined as pain that persists for more than three months, and it can be caused by a variety of conditions. A foot doctor can help diagnose the underlying cause of your pain and develop a treatment plan to manage it.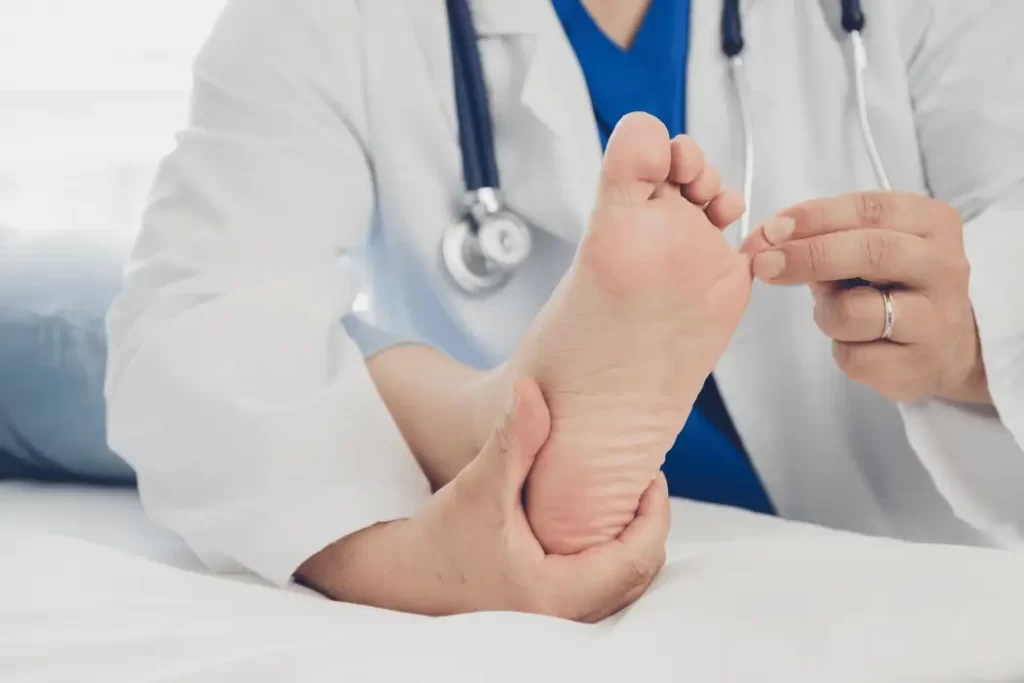 Injury
If you've suffered a foot injury, such as a sprain or fracture, it's essential to see a foot doctor. They can assess the extent of the injury and provide appropriate treatment to help you heal properly. Without proper treatment, an injury can lead to chronic pain and long-term damage.
Foot Deformities
If you have a foot deformity, such as bunions or hammertoes, it's essential to see a foot doctor. These conditions can be painful and limit your mobility, and they can also lead to other foot problems if left untreated.
Diabetic Foot Care
If you have diabetes, it's essential to see a foot doctor regularly. Diabetes can lead to nerve damage and poor circulation in the feet, which can increase the risk of foot ulcers and infections. A foot doctor can help you manage these risks and provide appropriate care to prevent complications.
Read more about Foot Acupuncture.
What to Expect During Your Visit
When you visit a foot doctor, they'll begin by taking a medical history and asking about your symptoms. They'll then perform a physical exam of your feet, looking for signs of inflammation, swelling, or other issues. Depending on your symptoms, they may also order imaging tests, such as X-rays or MRI scans, to get a better look at your feet.
Once they've diagnosed the underlying issue, they'll develop a treatment plan tailored to your needs. This may include medications, physical therapy, orthotics, or surgery, depending on the severity of the problem.
How to Find the Right Foot Doctor
Finding the right foot doctor can be challenging, but there are a few things to look for when choosing a provider. First, look for a doctor who specializes in foot and ankle care. They'll have the expertise and experience to diagnose and treat a wide range of foot problems.
You should also look for a doctor who takes a patient-centered approach to care. They should take the time to listen to your concerns, explain your diagnosis and treatment options in detail, and work with you to develop a treatment plan that meets your needs and preferences.
Finally, look for a doctor who has a good reputation in the community. Ask for referrals from friends or family members, or check online reviews to see what other patients have to say about their experience.
Conclusion
Foot pain can significantly impact your daily life and prevent you from participating in activities you enjoy. It's important to seek help from a skilled foot doctor to diagnose and treat the underlying issue. Whether you're dealing with a minor condition or a more severe problem, a foot doctor can develop a personalized treatment plan to help you find relief and get back to living your life to the fullest. Don't let foot pain hold you back – schedule an appointment with a foot doctor today and take the first step towards happier, healthier feet.