Welcome to our blog post where we will uncover the truth behind the question, Does alcohol kill bed bugs? If you've ever encountered these bothersome pests, you're likely searching for effective solutions to eliminate them. In this article, we will delve into the efficacy of alcohol as a bed bug killer and explore whether it lives up to its reputation. Join us as we unveil the truth and provide you with valuable insights into dealing with these resilient creatures. While we explore the truth about does alcohol kill bed bugs, it's important to prioritize total health and fitness by adopting effective pest control methods and considering alternative solutions. So, let's dive in and find out if alcohol is truly the answer to your bed bug problems.
Understanding Bed Bugs
Before we discuss the efficacy of alcohol in eradicating bed bugs, it is essential to familiarize ourselves with these resilient pests. Bed bugs are small, wingless insects that feed on the blood of humans and animals. They are expert hitchhikers and can infest homes, hotels, and other dwellings by latching onto clothing, luggage, or furniture. These nocturnal creatures hide in cracks, crevices, and bedding during the day and emerge at night to feed on their unsuspecting hosts.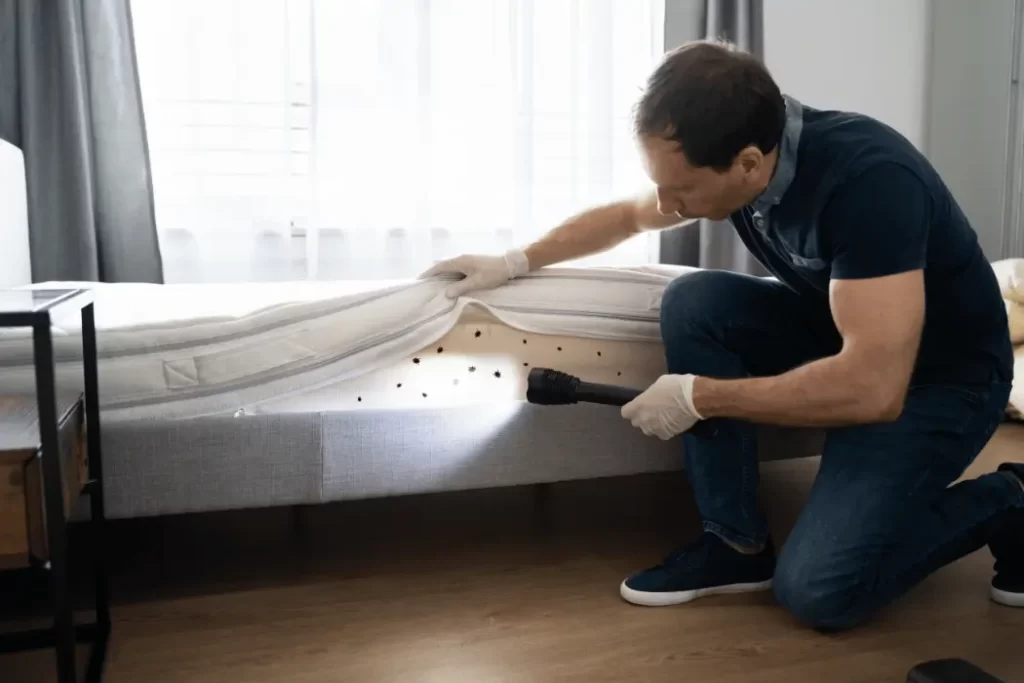 Does Alcohol Kill Bed Bugs?
Alcohol has been widely recommended as a potential solution for eliminating bed bugs. Its ability to dehydrate and kill insects has led many to believe that it can effectively eradicate these pests. However, the truth is more complex than a simple yes or no answer.
Effectiveness of Alcohol on Bed Bugs
While alcohol can kill bed bugs upon direct contact, it has limitations in terms of its effectiveness as a standalone treatment. Bed bugs have evolved to survive adverse conditions, including exposure to various chemicals. Alcohol, typically in the form of rubbing alcohol or isopropyl alcohol, can kill bed bugs by dissolving their outer protective layer, but it may not eliminate all the bugs in an infestation.
Factors Affecting Alcohol's Efficacy
Several factors influence the efficacy of alcohol in killing bed bugs. Firstly, the concentration of alcohol plays a crucial role. Higher concentrations of alcohol are generally more effective at killing bed bugs than lower concentrations. However, it's important to note that using excessively high concentrations can be hazardous and may damage surfaces or pose health risks.
Secondly, bed bugs have a remarkable ability to hide in tiny cracks and crevices, making it challenging to reach them with alcohol sprays. Additionally, alcohol evaporates quickly, limiting its residual effects. Therefore, it may not eliminate bed bugs in hard-to-reach areas or eggs that are unaffected by direct contact.
Lastly, alcohol is ineffective as a preventive measure against bed bug infestations. It may kill individual bugs but does not provide long-lasting protection or prevent reinfestation.
Alternative Methods to Treat Bed Bugs
Considering the limitations of alcohol, it is crucial to explore alternative methods for treating bed bugs effectively. Integrated Pest Management (IPM) is a comprehensive approach that combines various strategies to control and eradicate bed bug infestations. This approach may involve a combination of non-chemical treatments, such as vacuuming, steaming, and heat treatments, along with targeted pesticide applications.
Professional pest control services can assess the severity of an infestation and employ the most suitable treatment methods. They may use a combination of insecticides, heat treatments, and other strategies tailored to the specific circumstances.
Prevention and Control of Bed Bugs
Prevention is often the best strategy to avoid bed bug infestations. Regularly inspecting bedding, furniture, and clothing for signs of bed bugs can help detect and address a potential problem early on. Additionally, when traveling, it is essential to inspect hotel rooms and avoid bringing used furniture or bedding of unknown origin into your home.
Maintaining cleanliness, reducing clutter, and sealing cracks and crevices can also discourage bed bugs from infesting your living spaces. If you do encounter bed bugs, it is important to take prompt action to prevent the infestation from spreading further.
Conclusion
After delving into the topic and exploring the truth behind the question, Does alcohol kill bed bugs?, we have uncovered that while alcohol can indeed kill bed bugs upon direct contact, it may not be the most effective solution for eradicating infestations. Bed bugs are resilient pests that can hide in hard-to-reach areas and develop resistance to certain treatments. Therefore, it is essential to adopt comprehensive pest control approaches, such as Integrated Pest Management, and seek professional assistance when needed. So, if you're dealing with a bed bug problem, remember that addressing the issue requires a multifaceted approach rather than relying solely on alcohol.